Hey guys! I haven't posted in forever. In the unlikely event that some of you haven't already gotten completely fed up with seeing these photoshoots, I figured I'd finally post them here. And I'm only 3 months behind in doing it! Fantastic.

Assuming I didn't eff up the HTML, click on the images to be redirected to their location on deviantART! (a couple of the pics in this post aren't on there)

Photographer: Aperture Ashley
Person pretending to be a model: Me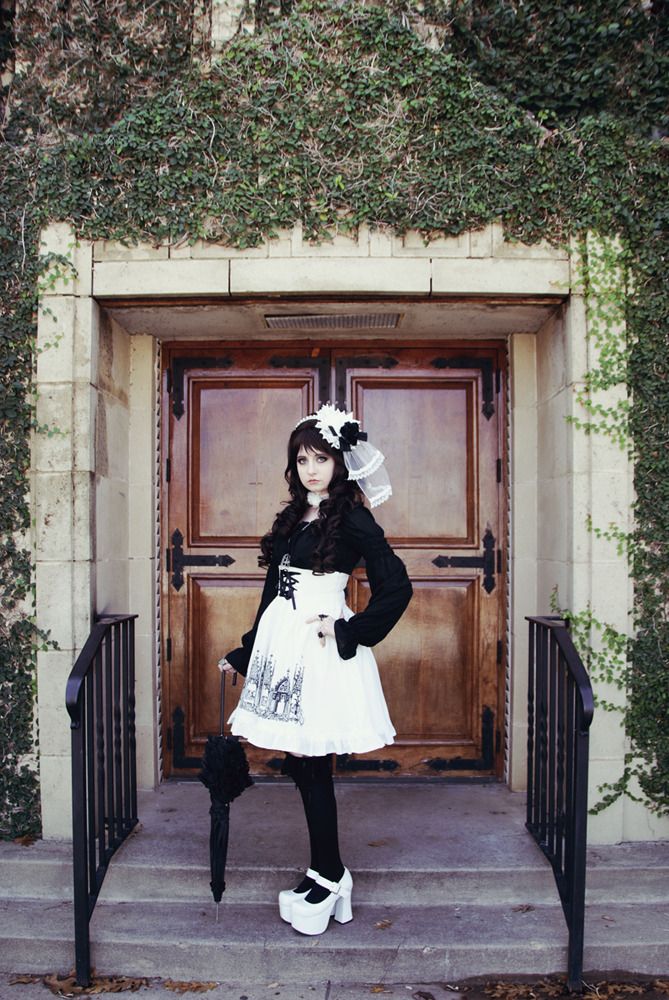 This isnt' the world's most scintillating outfit, but it was my first time wearing a Moitie print, so it was exciting. Needless to say, I was also in constant terror of being attacked by stains. WHITE SKIRTS ARE A HORRIBLE IDEA.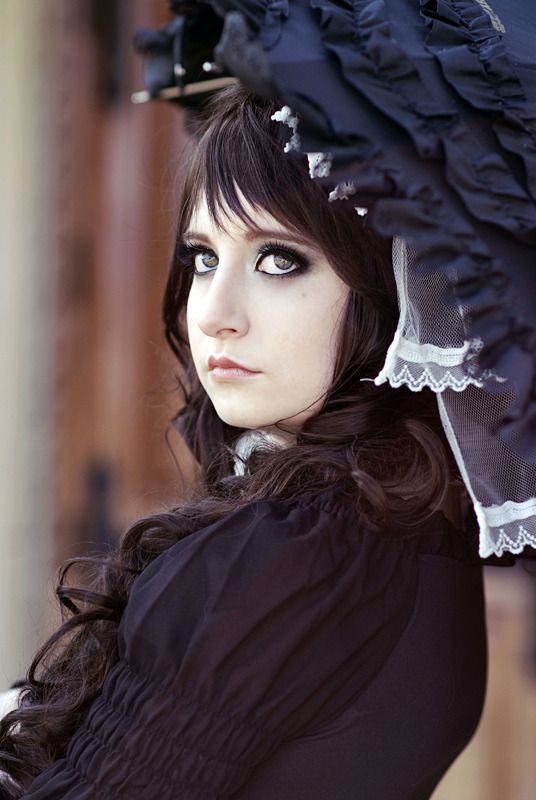 My weave was lookin' pretty janky.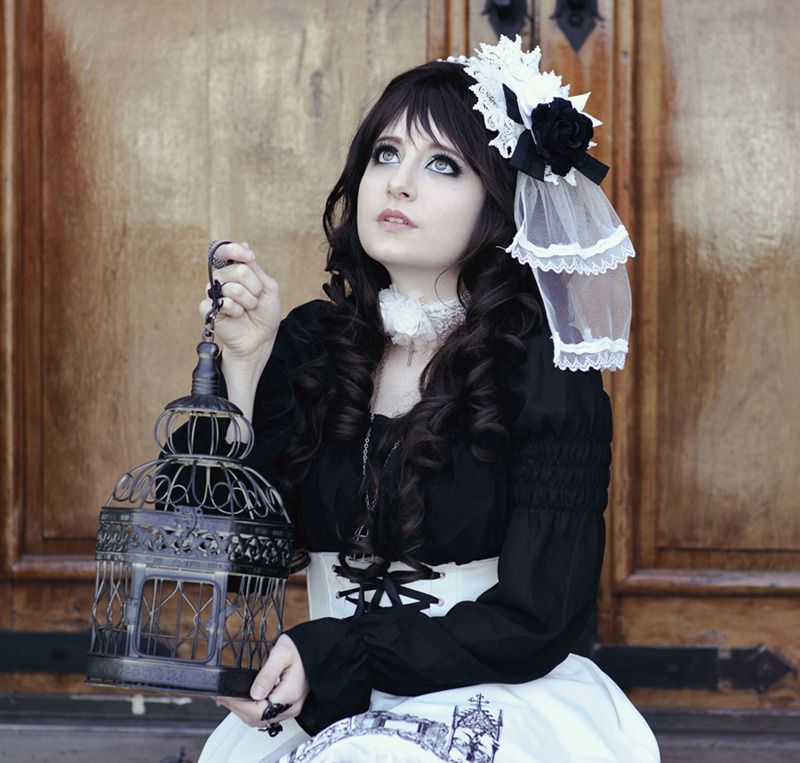 I look like such a cheesy fruitcake in this picture. ~SUPER INNOCENCE-SAN~~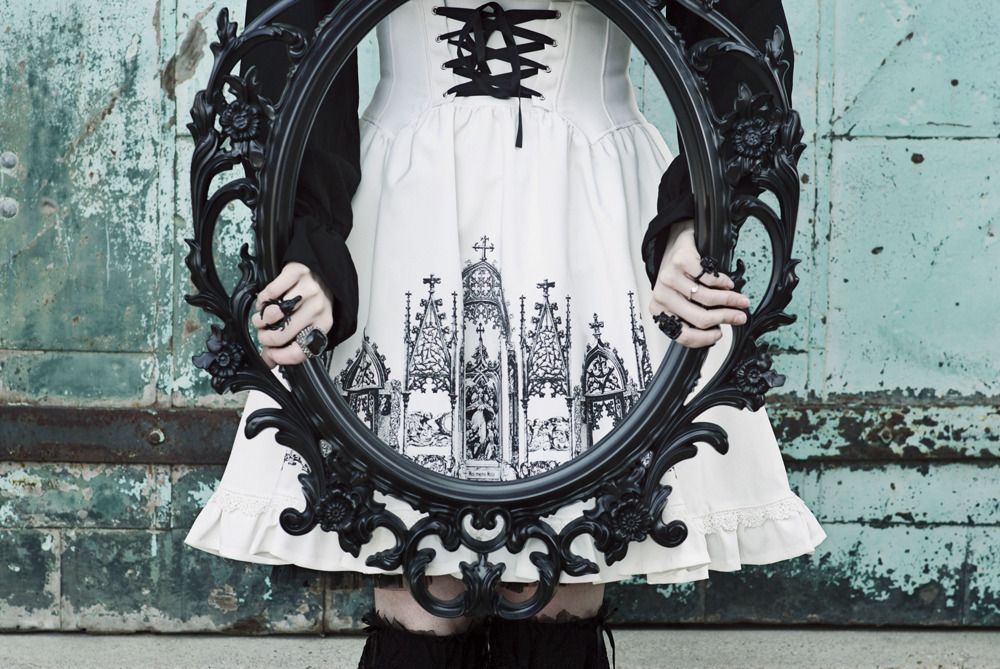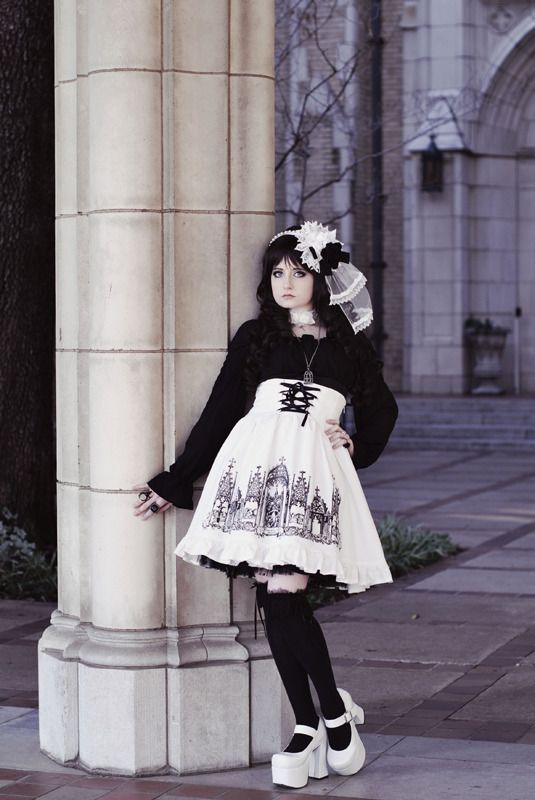 Hay pillar, lemme just feel you up for a sec.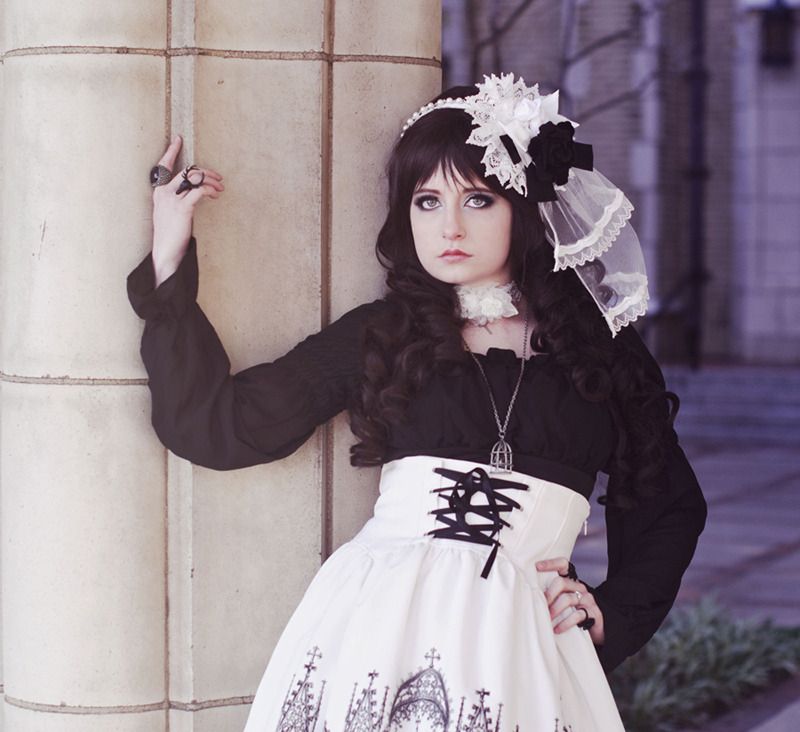 Pillar, will you be my bf? I love your corners.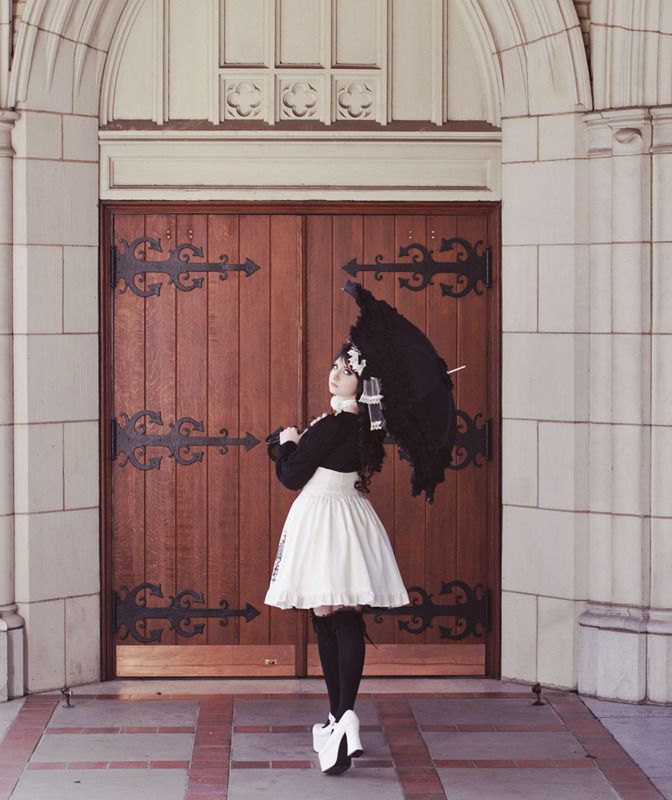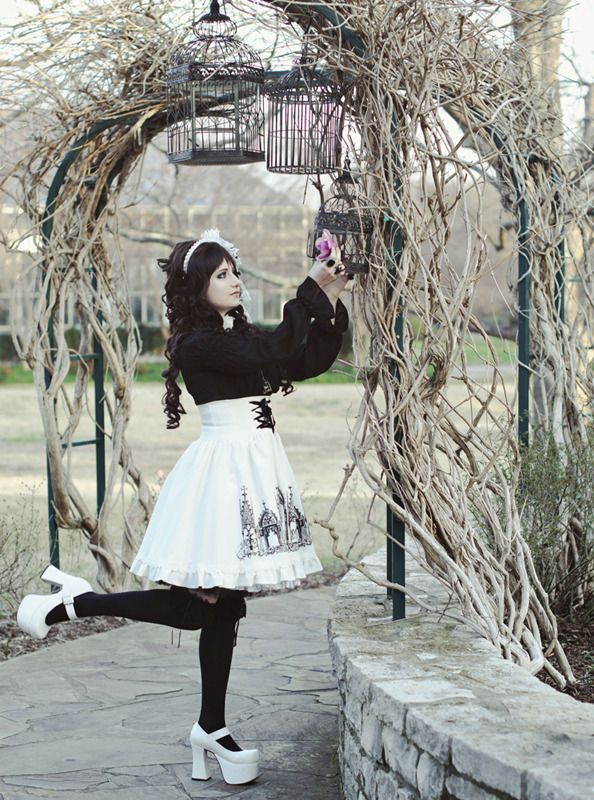 Being cheesy again.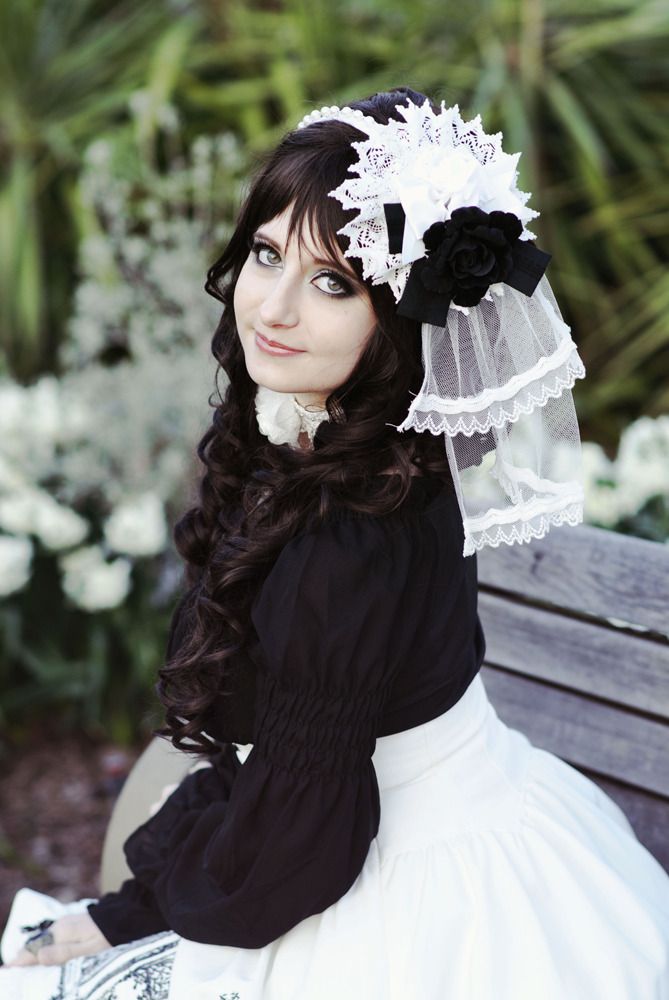 I wish I could use this as my acting headshot, but my intimidating head plumage would probably scare off potential directors.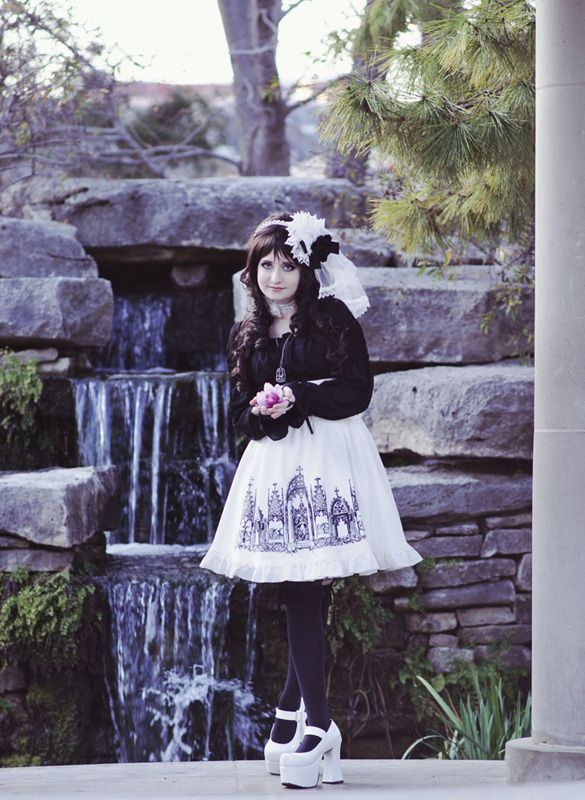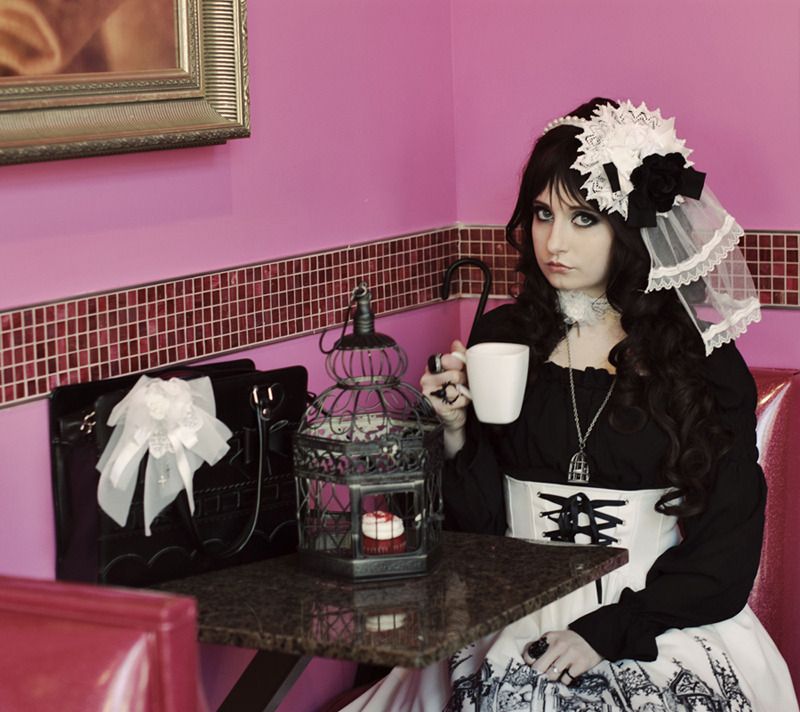 I caught a cupcake. It couldn't run very fast.

Outfit Rundown
Blouse, skirt, choker, purse clip, & socks- Moitie
Headdress and parasol- BtSSB
Accessories- Closet Child, Betsey Johnson, Victorian Maiden




The next set, which was inspired by pin-up photography, features my first attempt at an ero-lolita outfit! I know it's not a very popular style, so I'm hoping you guys don't totally despise it and tell me that I'm a wanton slattern who needs to put her clothes back on.

Even though it's kind of true.

Photographer: Richard Braxton
Warm body with tights on: Me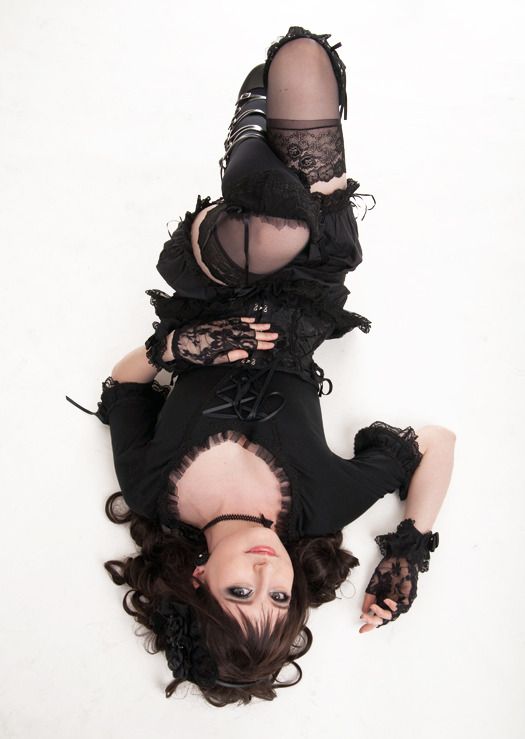 I'm just gonna lie here and do some weird shit with my legs, k? k cool.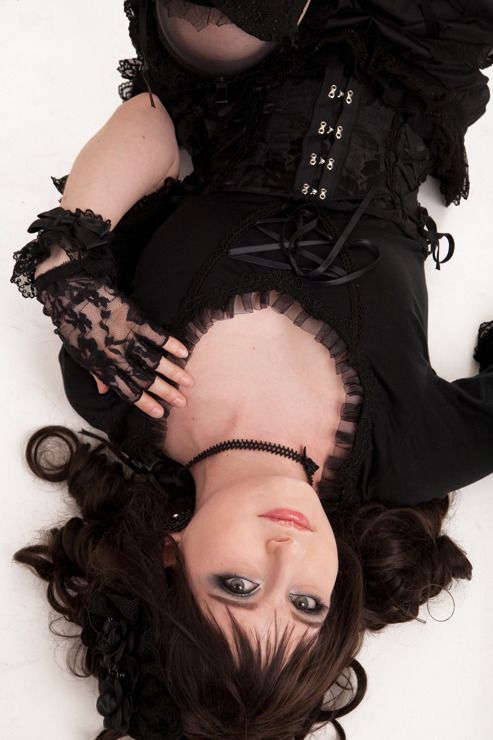 Those gloves were a straight-up bad idea. Some higher-quality ones would've fulfilled the look I was going for, but I stupidly grabbed the first ones I could find, instead of being patient. Hopefully, they didn't compromise the entire outfit!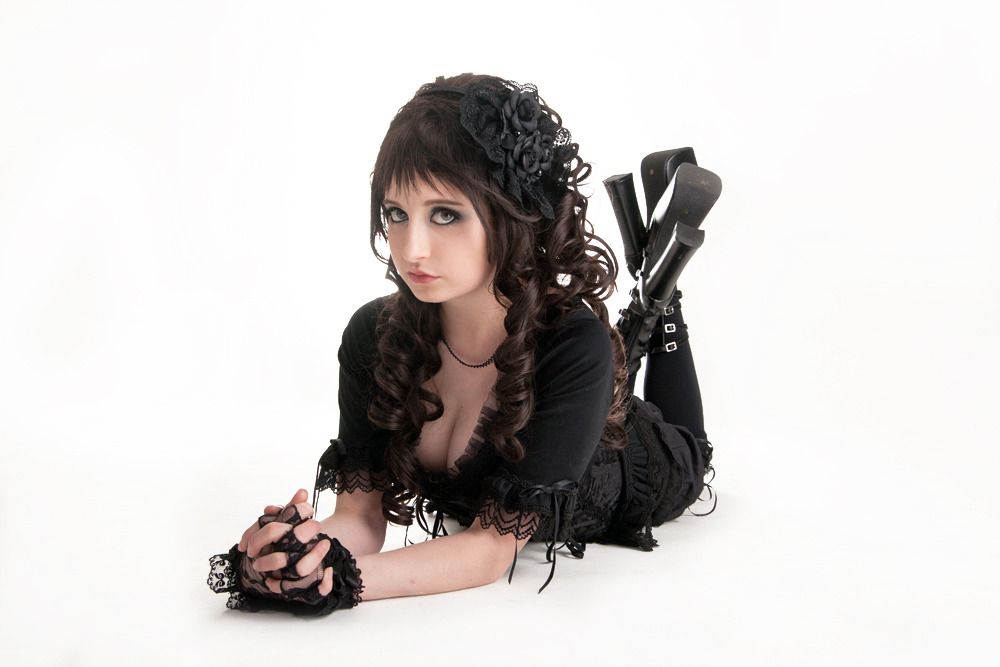 I didn't quite um realize exaclty what was goin' on in certain areas when this picture was taken and I'm uh sorry for accidentally being obscene. plz don't stone me to death.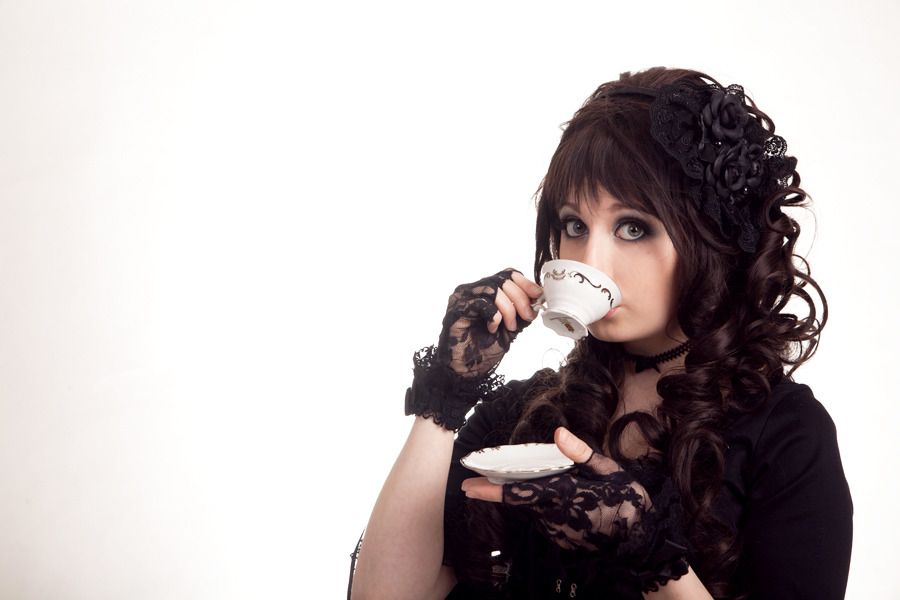 That teacup was the only positive thing I got out of my last relationship. OH SNAP.

Outfit Rundown
Blouse- Antique Beast
Corset- Atelier-Pierrot
Bloomers- Closet Child brand
Socks- Moitie
Stockings- Victoria's Secret
Headdress- Innocent World
Accessories- Angelic Pretty, Betsey Johnson, Claire's


Thanks so much for looking! Hope you guys liked 'em.

Check out my tumblr for more pictures of extremely uncomfortable outfits, along with plenty of dessert closeups and acerbic observations.
http://corfina.tumblr.com/