April Flower Entries!
(Sorry for the delay in posting the results this month!)

We received many lovely and creative flower entries for April! We hope you all had as much fun as we did! I admit this one was a really close and difficult contest to judge!

Because of the sheer amount of images per entry, I'm only posting one picture per entry (I'm picking the picture I feel shows the finished item the best.) If contestants would like to display alternative shots of their entry, please feel free to do so in the comments ♥!





1. Carnation Clip by
aelidia
2. Country Lolita Basket by
19yuki94
3. Ruffle 'bonnet' by
joie_liette
4. Red Flower Crown by
stellapixi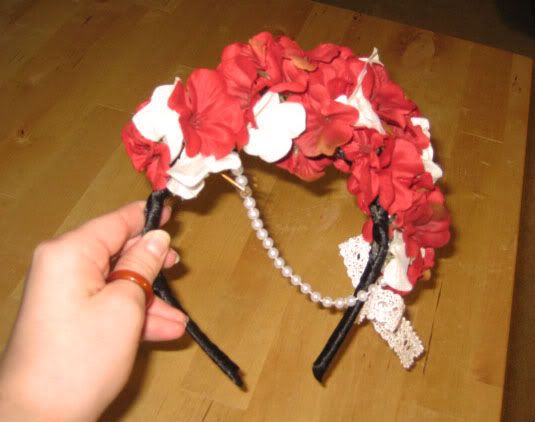 5. Flower Bed Head by
themugence
6. Rose Garden Tea by
joannaerika
7. Summer Butterfly Garden by
zombeh_muffinz
8. Goodbye To Winter Rose Crochet Headdress and Blue Rose Clips by
yllsa
9. Rose Bonnet by
candyfairy15
10. Berries and Butterflies by
rosalius_belle
11. Lotus Hair Clip by
reitou_kahen
So many gorgeous entries!
After much debate with the judges, the winner is................#9!
Rose Bonnet! Congratulations to
candyfairy15
! You have won a cute items lucky pack! A judge will be contacting you soon about your prize ♥
Want to donate to one of our future contests?
Please go
here
to submit a donation!
Interested in becoming a judge? We are still on the lookout for for a new judge to join the contest committee.
Judge Application details are
here
.
MAY'S CONTEST THEME IS BOOKISH BELLE! Please go here for contest details!
Many thanks to our participants and supporters for keeping the contests alive and awesome! ♥