I know a lot of Lolitas have ordered from Sock Dreams before, so if this post is too redundant, just let me know.

But I live in Portland so I decided to (finally) visit the Sellwood Sock Dreams store. Unfortunately, I was distracted by all the footwear so I don't have any pictures of the shop, but I did take photos of the socks I bought. I got four pair: two house brand OTKs, one thigh high and one pair of Sock it to Me kneesocks.





The Sock it to Me kneesocks are too small for me (I have an 18 inch calf). I got them to make arm warmers out of.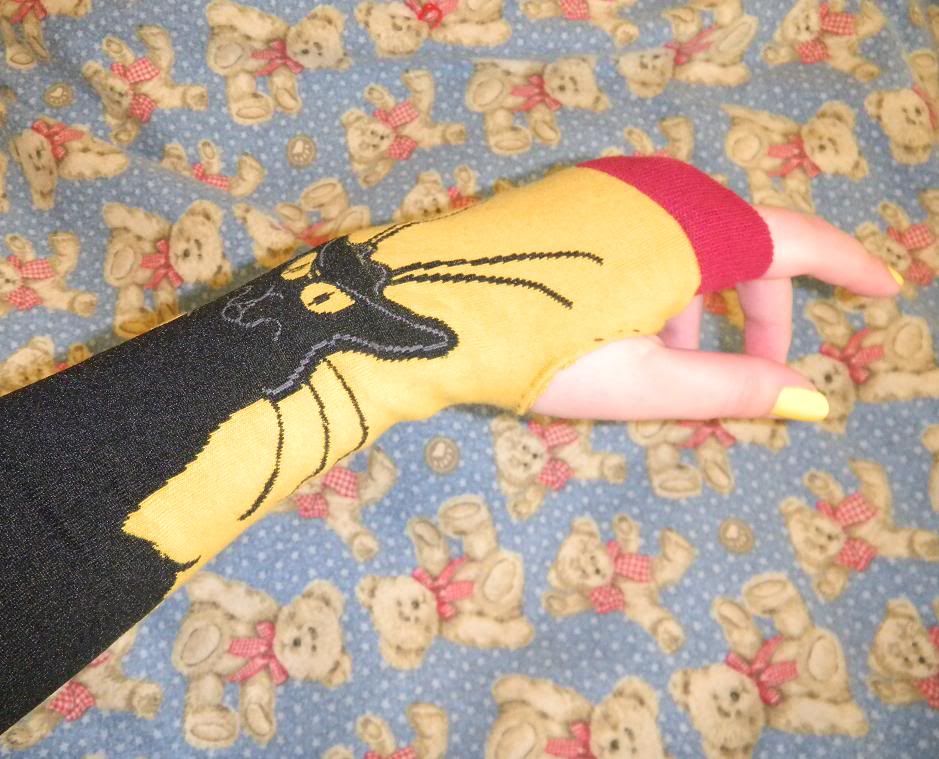 The Sock Dreams socks all fit me perfectly and there's still room or them to stretch if you have plus sized calves.




The thigh highs can be worn slouchy, but also stay up well without garters. They're quite long (I've included a parasol in the photo for reference, because I was too lazy to measure them).




These OTKs are my favorite:

http://www.sockdreams.com/products/brand/sock-dreams/vertical-striped-cotton-otk

I wore them to a meet up with the Oregon Lolitas at the Japanese Garden. I ended up walking four miles (in 80 degree weather, which was no picnic - although we did actually have a picnic and that was quite nice) and they stayed up all day.