I was doing my usual morning routine (I.E. de-zombify myself with a cup of extremely strong coffee and window-shopping around F+F/comm-sales), when I load up Fanplusfriend, and find this notice stuck to the side of the window.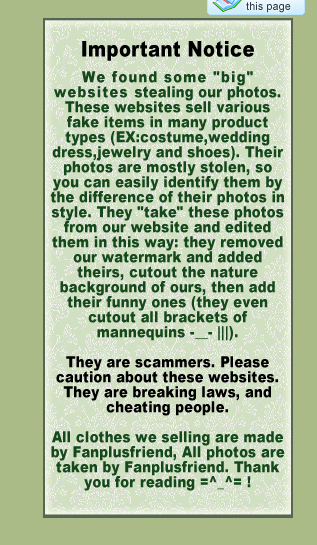 It's textbook milanoo, and F+F is now warning its customers about it. Gleeful, I go scouting around, and find this:

http://www.dinghaitao.com/milanoo-com-and-many-other-chinese-wedding-dresses-b2c-websites-were-shut-down-by-david%E2%80%99s-birdal

Is someone finally taking care of business and putting their foot down? I very well hope so!