Hello egl!

Recently I placed an order with the Japanese consignment shop Usagi Youhinten and since there doesn't seem to be too many reviews on the shop, I've decided to write one :)

A couple of weeks ago I spotted BtSSB's Heart Flocky Ribbon JSK in black on Usagi Youhinten's website, and fell in love with it immediately - it was time for some more internet shopping! I ordered via email, desperately hoping that it would not be sold before I got a reply because I was hesitant with messing up some details if I used the shopping cart in Japanese.

19 March - Sent an initial email asking about sizing and shipping costs of the JSK. A staff member replied within a couple of hours with helpful answers and a shipping quote with three options: EMS, small packet with registered airmail, Economy (SAL). All three are insured and have tracking, and the only difference is their shipping times~

20 March - Confirmed my purchase of the JSK, and added a headbow to my order. An hour later I decided to cancel the headbow (derp) and sent another email to which the staff replied quickly and courteously, changing my order without any problems.
I was invoiced and paid through PayPal in the same evening, and confirmation of receiving my payment was quick.

21 March - I received an email to say that my package had been sent. I chose Economy/SAL, which was the cheapest option but the slowest (quoted at 2 weeks delivery). I had to ask for the tracking number, but received it quickly after requesting it.

28 March - I was very surprised to come home to my parcel only a week after it was shipped!

Photo time~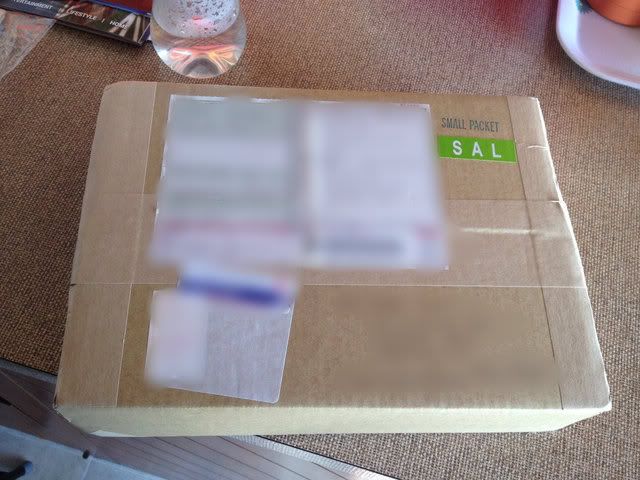 The box that arrived! It was very sturdy and barely dented. It was secured with ten million strips of tape that took some time to get off.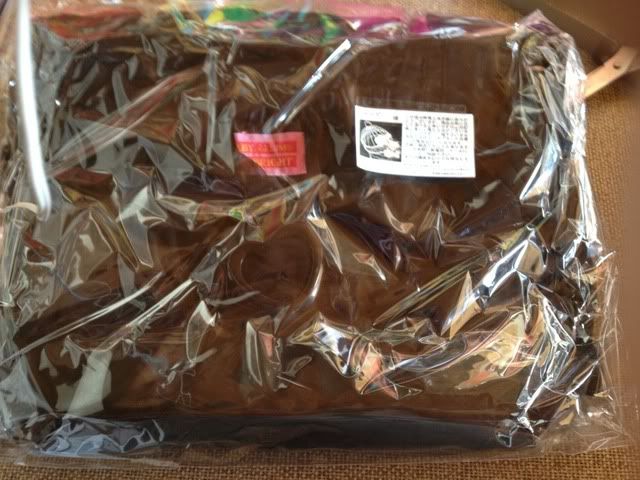 The JSK was wrapped folded neatly inside two sturdy plastic bags. They even had some cute heart-printed tape on the back, and a sticker with my name on it :)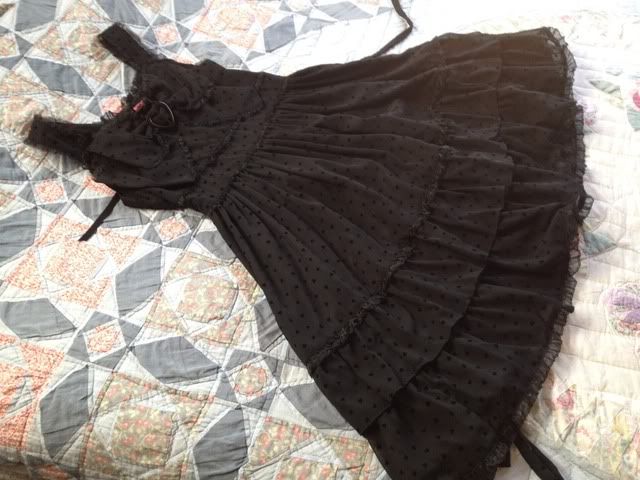 Aaaand the JSK! It was listed as A- on the website's description so I'm guessing it's been worn a couple of times. This definately did not show, however and it honestly looks brand-spanking new! There was a faint factory-like smell, but I don't fault that because it's probably been in storage for a while.



Closeup of the bottom hem: The flocky hearts are so cute! You can see a few specks of dust, but with the fabric of the JSK, there was bound to be some unless it was kept constantly covered. A quick brush down removed most of the white flecks/dust.

And a final roundup of Usagi Youhinten's services:

Accuracy to Website: 5/5 - The shop's description was very accurate, and I must say that my expectations for this piece were exceeded from the A- rating that was listed!

Communication: 4.5 - Half a point taken off for having to ask for my tracking number, but aside from that the email communication was smooth and professional as well as very friendly. The staff's English is pretty good, so there were no lost-in-translation slipups.

Shipping/Packaging: 5/5 - Very secure packaging, lots of layers. Shipping price was very reasonable and came in half the time expected!

Overall I had a very good experience buying from Usagi Youhinten. Their prices were reasonable, communication was good so I definitely recommend anyone looking for some secondhand clothing to check the shop out!

And just for those who are interested - a few more photos of the JSK (and my first brand piece ever!) :3

Chest bow/buckle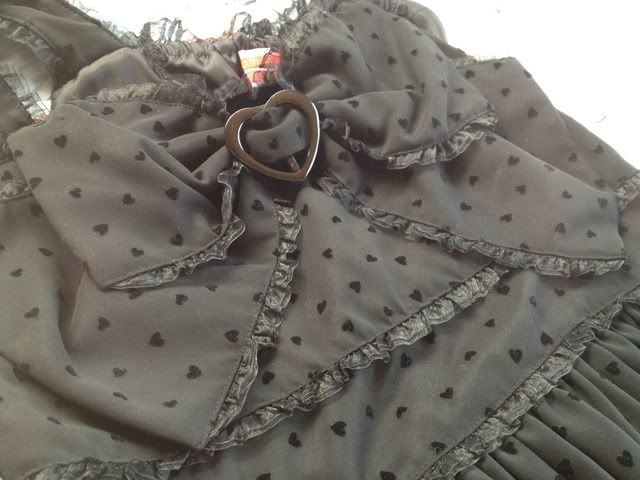 Corset lacing at the back and waist ties:



And a worn picture! Excuse the shirt and tights - I just came back from a 10km tramp for Biology class :D



Thank you for reading!!