I ordered from Lolitadesu around Saturday and the package arrived today, I wrote a little review on it and I thought I'd post it here for you all.


It was a rather large package which I was rather glad about since it didn't mean that the clothes were really squashed together and creased. I'm really happy with my purchase and the speed of the delivery and I'll definitely consider buying from Lolitadesu again in the future.

There was a rip in the side of the package but I don't place any blame on Lolitadesu for that, it was probably the carelessness of the mail people handling it :/ Fortunately though the hole in the side of the package was quite severe, there was no damage or loss of goods inside which I was very worried about at first.

Onto the purchases:

Cherry Cat Skirt in black from Innocent World
I am absolutely in love with this skirt, it's used but in very good condition just as Lolitadesu stated. Honestly, I wouldn't doubt it if it was new because there dosen't seem to be any faults or signs of wear on it at all. The print is absolutely gorgeous and adorable and I can't wait to collect more cat prints like this one, though sadly I can't truly capture just how lovely the print is on camera.
Front:

Back:

Print close up and brand label:


Wonder Trip Regimental Cutsew in pink from Angelic Pretty
Just like the skirt, this one is used but very good condition just as described. It has a 'used' feel to it but there aren't any actual signs of wear on it, the condition is very good. This one is even better in real life than the stock photos, they just don't do it justice. It is so gorgeous in real life, especially when you get to see the lace up close. There are a bunch of different types of lace on it which are all gorgeous but my favourite is the one which has Milky Chan on it and you can see photos of it below.
Front: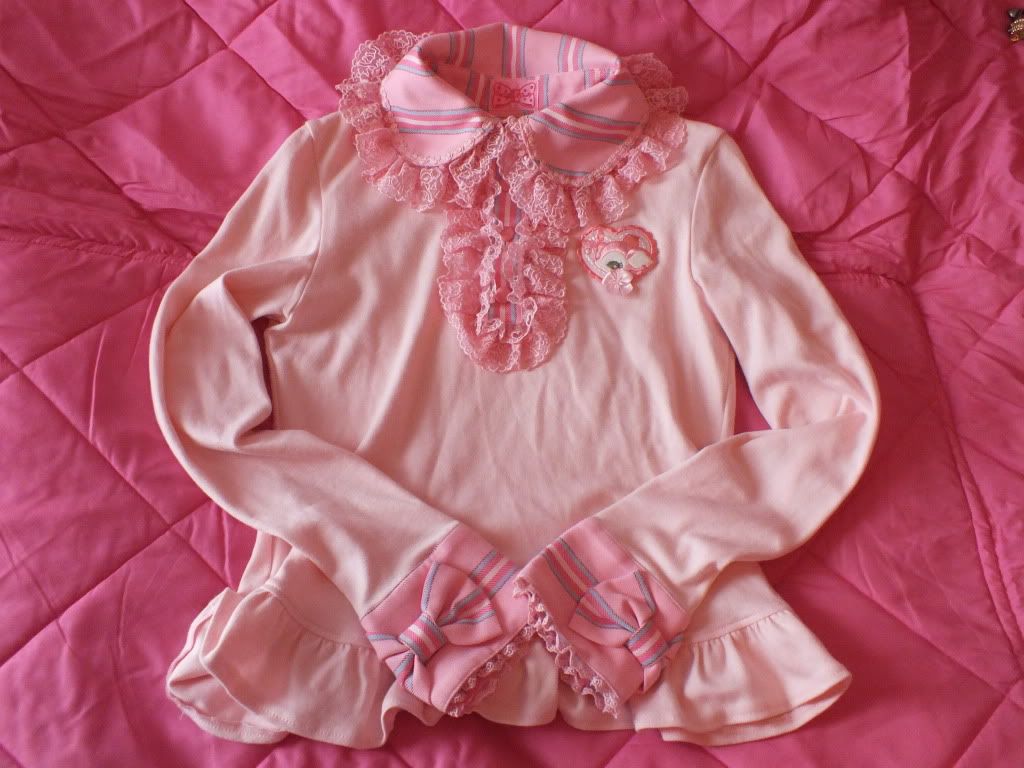 Back: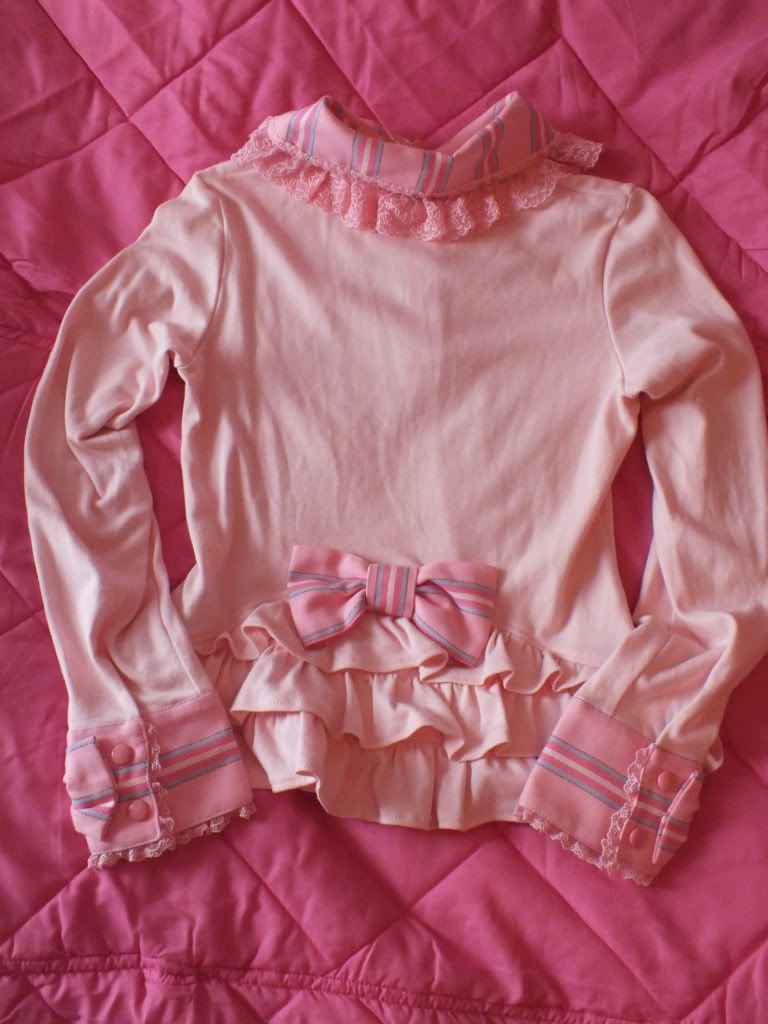 Close ups: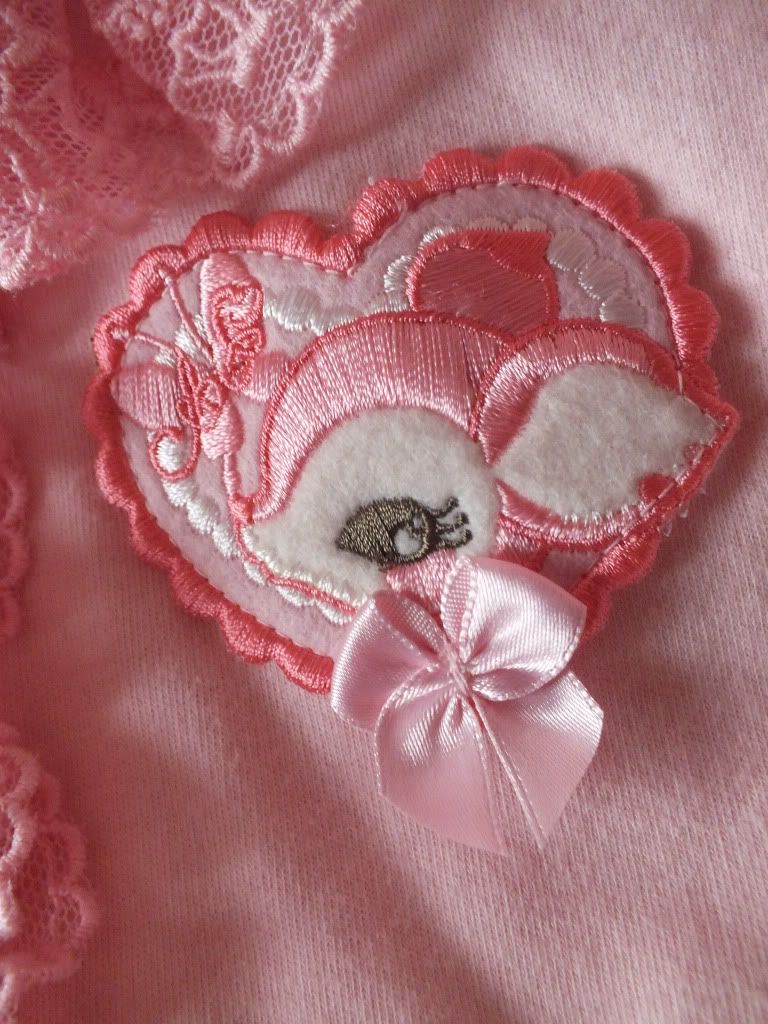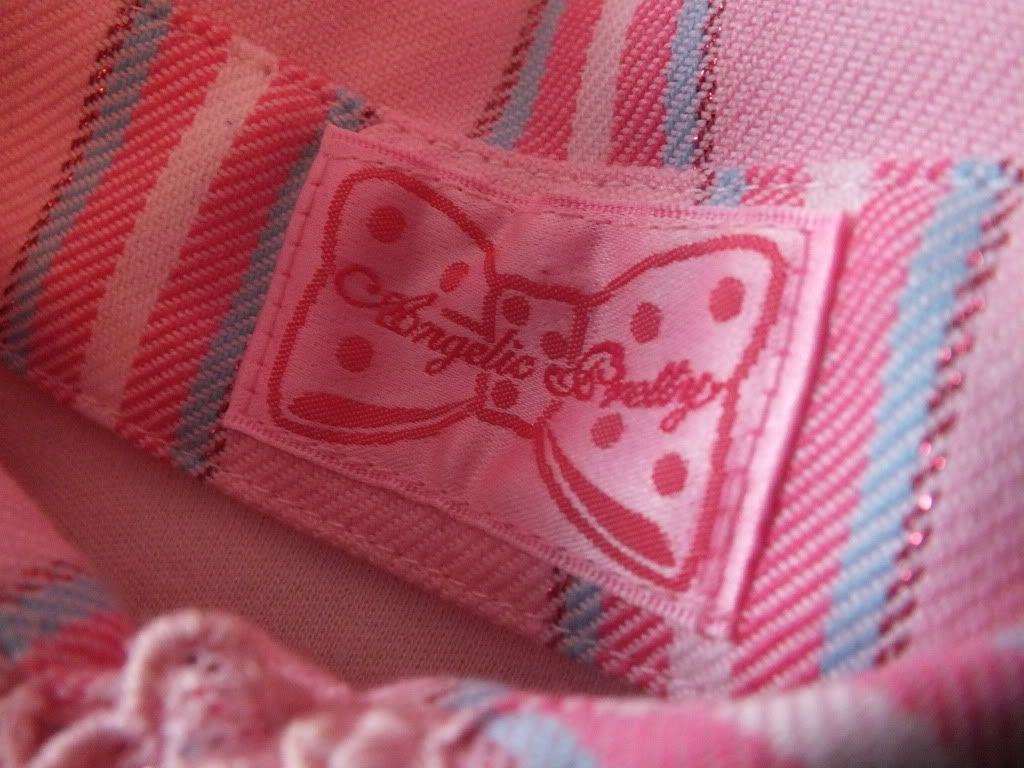 I also ordered these two rings: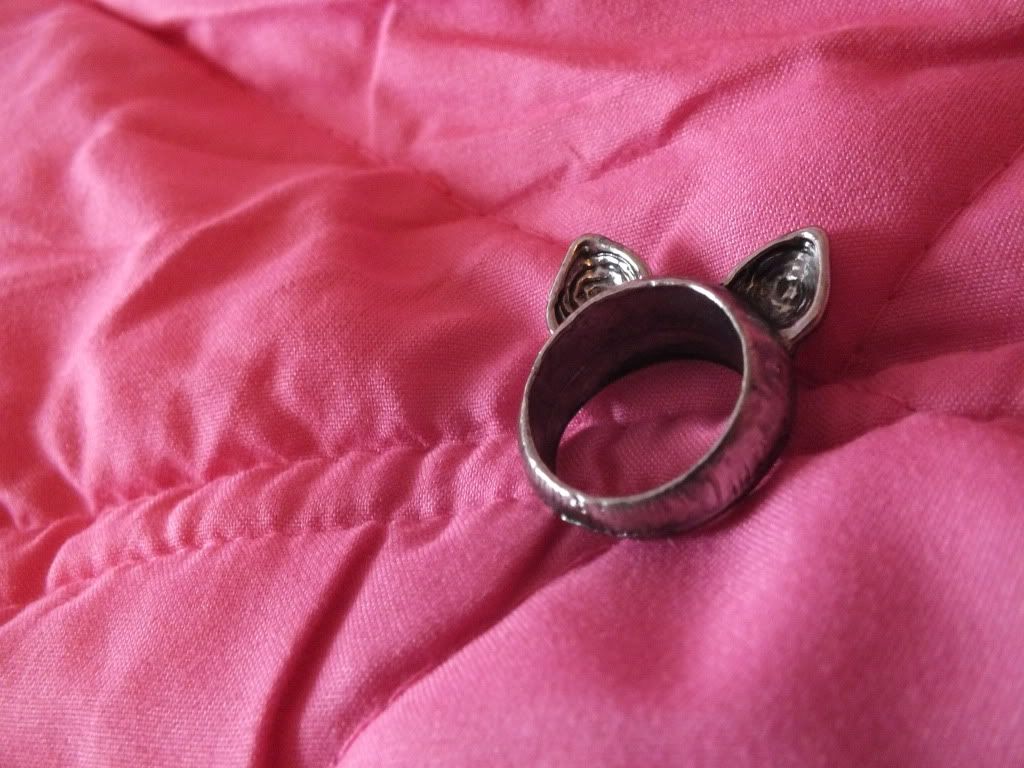 I'm not completely happy with the bow ring as the stock image used was rather misleading, it was very sax blue in the photo and the ring I recieved was a darker blue. I'm quite disappointed about this but for $4 and an otherwise good service, I'm not complaining. The cat ear ring is really lovely and just as presented in the stock image.

Edit: Checking again at the bow ring description, it was described to be a darker blue and it looks as though I just overlooked that.

In conclusion, Lolitadesu offers lots of used and unused lolita clothes and accessories for good prices with good service and you should check them out! They update with new stuff quite frequently I believe and are definitely worth keeping an eye on even if they don't have anything that catches your eye at the moment. Also, if you check them out on Facebook, you can vote in polls to tell them what you'd like to see them get in stock for the store next!