I was going to post this on time... but then I took an arrow to the knee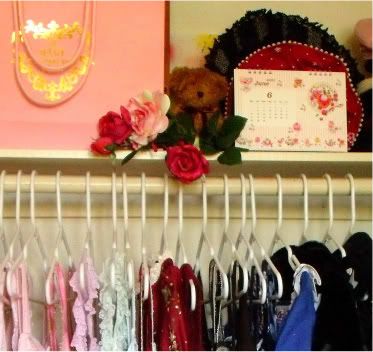 After taking pictures for hours over the last month or so I figured it would be kind of silly to just not post it at all. I've been into lolita since about 2006-2007, but I've only been buying brand for the last year or so. My wardrobe is kind of in a transition mode from all off brand to mostly brand and some Kidsyoyo. It's a work in progress lol.
Here's a few shots of my closet, it takes up an entire wall of my room.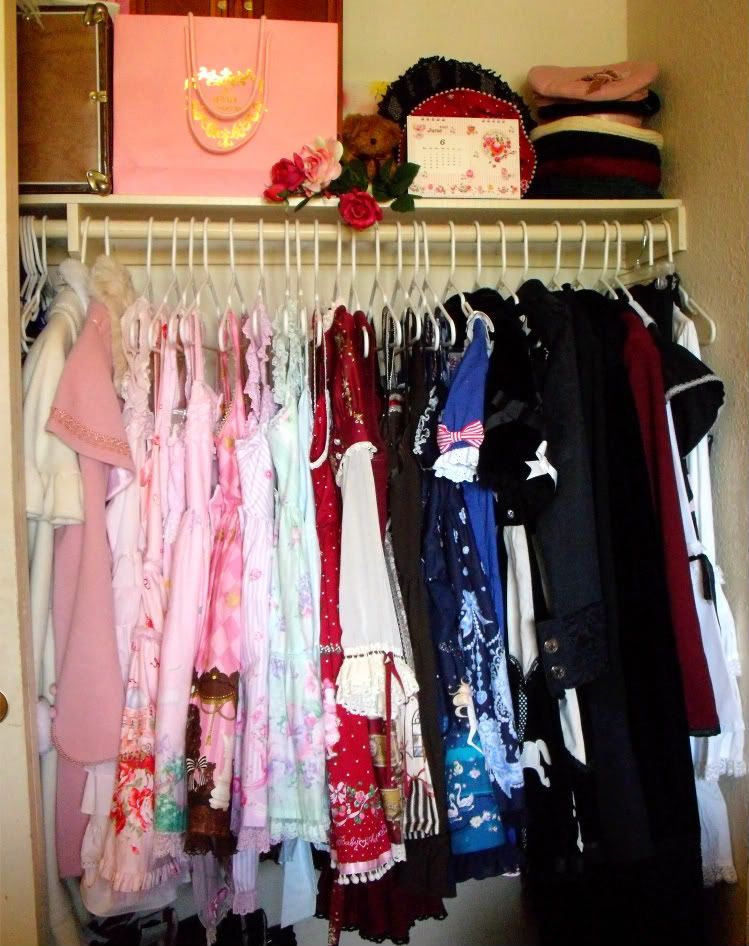 Coats, dresses, and capes on the bottom. Hats, antique luggage, and bonnets at the top.



Kimonos, bloomers, Violin, and antique luggage on top.
Blouses, boleros, skirts, pettis, parasols, etc. in the middle.
Shoes, boots, and geta sandals on the bottom. (Sorry about the poor lighting here ;_;)



Shoes
Top row: off brand x 3, Antaina.
Second row: Antaina, Secret Shop x 3, Antaina.
Bottom row: Blaek, Antaina, off brand x 3, Blaek


I'll start with my larger items, OPs, JSKs, and sets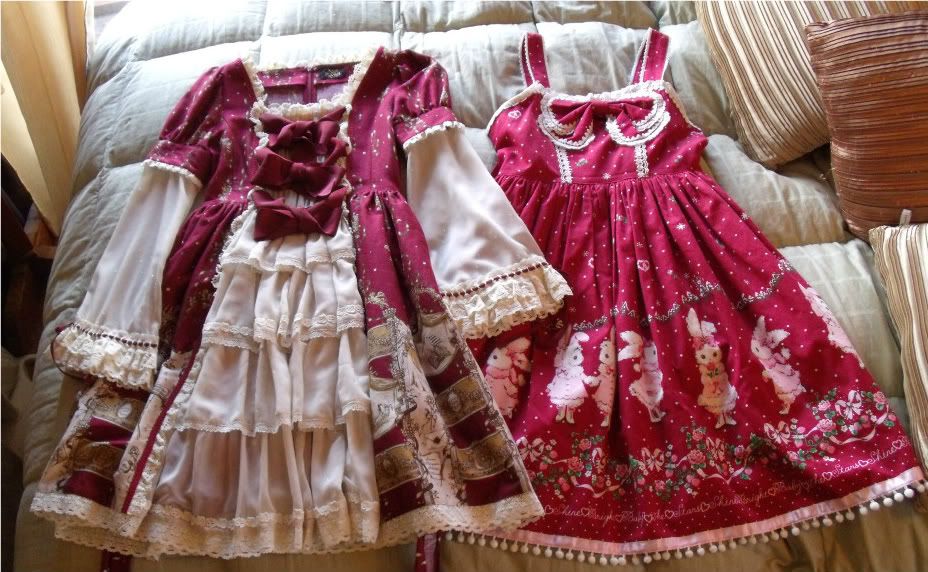 Alice and the Pirates (Dream dress!), BTSSB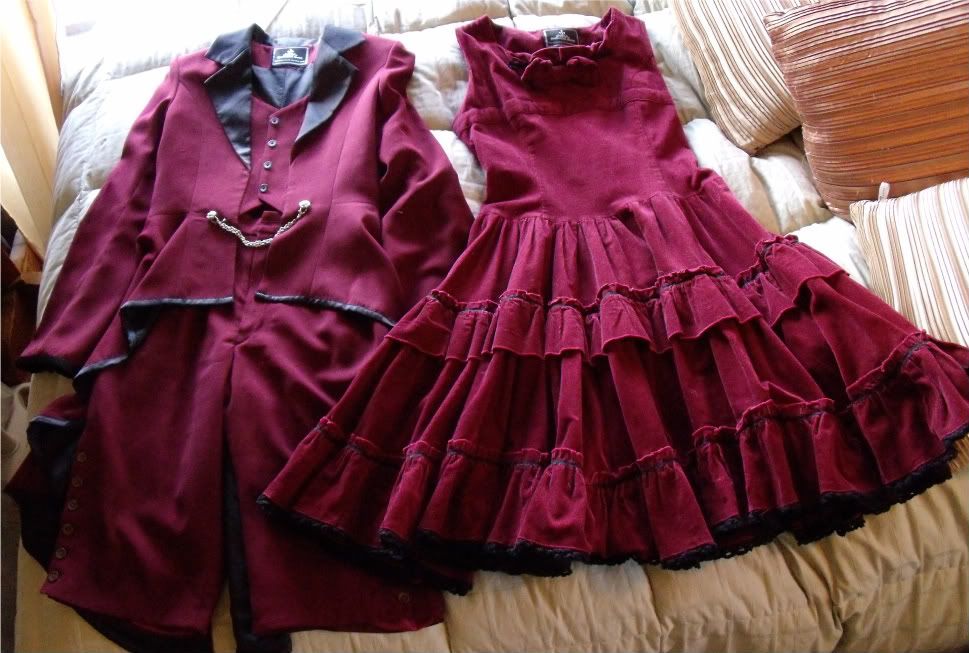 Both Fanplusfriend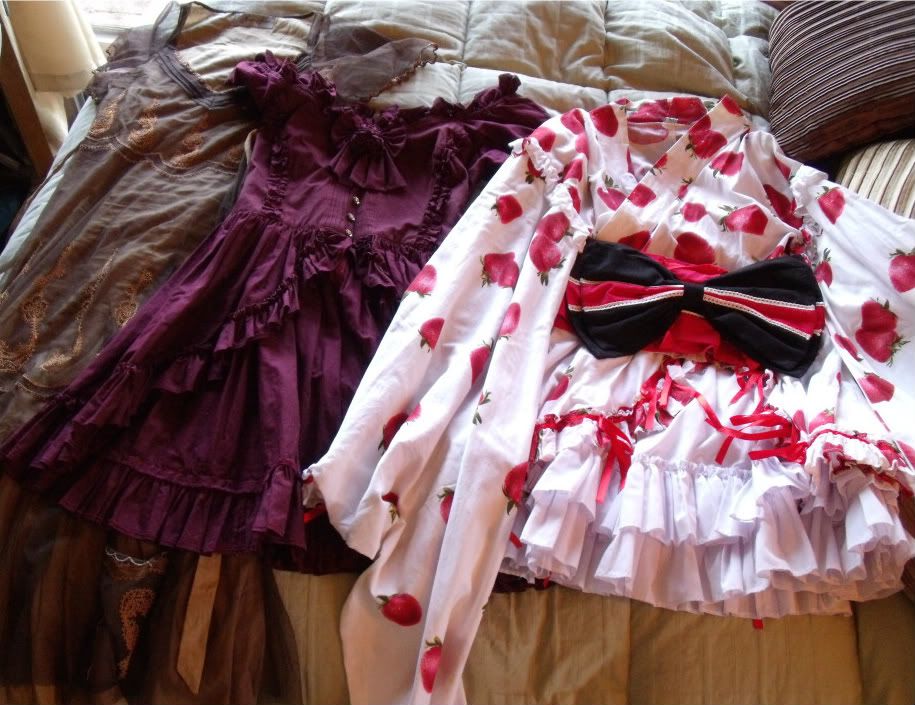 Victorian Trading Co., Handmade, Off brand



Both Innocent World



Both Angelic Pretty



Metamorphose, BTSSB



Both Angelic Pretty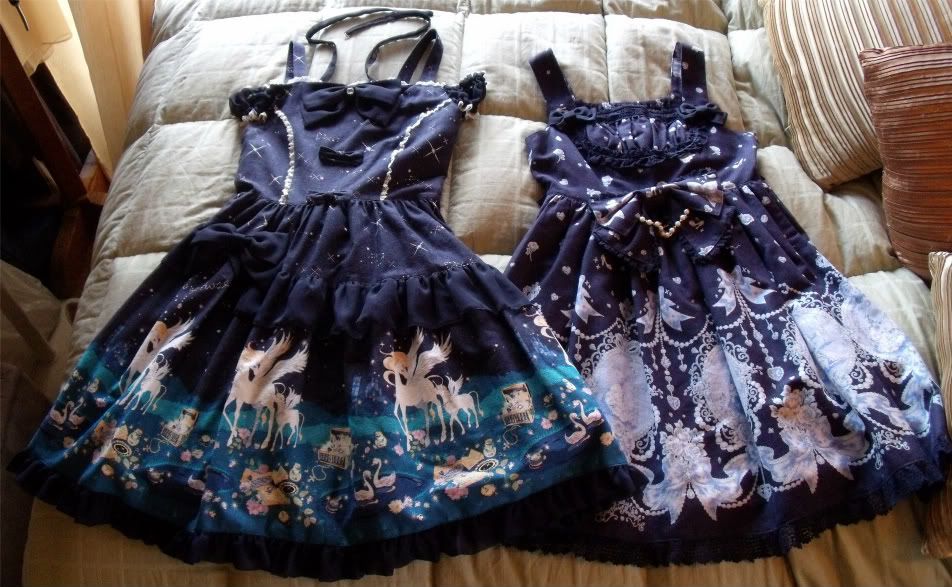 Metamorphose (Secondary dream dress!), BTSSB



Kidsyoyo, Fanplusfriend, Off brand



All Kidsyoyo



Both Fanplusfriend



Coats
Offbrand, Kidsyoyo (<3 this coat set)



Coats
Infanta, Fanplusfriend, Vintage opera cape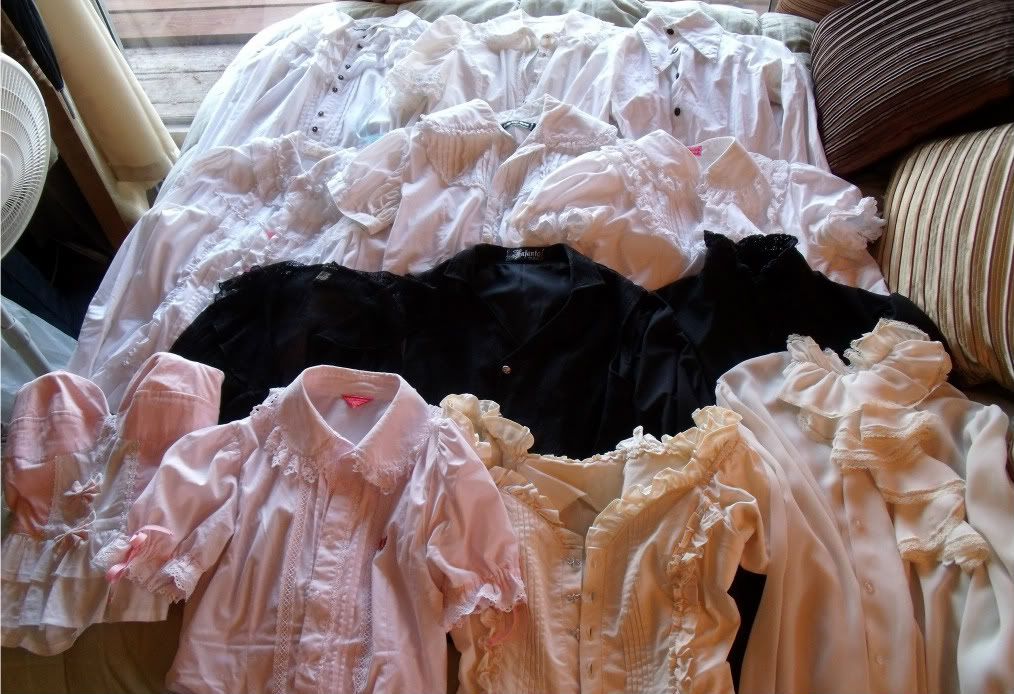 Blouses, corsets, and vests
Row 1: R-series, off brand, Fanplusfriend
Row 2: Dear Celine, Fanplusfriend, BTSSB
Row 3: off brand, Infanta, Fanplusfriend
Row 4: handmade, BTSSB, handmade, vintage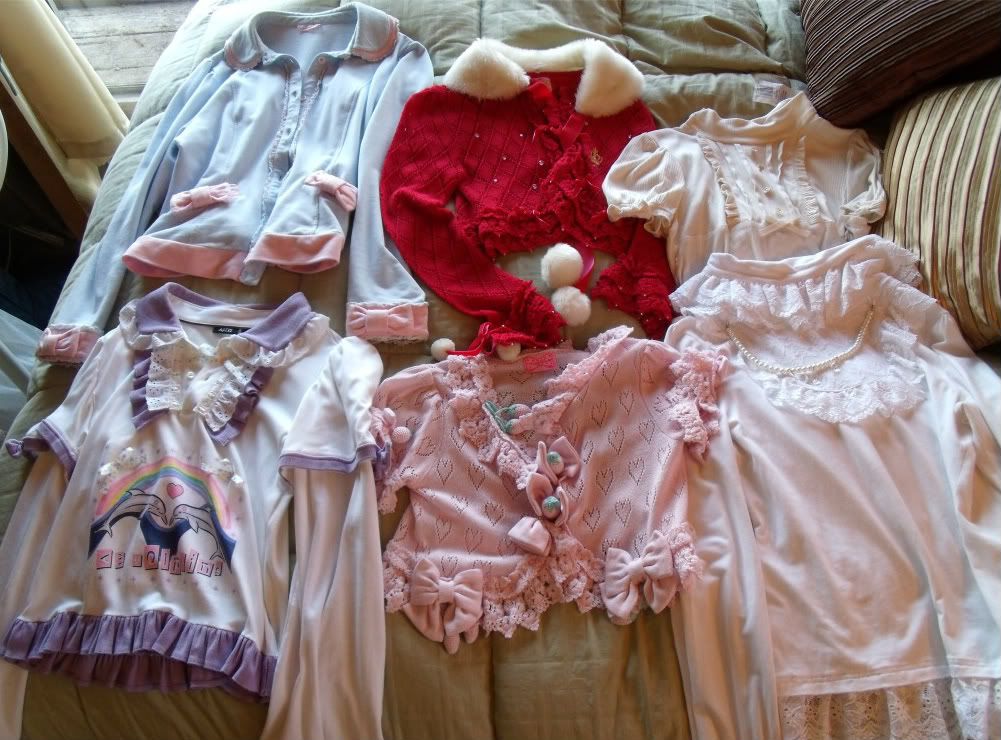 Cutsews and Boleros-
Row 1: Kidsyoyo, Angelic Pretty, Innocent World
Row 2: Handmade, Angelic Pretty, Dear Celine



Skirts
All handmade by me except the two black ones which are Fanplusfriend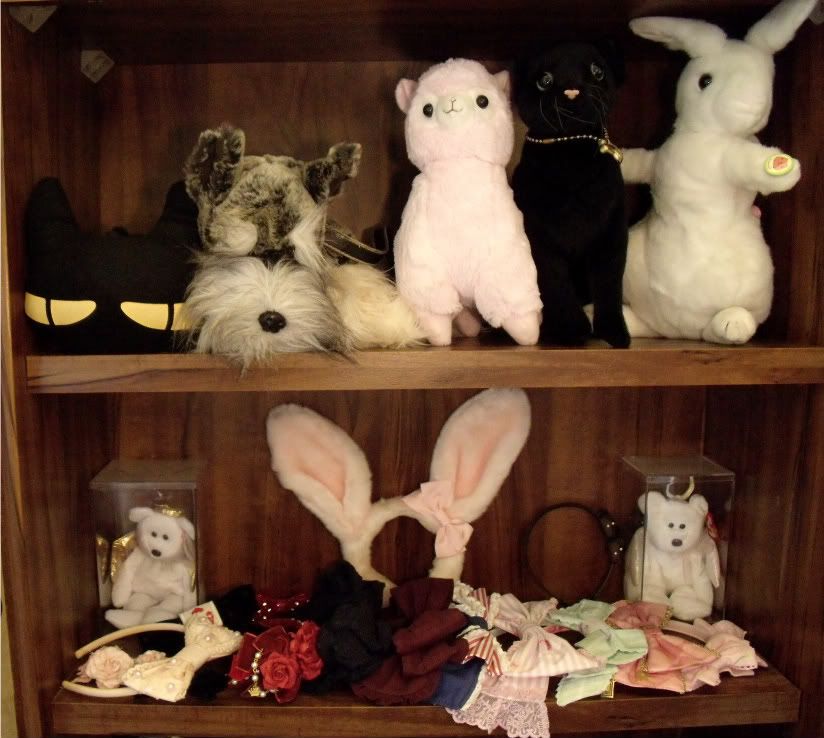 Bags on the top and headbows on the bottom, plus a red Chocomint bangle in the back.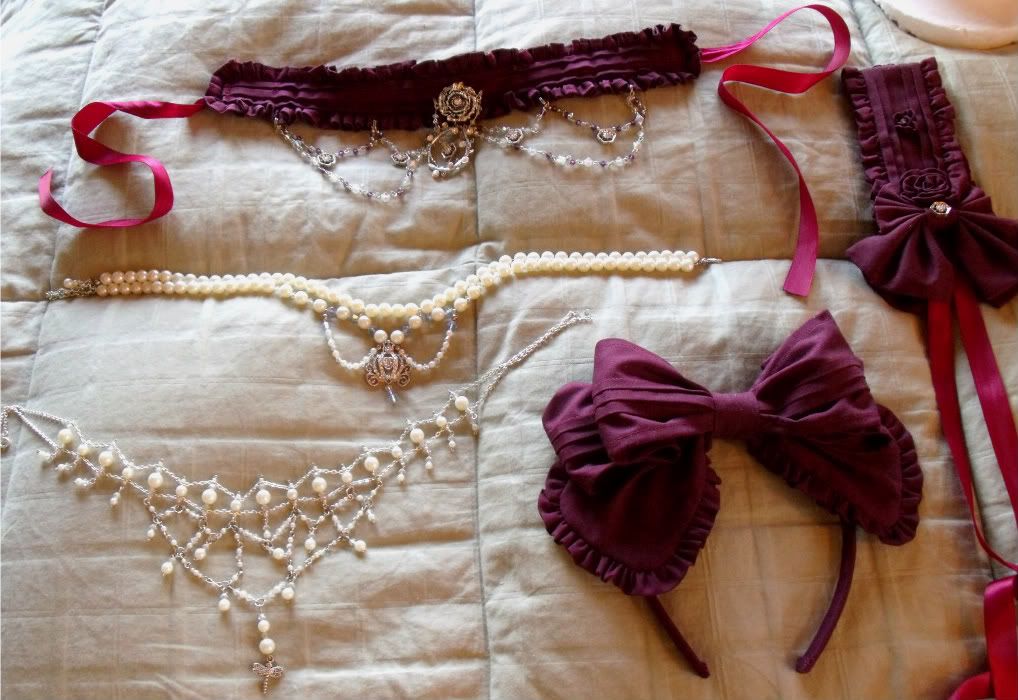 Random accessories I've made



And a tricorn hat that I made, currently working on the matching skirt :D
(Can you tell I love shades of red yet?)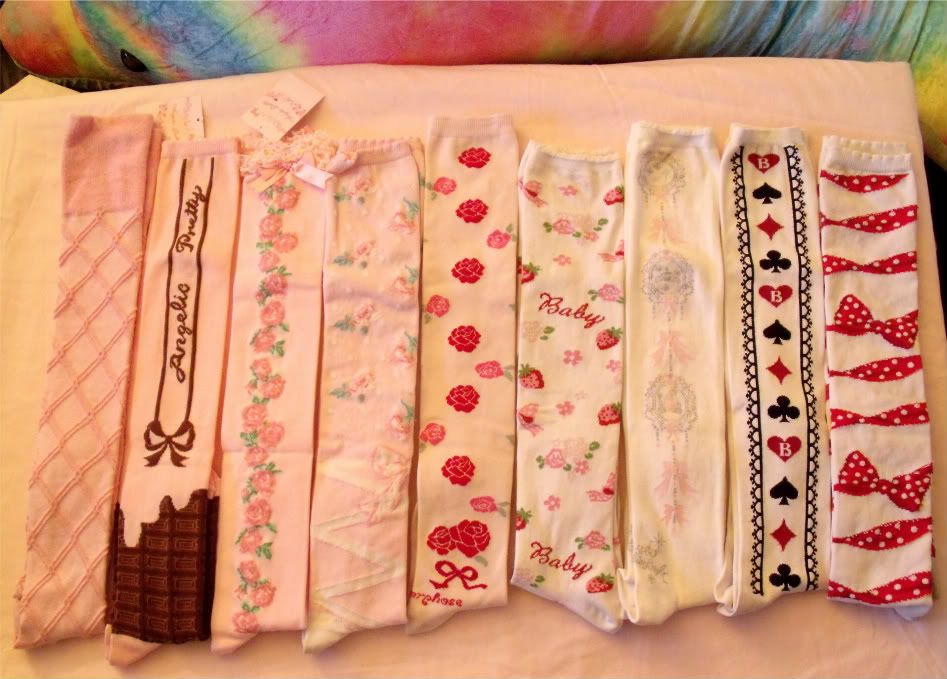 Socks
Off brand, AP x 3, Meta, BTSSB x 3, AP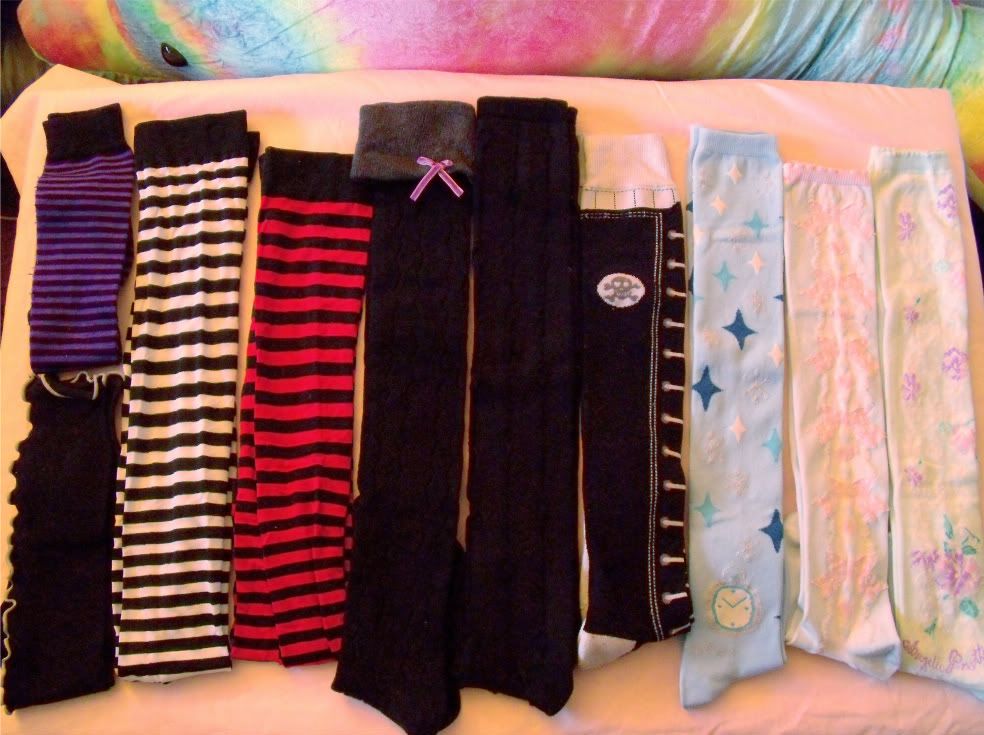 More Socks
Off brand x 7, Meta, AP x 2



More Socks
All off brand except the beige x brown IW socks

That's it! I hope you enjoyed my post, and thanks for looking!