Well, I've finally gotten my room cleaned up and organized enough that I'm comfortable taking pics in it, so here it goes!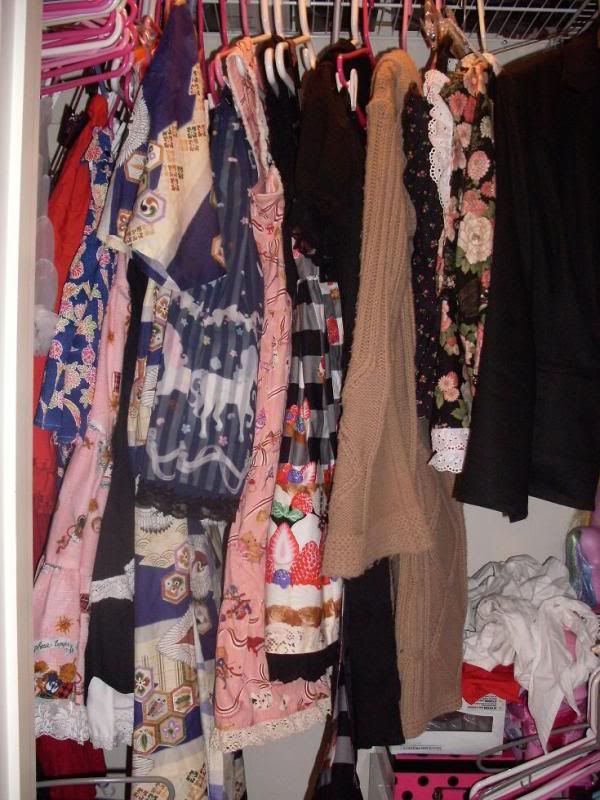 Here is my closet, where I keep most of my loli stuff. It's fairly small, but luckily I have a dresser and a chest-of-drawers that I can put most of my non-loli stuff in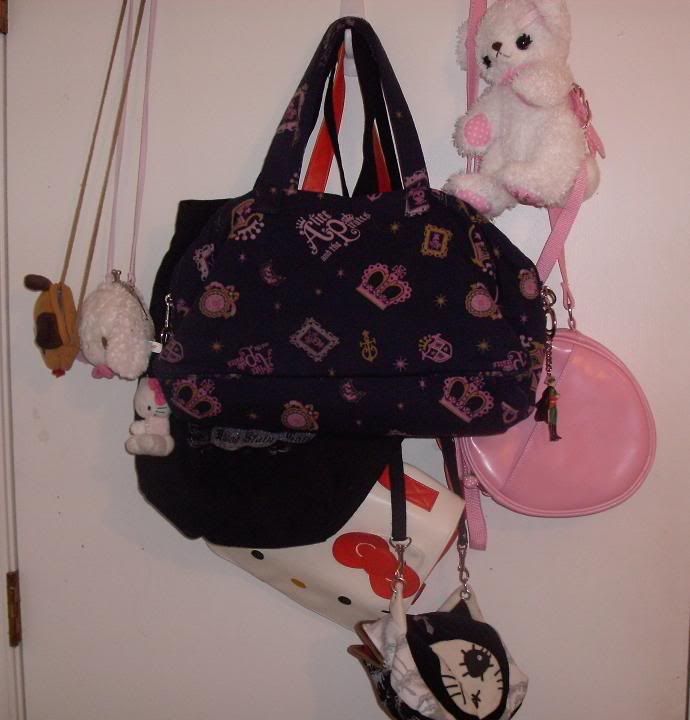 Here is where I keep my bags. It's so convenient!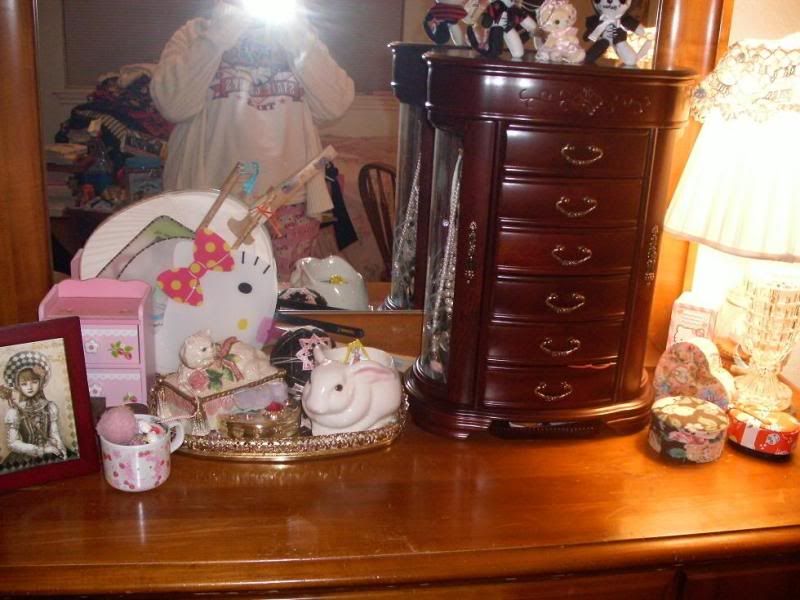 And here is my dresser! I do have more furniture, but it's not very cute or loli-ed out. Please excuse the flash and derpy-me in the mirror.

So onto the clothes!

Jumperskirts!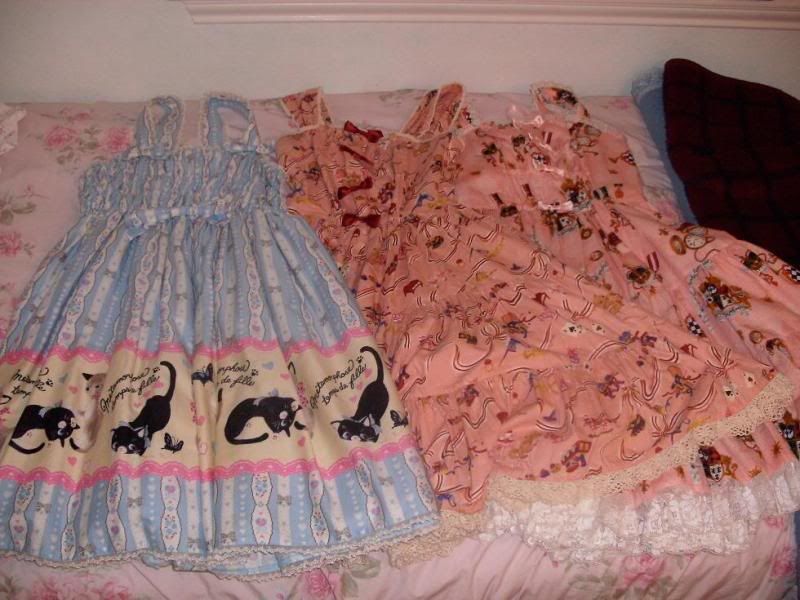 Meta Cat Print, Toybox and LP Old Emblem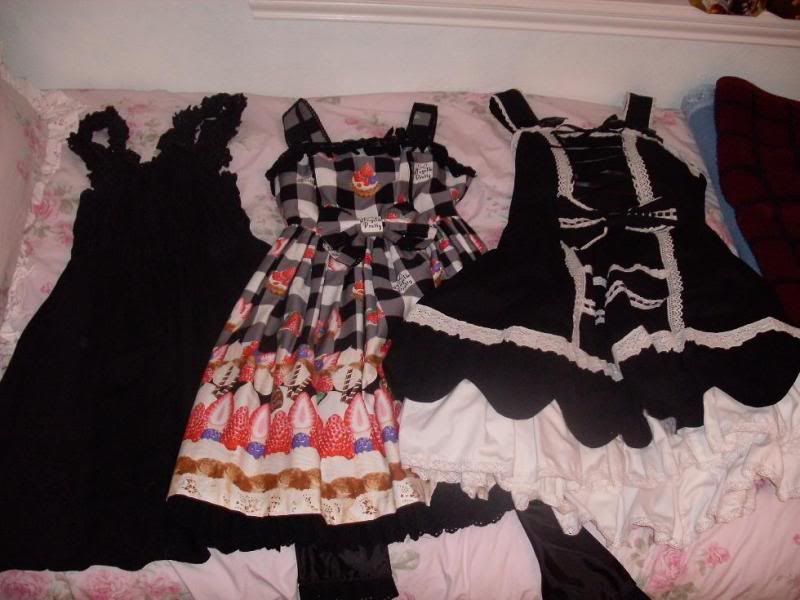 Baby tSSB Shirring Princess, Angelic Pretty Triple Tart, and Customized offbrand. I can't currently fit in Triple Tart, but I'm using it as thinspiration right now to help encourage me to loose weight.

Skirts!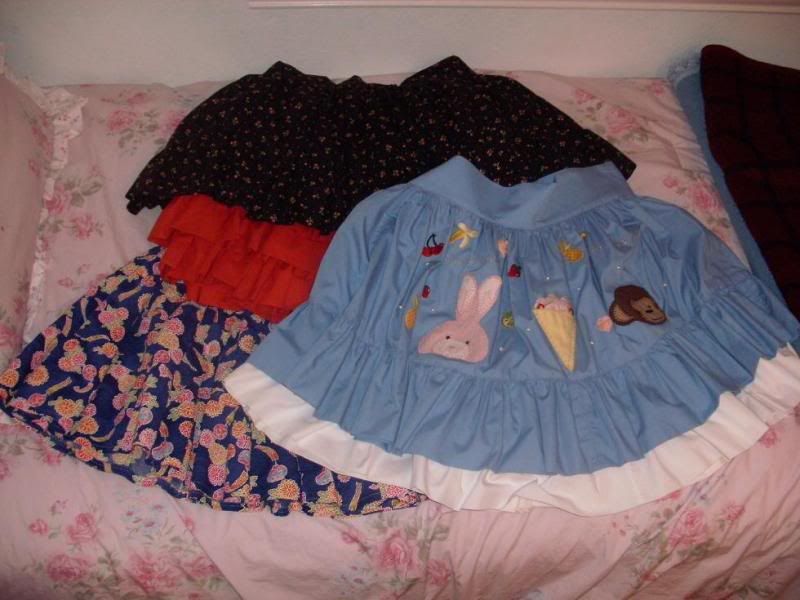 All handmade. The blue apron skirt took me two years to complete, since everything is hand appliqued or embroidered on it.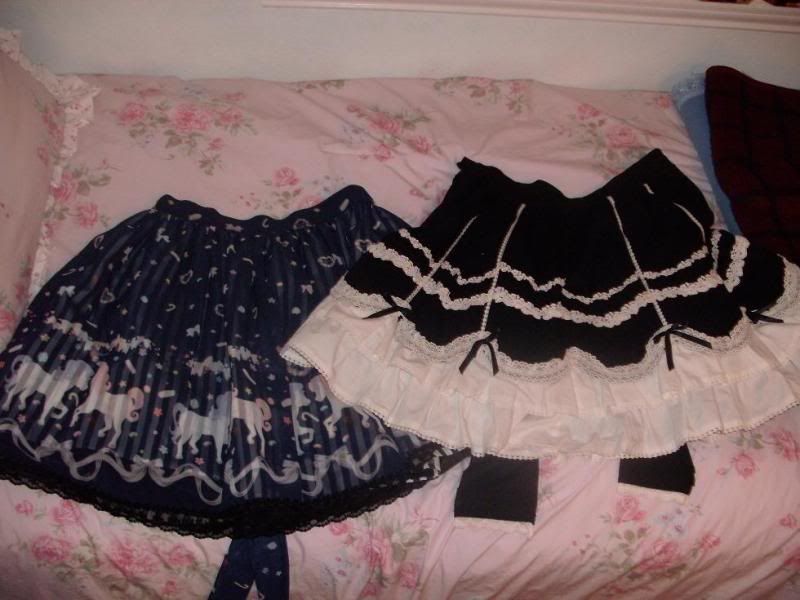 Baroque Pony Brings Sweet Things, vintage Angelic Pretty. I don't recall the AP's name though.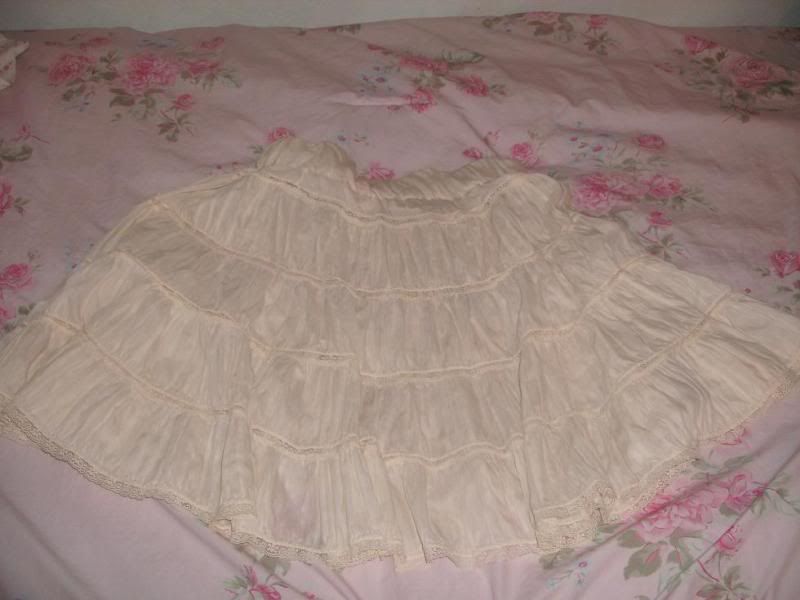 Vintage skirt. I'll use this as an underskirt usually. It's really cute, but I don't wear it often since it's pretty delicate.

Other!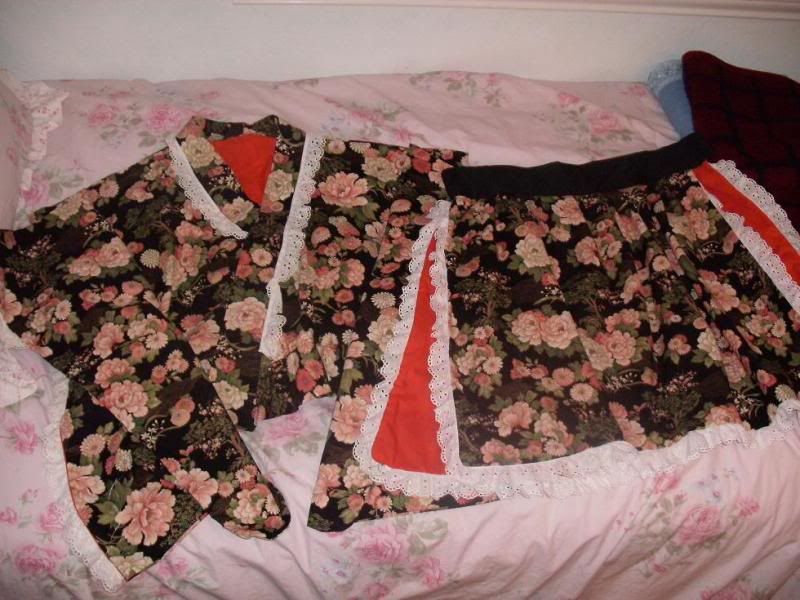 A Wa-loli set I made. I rarely wear it together. I wear the skirt part over the red underskirt from the first skirt picture that is with the cherry print apron skirt. I'll typically wear the top as a jacket around my house now. I no longer have an 'obi' to this.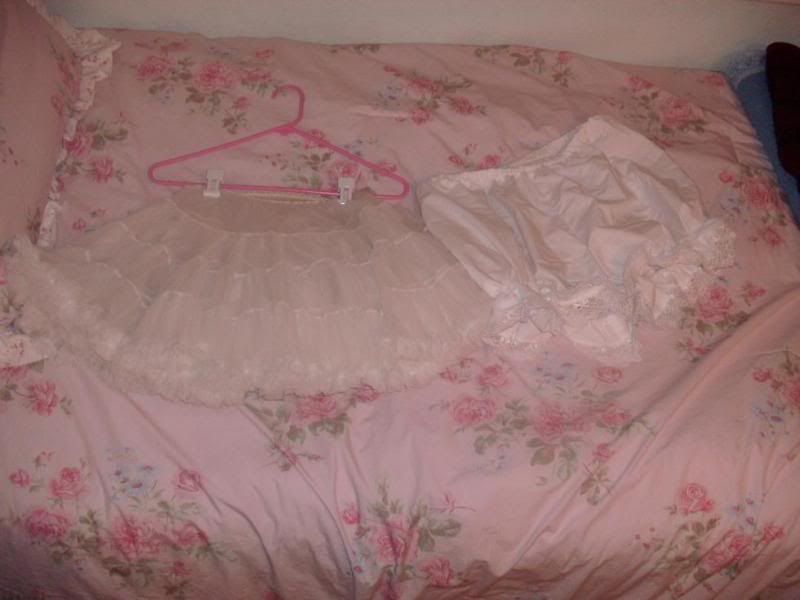 My petti and bloomers. Nothing too special

Tops!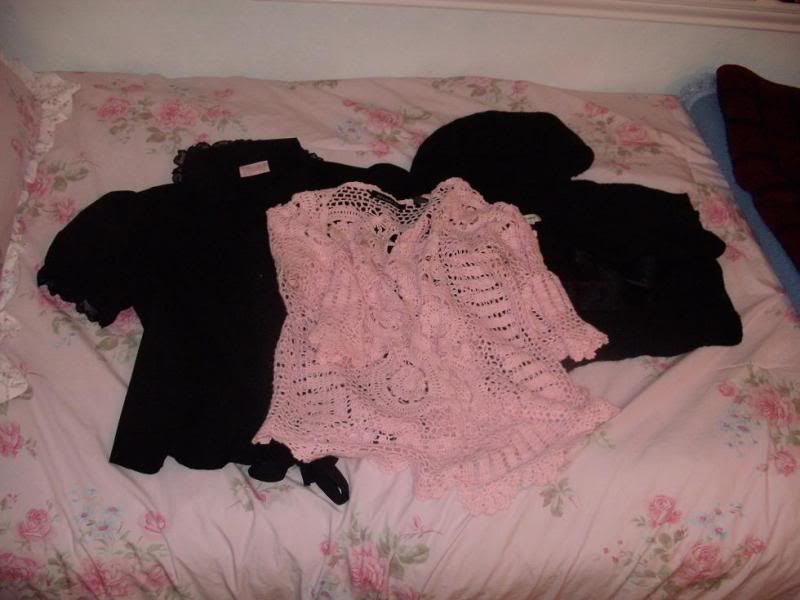 Anna House Blouse, Offbrand pink cardigan and black bolero. I really want more blouses. ;.;

Shoes!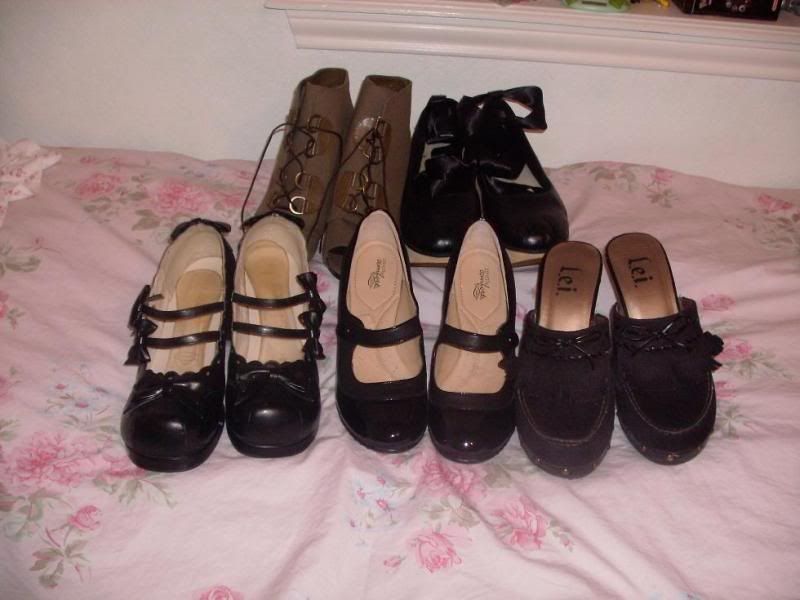 Bodyline and tons of offbrand. Those RKS's are ancient.

Accessories!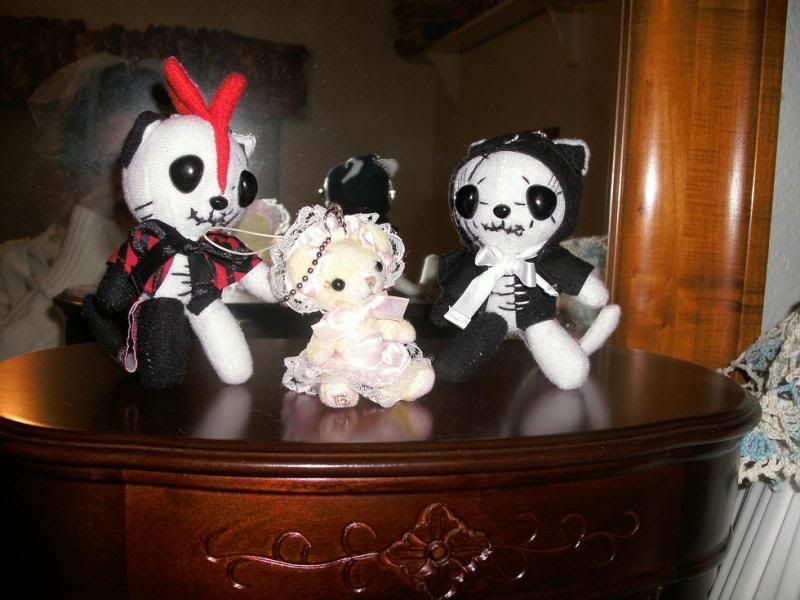 h. Naoto Hangry and Angry purse charms, and BTSSB Kyuma purse charm.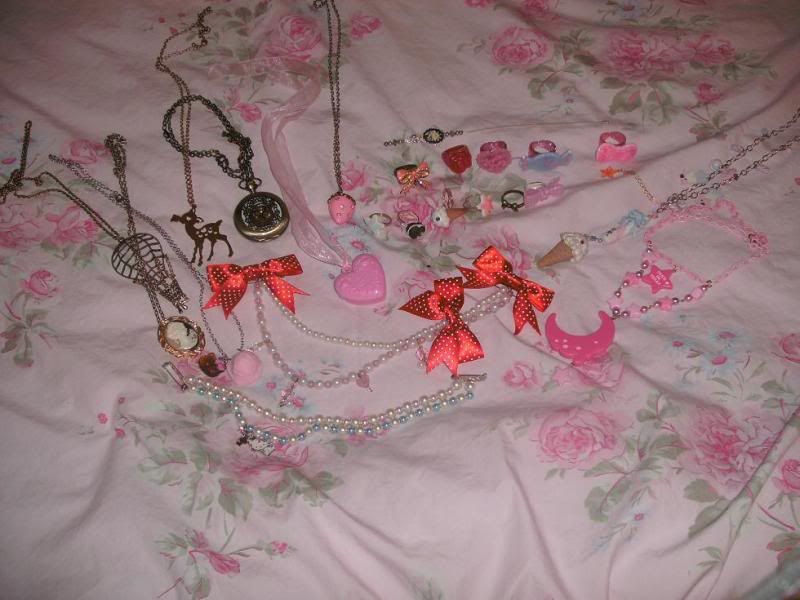 Rings and necklaces. There is a mix of Angelic Pretty, Betsy Johnson, handmade, offbrand and stuff I've gotten from the comm sales. There is also a hat pin and a couple of beaded blouse pins.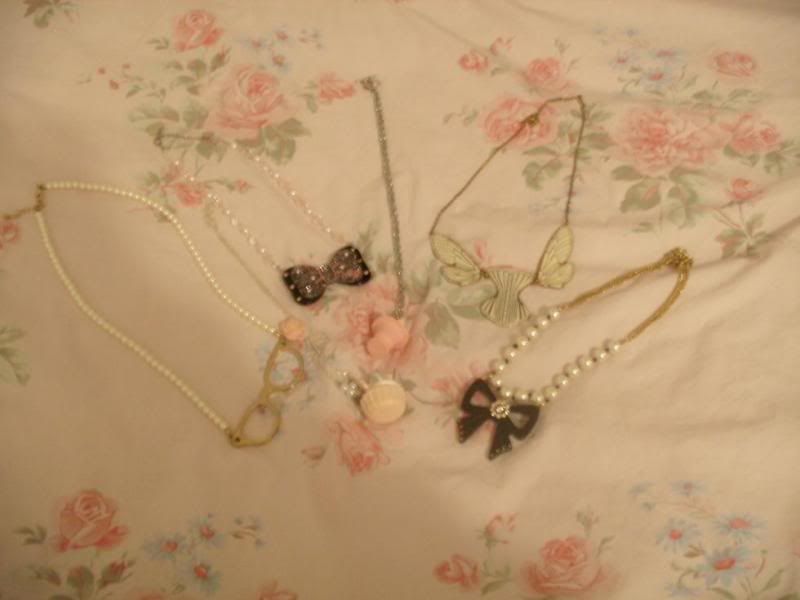 More necklaces. More Angelic Pretty, Betsy Johnson, handmade and offbrand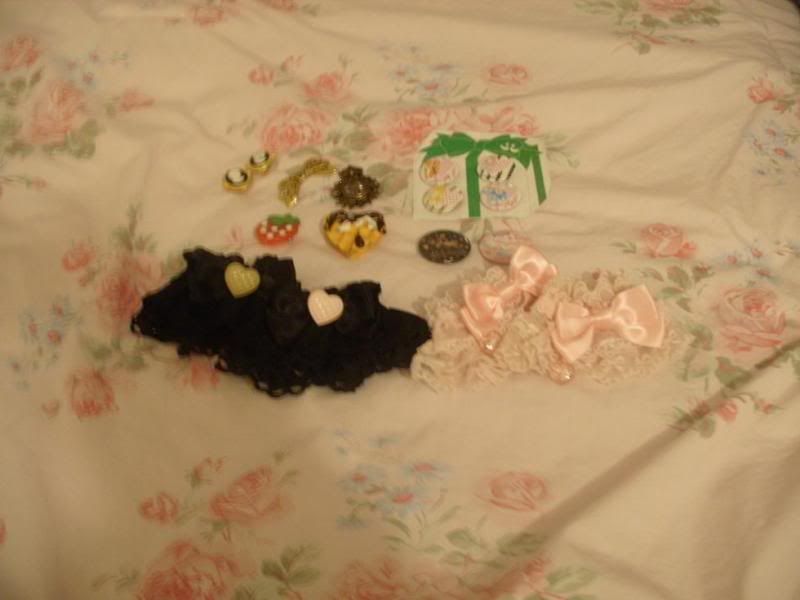 Angelic Pretty wristcuffs, AP and Metamorphose can badges, offbrand and handmade pins and offbrand earrings. The big heart waffle is from Mintymix.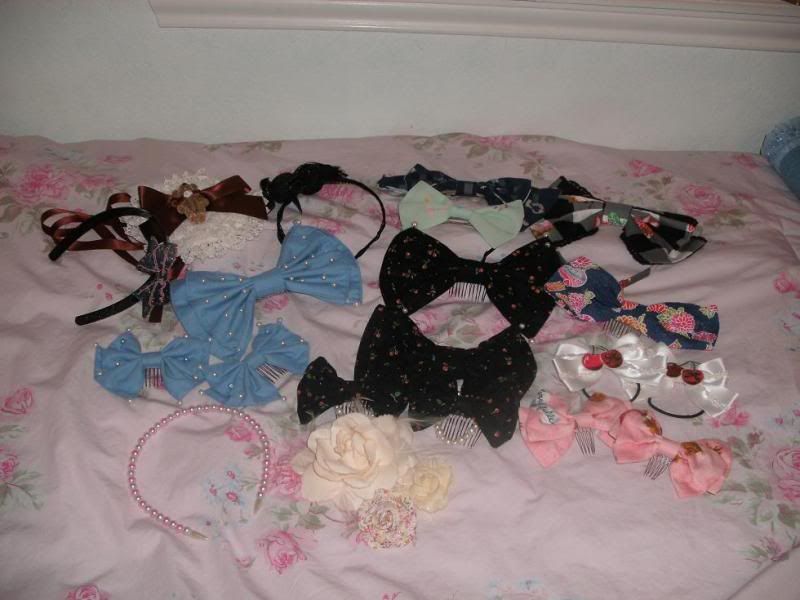 All sorts of hair accessories. In this mix are Angelic pretty, Metamorphose, handmade and offbrand.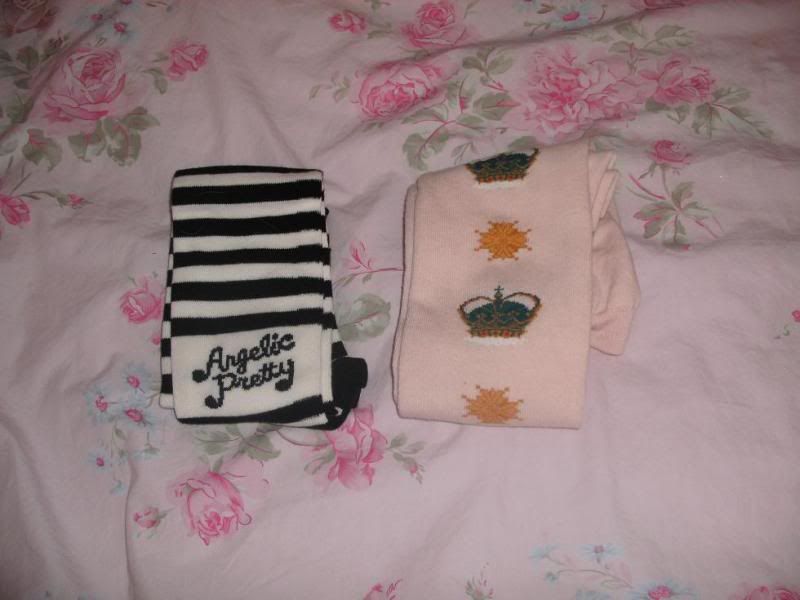 My only brand socks, Metamorphose and Angelic Pretty. I'd love to own more one day.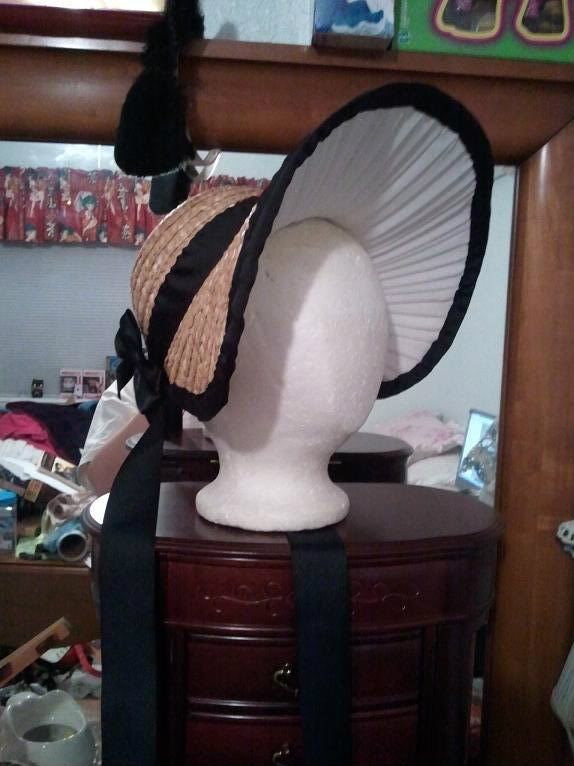 A handmade bonnet I made. I hope to make more of these, since I really like them.

Purses!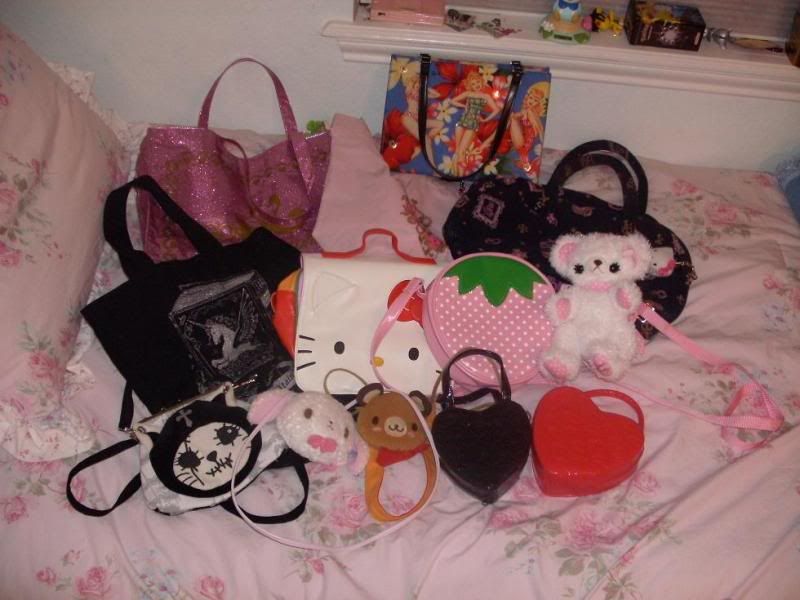 Big mess of purses! Yay! I have Alice and the Pirates, Metamorphose, Baby the Stars Shine Bright, Angelic Pretty, h. Naoto, Chantilly, Sanrio, Bodyline, and some random retro pinup purse. I really love purses and totes and can't get enough of them!

So there you go. Hopefully, if there is ever a room theme, I can get my room cleaned up enough so that I'm comfortable doing that.