Here's my small and humble collection of lolita pieces that I've managed to achieve during the many years I've been into lolita.





Dresses:
AP, Baby, AP, AP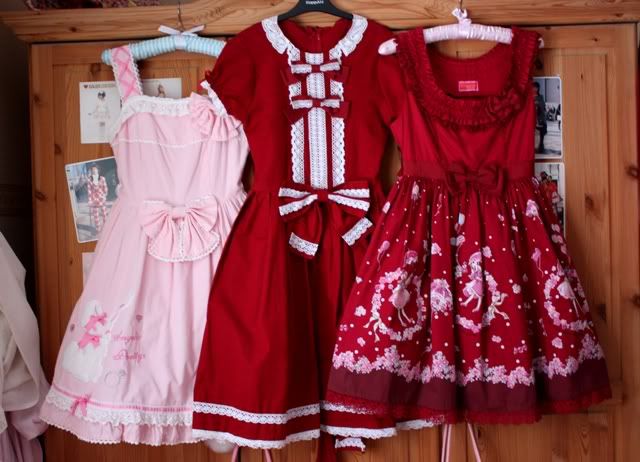 AP, Handmade (forgot to include the detachable white sleeves), Baby

Skirts: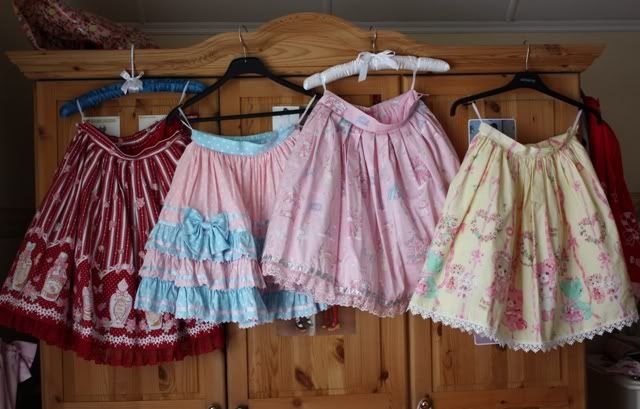 AP (rose toilette), AP (candy pop), AP (magical etoile), Baby


AP, AP, AP, handmade (I'm going to add some more details on this one when I have time)


Next up is all my tops... So many compared to the dresses, haha! I love different kind of lolita tops.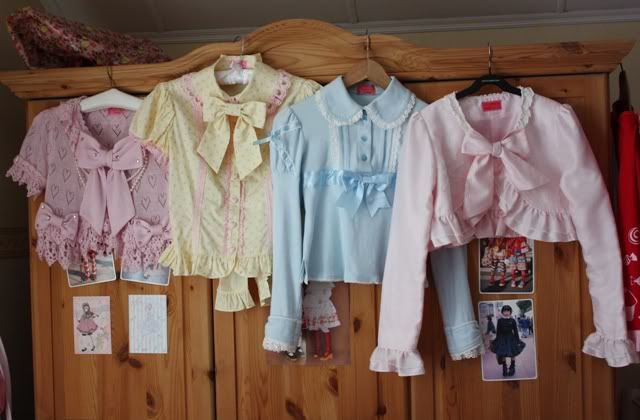 All three to the left by AP, organza bolero by Baby.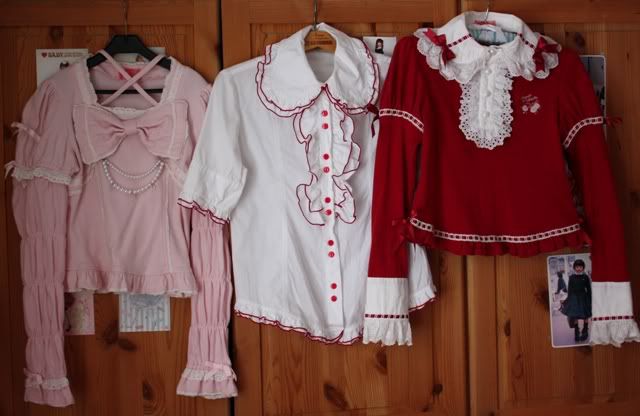 AP, Putumayo, AP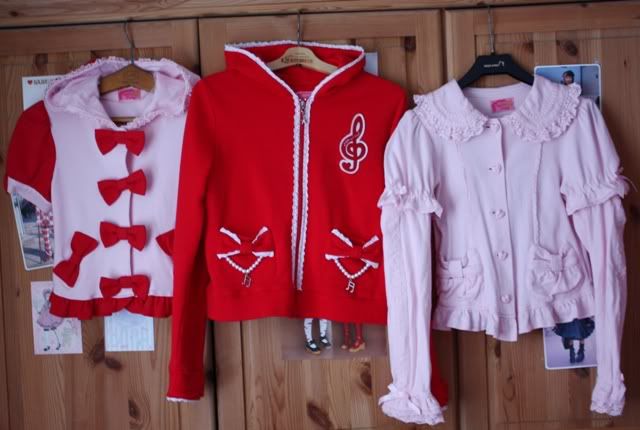 All AP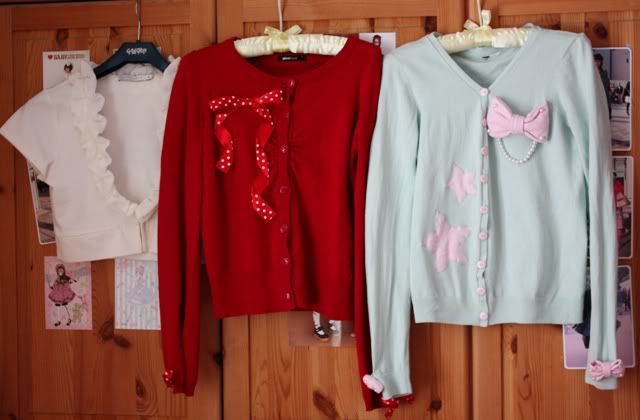 Offbrand, customized, customized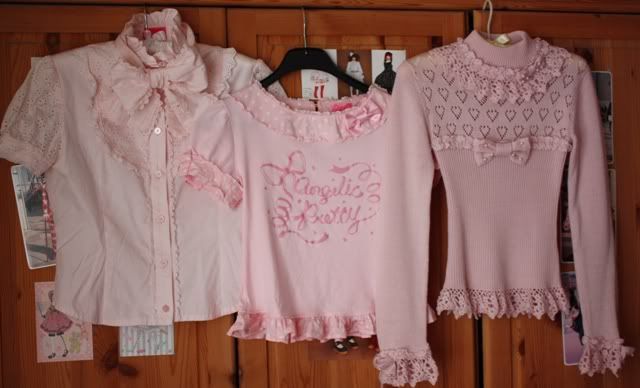 Baby, AP, AP

Accessory-time! I have my accessories spread all over my room so I didn't take pictures of them all.


This is my "bookshelf" that I actually emptied out of books to get my other stuff to fit in there. I've recently started collecting care bears so you see the beginning of my collection here. :D (Wouldn't that be a nice new theme? Lolitas showing off their collections of stuff?)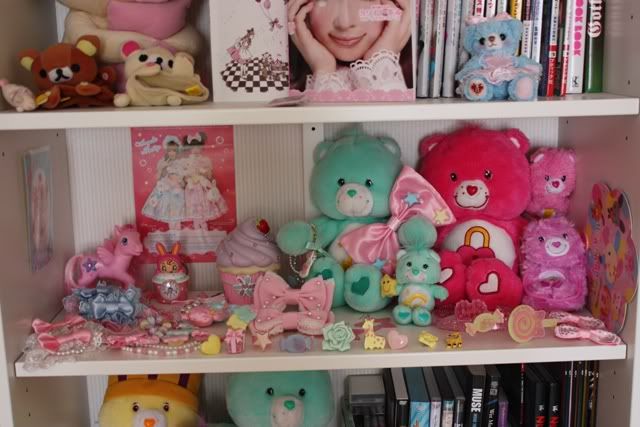 Zoom in. Baby catalog, Misakos book and a Baby teddy bear charm on the top shelf.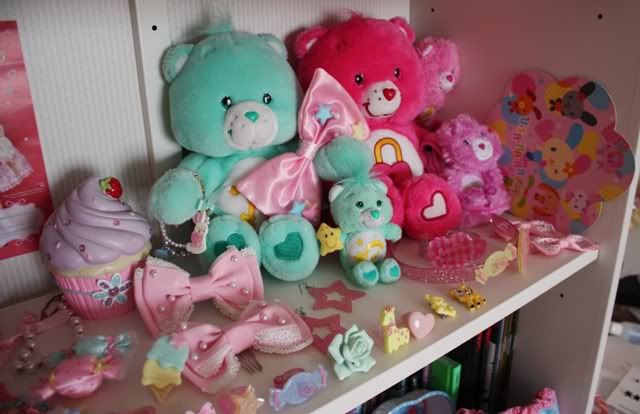 Acessories by AP, chocomint and offbrand...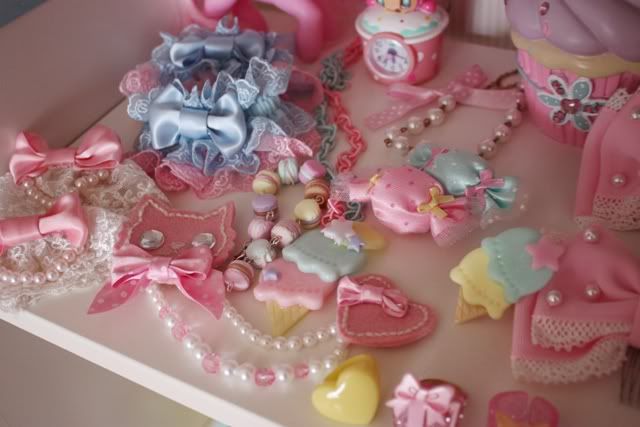 Handmade wristcuffs, ice cream necklace and ring from cute can kill and so on..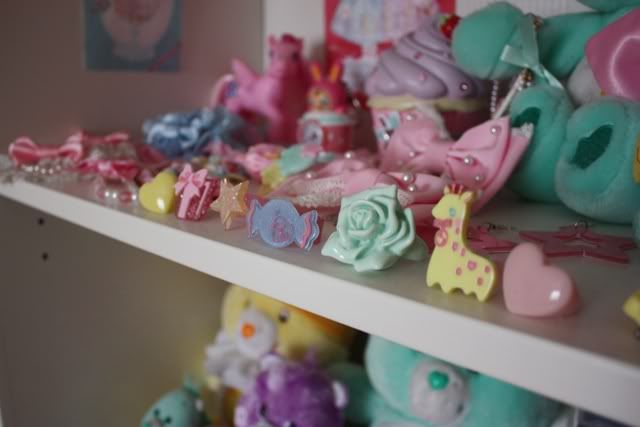 Most of my rings! From left to right: Offbrand, AP, chocomint, AP, H&M, AP and offbrand.

Headbows!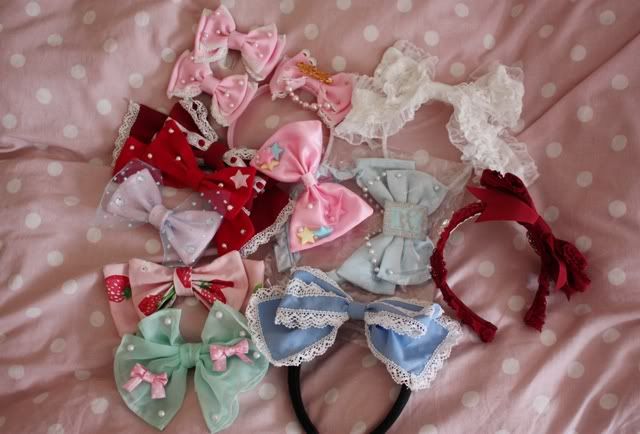 All the bows to the left that are not attached to a headband are handmade by me, and so is the blue one attached to the black headband too (I use a black headband to attach my bows on because it blends into my black hair). The pink bow hair combs, Dessert Collection headbow and the pink headbow are by AP, the huge white one and red one are by Baby. The pink bow in the middle is from Chocomint.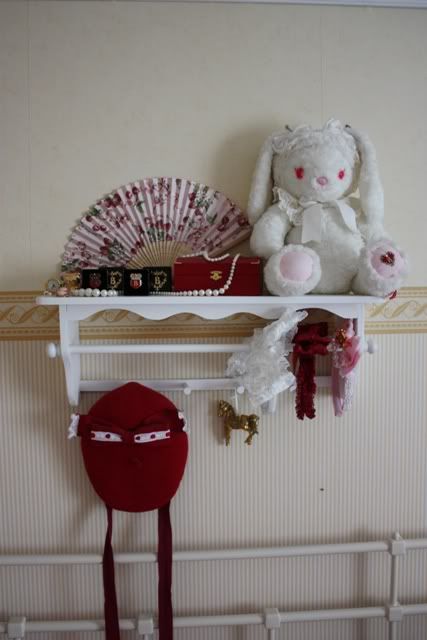 Rings, bunnybear and fan by Baby.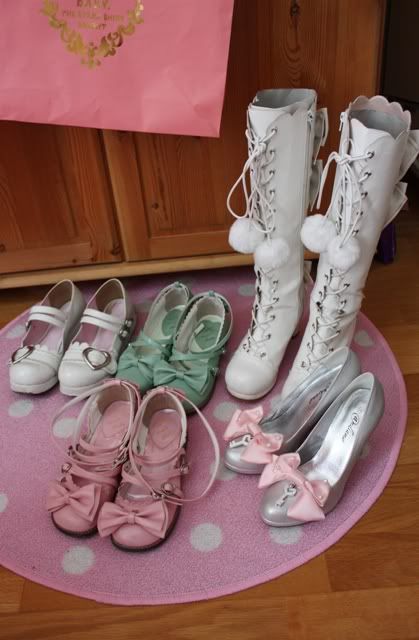 Shoes. Pink and mint ones by AP, boots and heart buckle shoes by Baby, the silver heels have handmade shoe clips attached to them.

Hats and outwear accessories:
Pink hat by Meta, Beret by AP, Straw hat, scarf and mittens are customized.


My sock collection: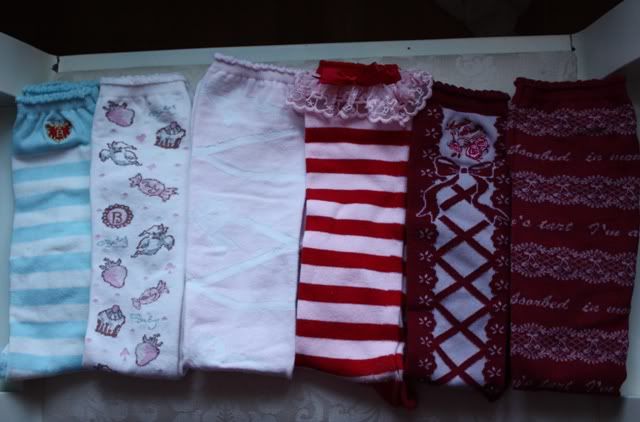 Baby x3, AP x2, Baby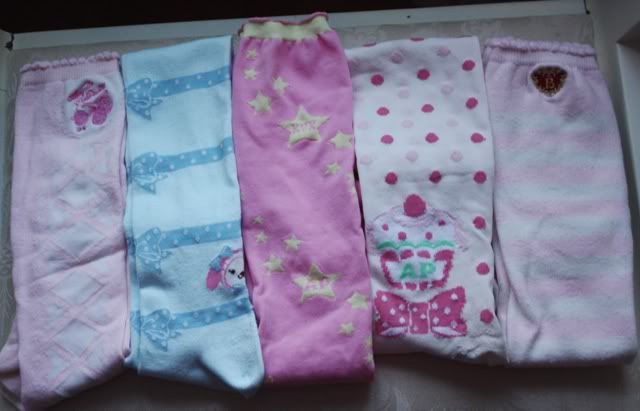 AP, Baby, AP x2, Baby

+ a few basic socks with lace, not pictured.

Soon to arrive: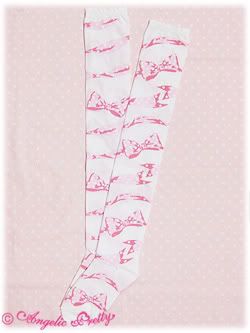 Wrapping ribbon socks by AP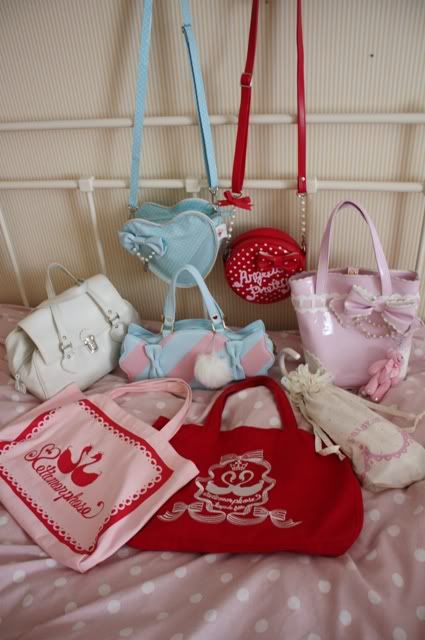 Bags. Both totes from Meta, white bag: Heart E, candy bag, pink bag, red bag: AP, blue heart bag: Baby. My Baby umbrella also pictured. I forgot to include my huge Swimmer boston bag here.

My Baby coat and Banana Fish ghost dress (too cute to not include here!)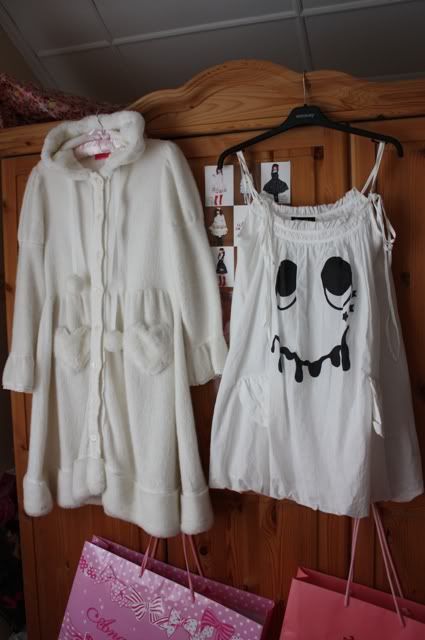 From my closet:
Where I keep my waist ties when I don't have them attached to my dresses/skirts. :D


My wardrobe in all it's glory:
Hope you enjoyed my post! It's not a huge wardrobe but I really like it and it's very versatile