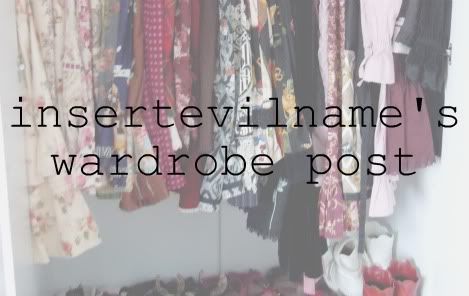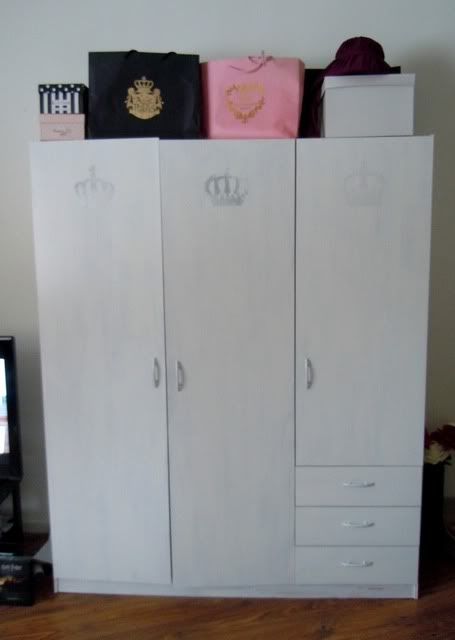 This is my closet where I keep all of my lolita clothes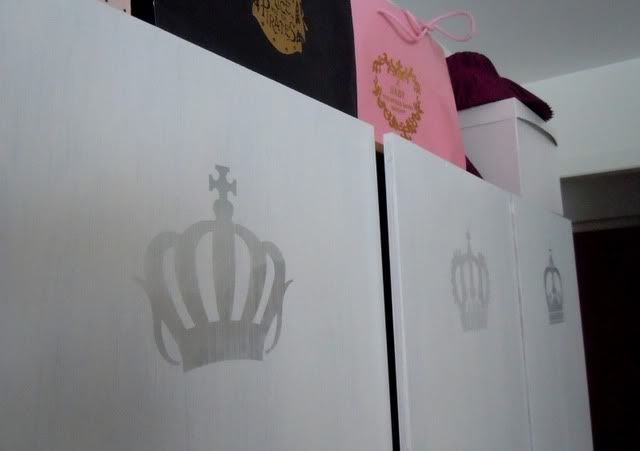 I love these silver crowns, they're very subtle but pretty!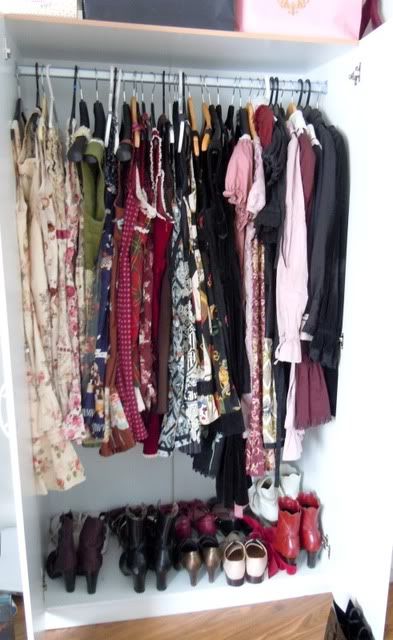 The dresses and some of my shoes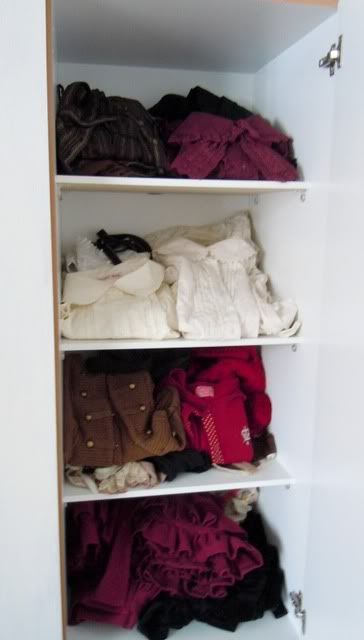 Tops and skirts, from top to bottom we have dark blouses, light blouses, boleros and cardigans, and skirts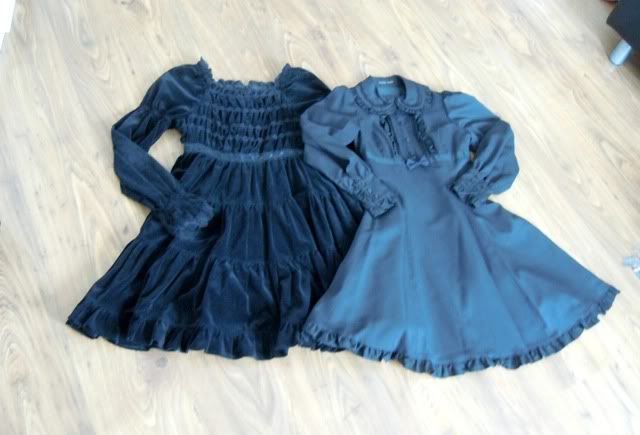 First we have long sleeved OPs: Velveteen OP by Cornet and Innocent World, not sure of the name



IW Sailor Collar A-line, IW Mini Rose Peplum, VM Frill Collar Blouse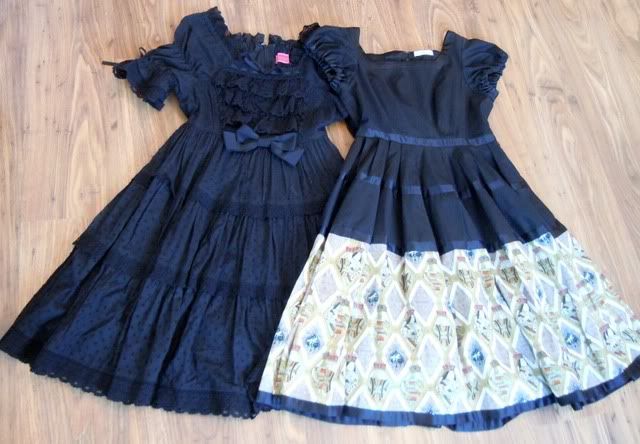 Short sleeved OPs: BtSSB Dessert, Excentrique Queen of Spades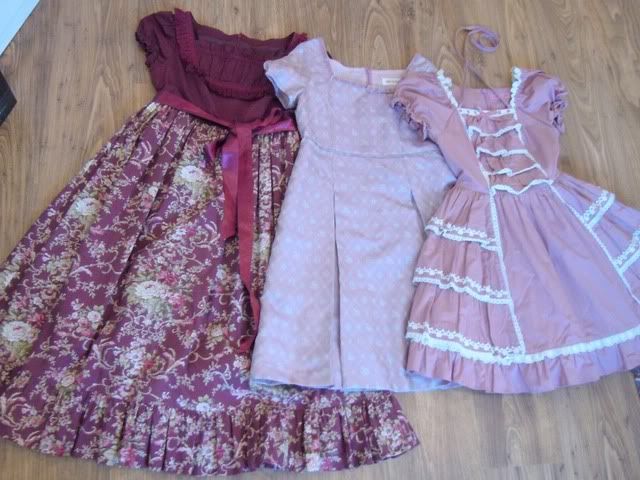 Puppy Flower Anne Burda (?), JM Swan Jaquard, AP, don't know the name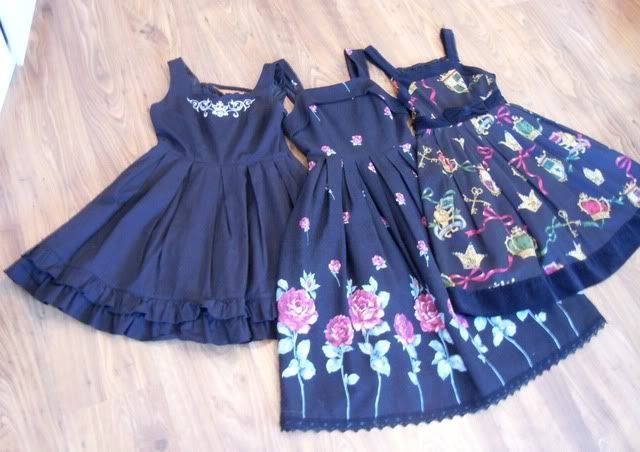 Moving on to JSKs, which is what the majority of my wardrobe consists of: Meta Crown Label, IW Cardinal Rose, IW Emblem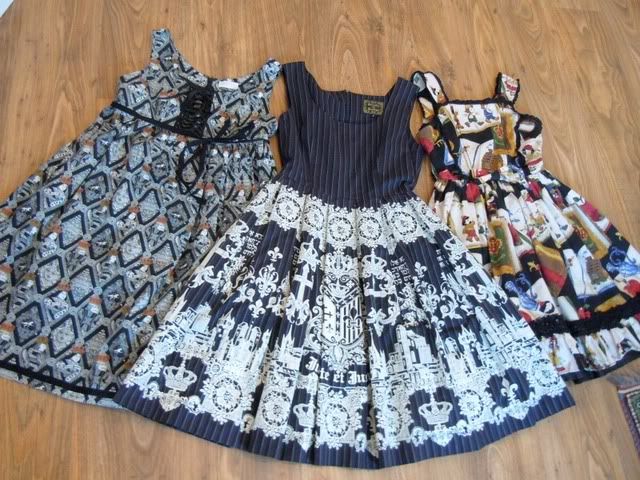 Excentrique Queen of Spades, JetJ Une Couronne Noble, IW Dwarf Story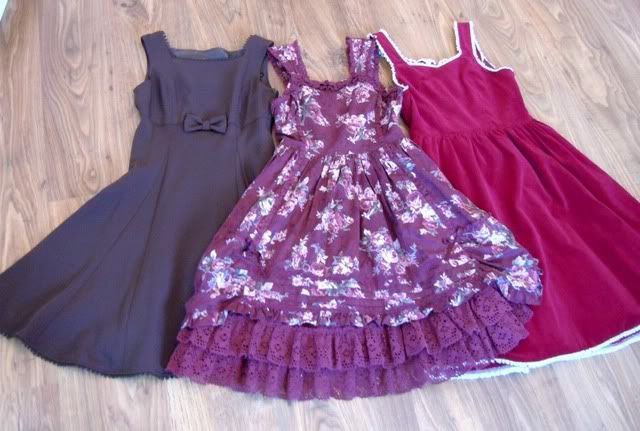 IW, IW and Meta, name unknown for all of them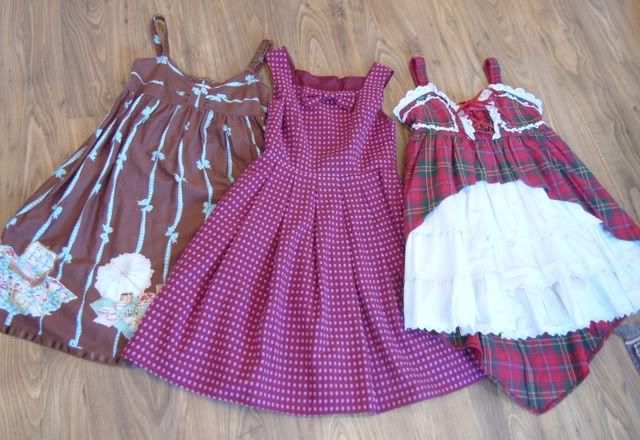 ETC Picnic, IW Dot, AatP Tartan Check Babydoll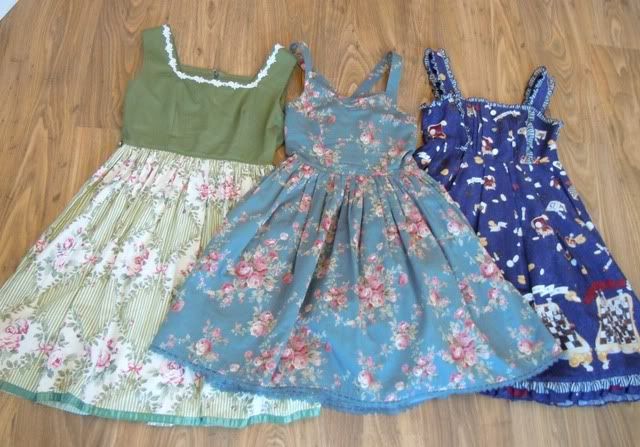 Doris Rose Stripe, IW Emmie Rose, Meta Nostalgic Chessboard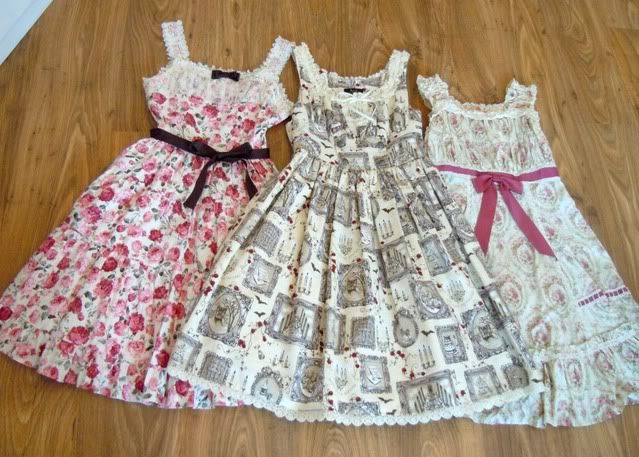 IW LP JSK, AatP Castle of Nightmare, BtSSB Ornament Flower



Akane & Alois, IW Angel Rose Basket, Meta Old Emblem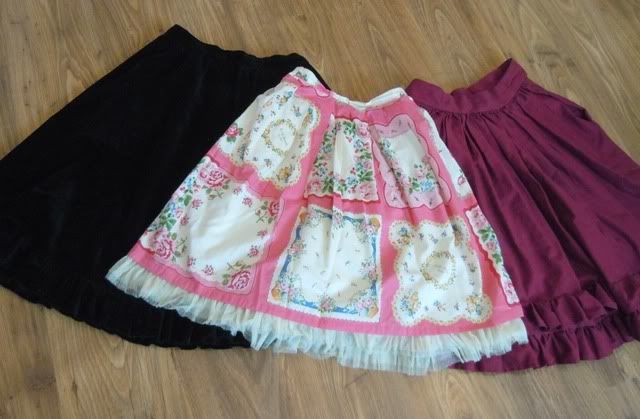 And the few skirts I have: Vintage velveteen skirt, ETC Handkerchief and a skirt handmade by
viru_hime

And that's it! I wanted to take pictures of tops, socks, accessories and shoes as well, but I'm home with a fever, and taking these pictures wore me out XD But if you're interested, you can find more pictures on my Poupée: http://pupe.ameba.jp/profile/KRVZ1cMYKwKG/

Have a nice day!