I believe this is the first time I am posting my wardrobe anywhere... so be kind! I own mostly Jane Marple and Emily temple cute items.
I apologize in advance for the bad image quality.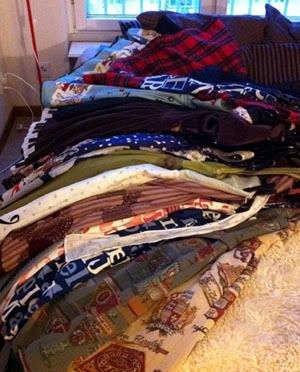 I admit to being a little bit in love with my oak closet. It belonged to my mother's best friend's grandfather!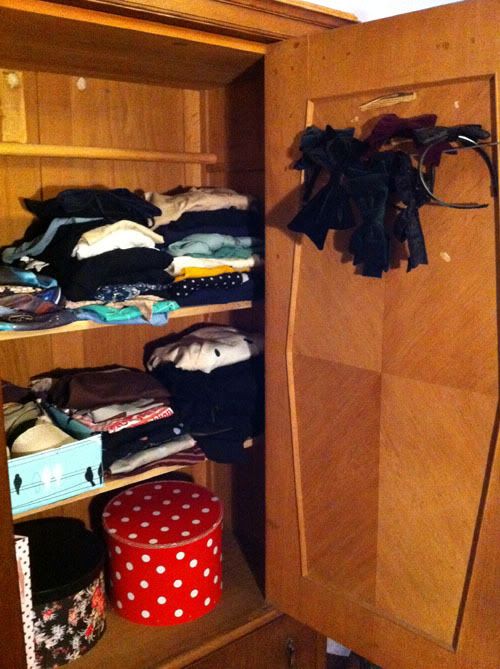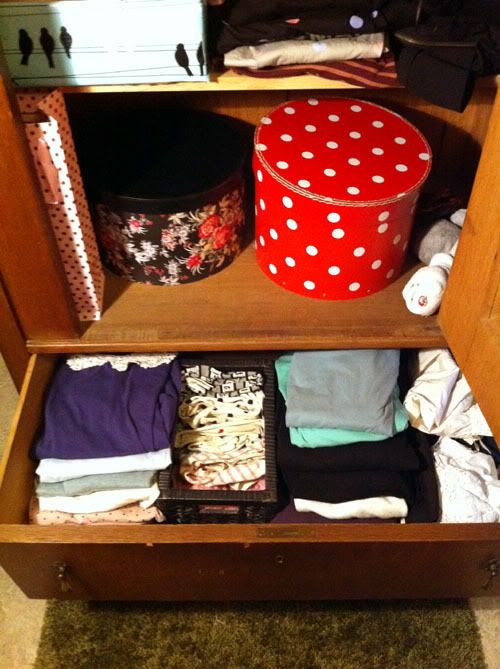 It's where I keep anything folded. From top left->right:
My Black Milk stuff;, tricot tops/skirts/shorts, huge pile of offbrand cardigans, bras, brand tops, and another pile of sweaters/cardigans. The hatboxes contain underwear. The bottom drawer has longsleeved t-shirts, a few pair of socks and my bloomers. I hang headbows and things on the inside of the door.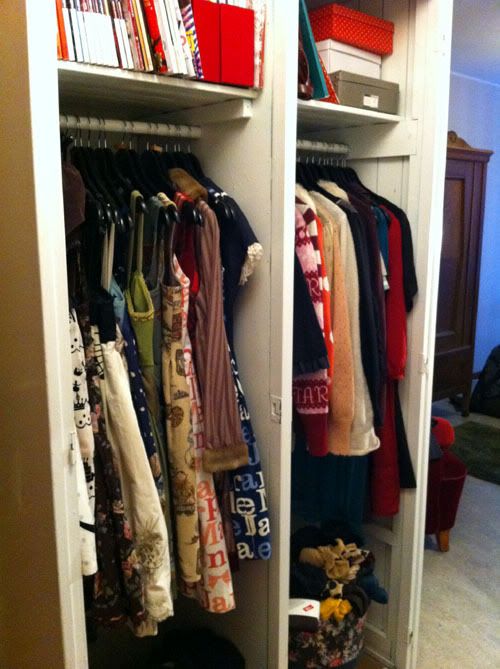 Onto the good stuff! My closet is a bit cramped, and I've been thinking of new solutions for my dresses, but as for now they're hanging in the hallway that leads into our bedroom.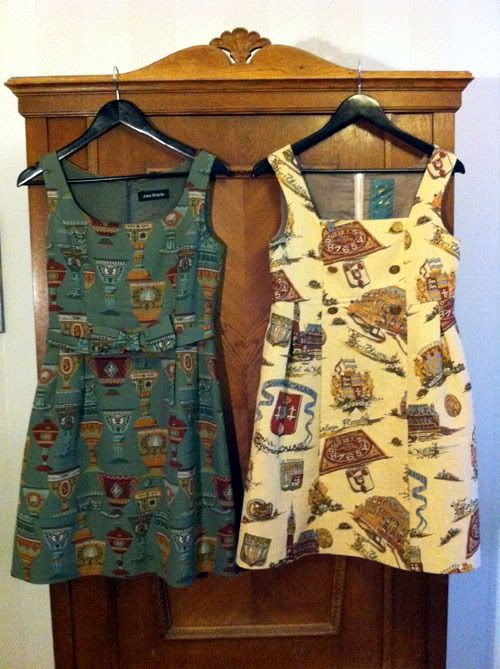 Jane Marple Venetian glass and Tourist emblem. Both are gobelin fabric and absolutely gorgeous!



Jane Marple Logoprint in pink and blue. My biggest weakness...



Jane Marple Winter rabbit OP and another Jane Marple OP that is currently sleeveless (I'm going to alter it a bit). We call it Sophie because it reminds me of Sophie from Howl's moving castle.



Jane Marple Tulip halterneck JSK in mint and Anniversary print in green.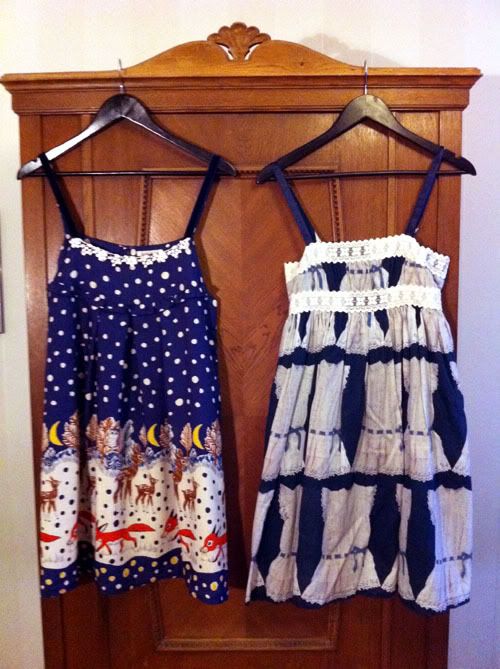 Emily temple cute Fox in forest and dress-print dress.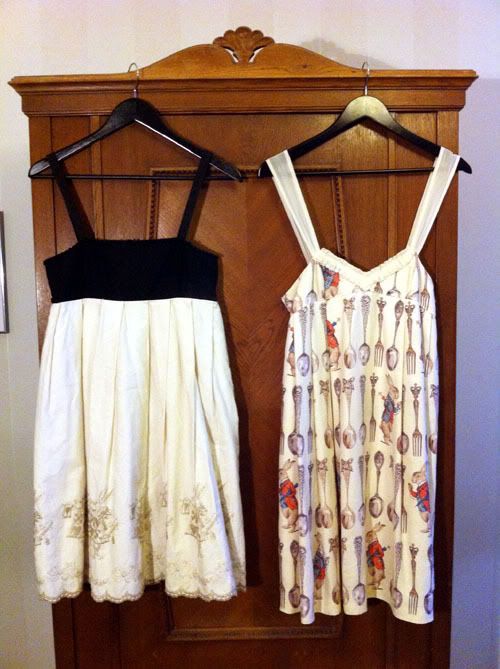 Emily temple cute Alice-bunny JSK and Spoon&fork.



Emily temple cute flocked Toyprint dress and MILK Swing note.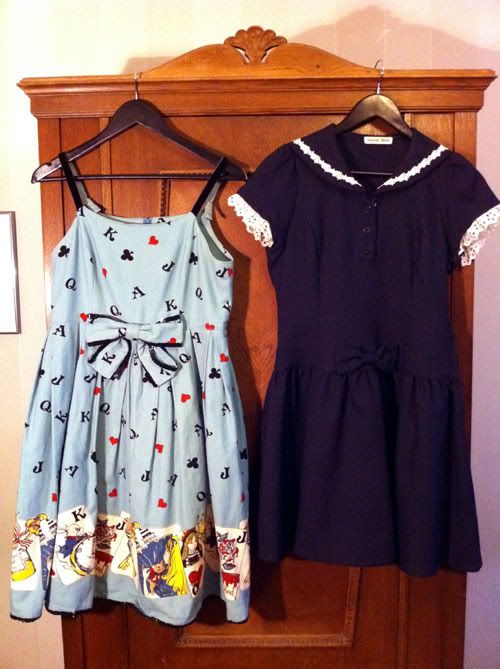 Emily temple cute Alice trump JSK and Innocent World Berlioz OP.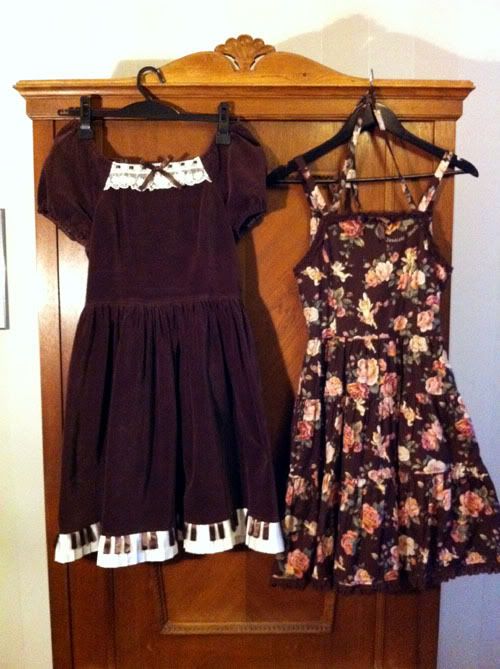 Innocent world Piano-OP and Florals&Cherub JSK.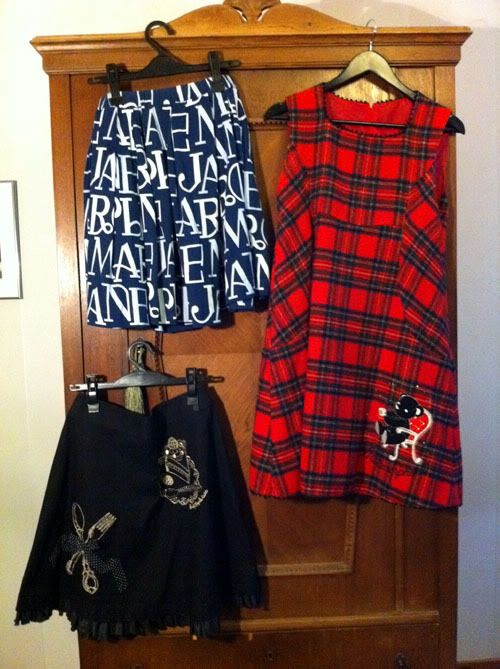 Jane Marple logo print skirt, Metamorphose cafe Teddy JSK which is one of my most worn dresses ever and Emily temple cute apron style skirt.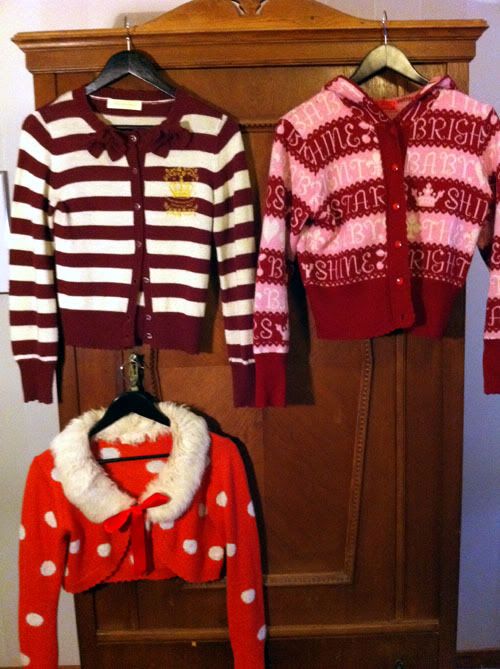 Moving on to cardigans! Metamorphose border stripe cardigan, Baby border hoodie, Emily temple cute bolero.



Mary Magdalene cardigan, Emily temple cute dusty pink bolero and Metamorphose gold glitter bolero.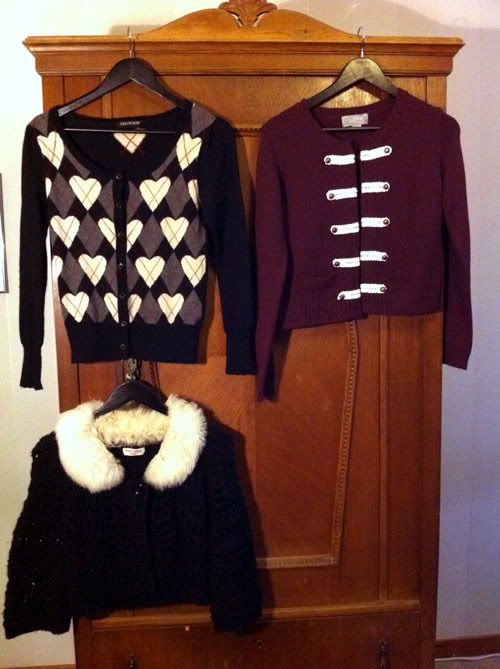 Jane Marple Heart argyle, offbrand, Emily temple cute thick knit bolero/jacket.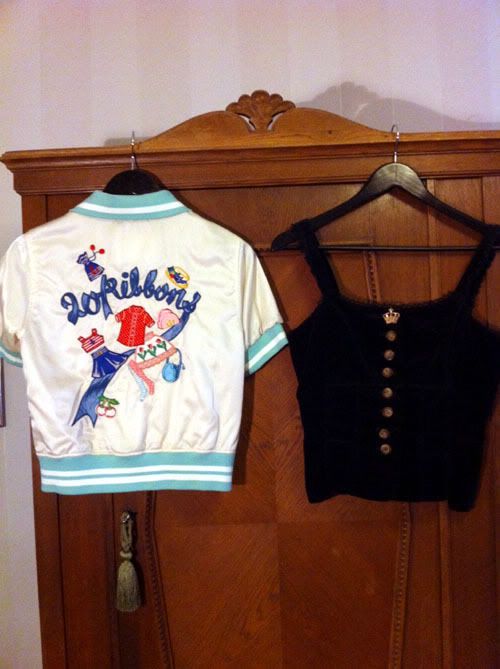 Jane Marple short jacket (the back with the delicious applique), Emily temple cute velvet bustier.



Emily temple cute big knit wool cardigan (I usually use this for layering in winter, so it's pretty beat up), Jane Marple short sleeve cardigan and Emily temple cute short sleeve.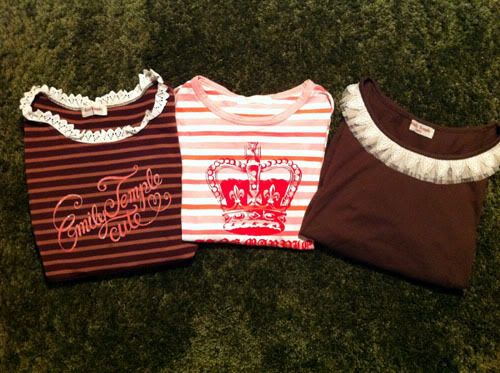 Emily temple cute striped cutsew, Jane Marple striped t-shirt, Emily temple cute cutsew.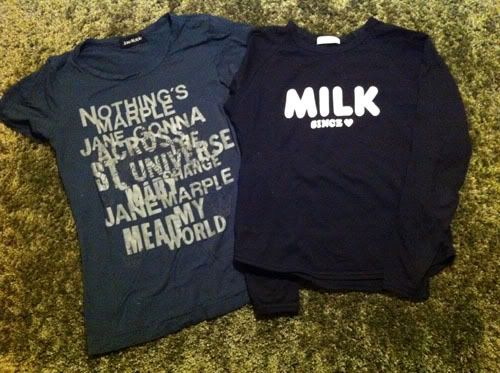 Jane Marple Across the universe t-shirt, MILK logo t-shirt.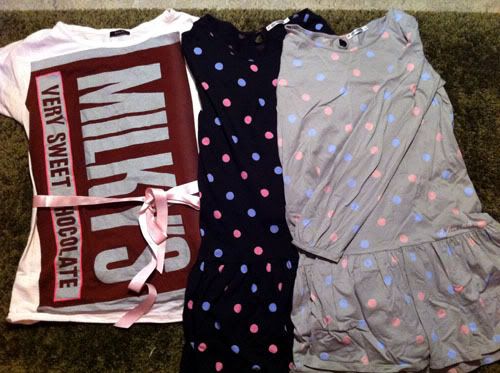 All MILK; over sized tee and Uniqlo collab tunics.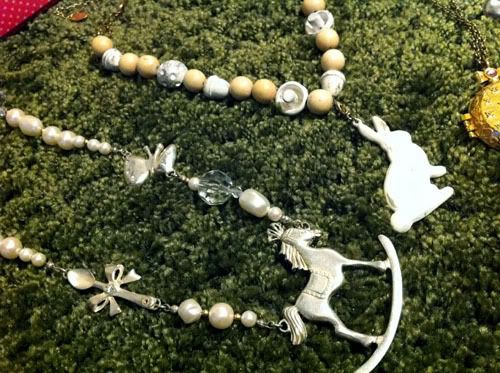 Some of my favourite jewelry. Sorry for the terrible images, you might have to squint a bit!
Emily temple cute rocking horse necklace, Jane Marple rabbit and acorns necklace.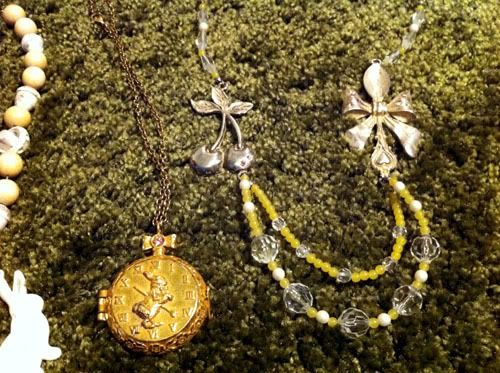 Both Emily temple cute.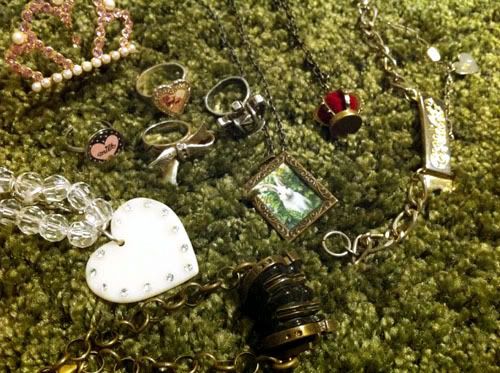 A big mix of MILK, IW, JM.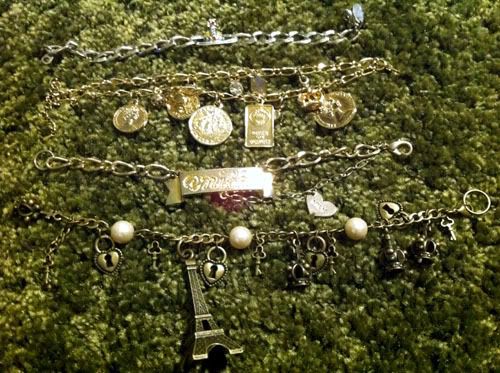 Bracelets. From top to bottom; Vivienne Westwood, Metamorphose, MILK and made by addictive_sugar.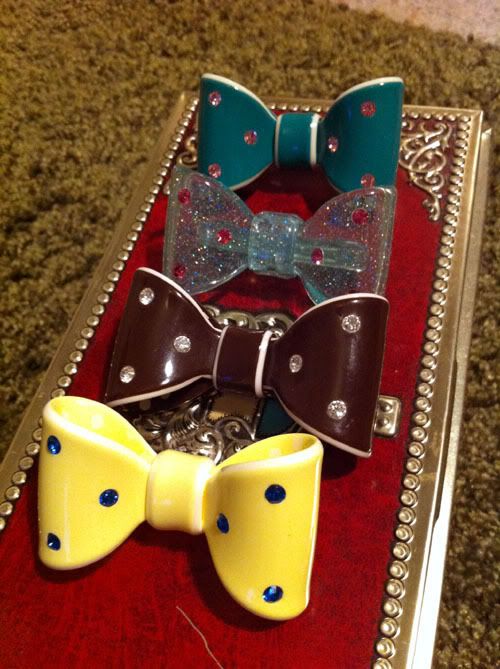 Emily temple cute plastic headbows.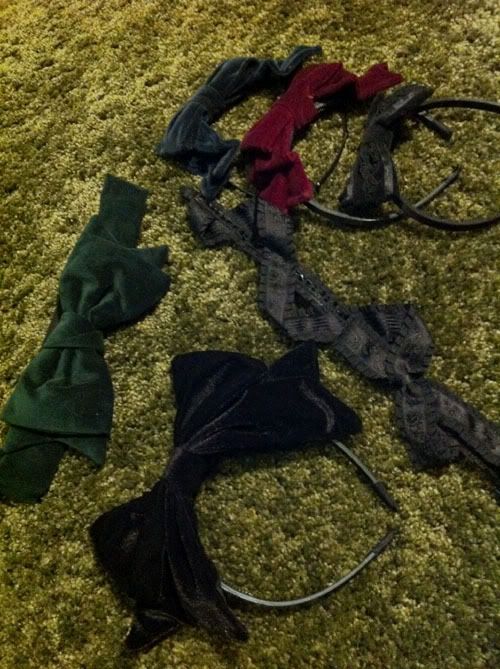 IW headbows furthest away, indie brand, closet child and Desert rose headband.



Bags! Innocent world Violin bag, Jane Marple tulips bag and my MILK heart bag.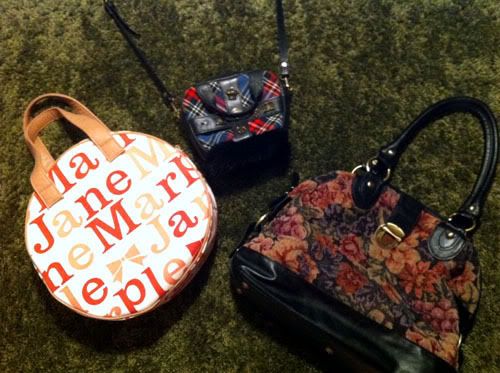 Jane Marple logoprint, Jane Marple tartan crown bag and an offbrand floral gobelin bag I use for schoolbooks or clothes.



Winter coats. Jane Marple and Mary Magdalene.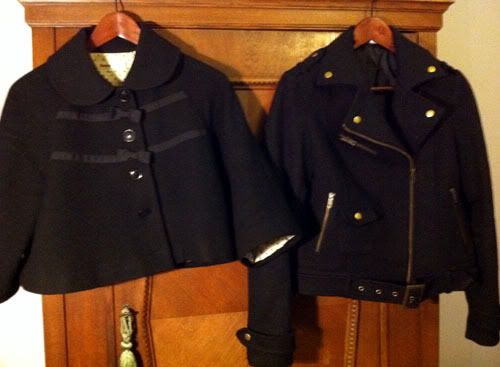 Innocent world cropped jacket and H&M biker jacket.


And that's it! I've left out shoes and scarves and hats because the sun set and all pictures turned out too blurry. If I feel ambitious I might add those tomorrow...
I hope you enjoyed looking! ♥