I ordered a set A Lucky Pack from Innocent World last month and it arrived on Christmas Eve. As the pack were estimated to arrive early January, it was to be a birthday present, but it arrived early and I couldn't resist opening it, lol. The contents of the pack were just my style, so I was very happy. Now with out further ado, here are the pictures of my Lucky Pack items.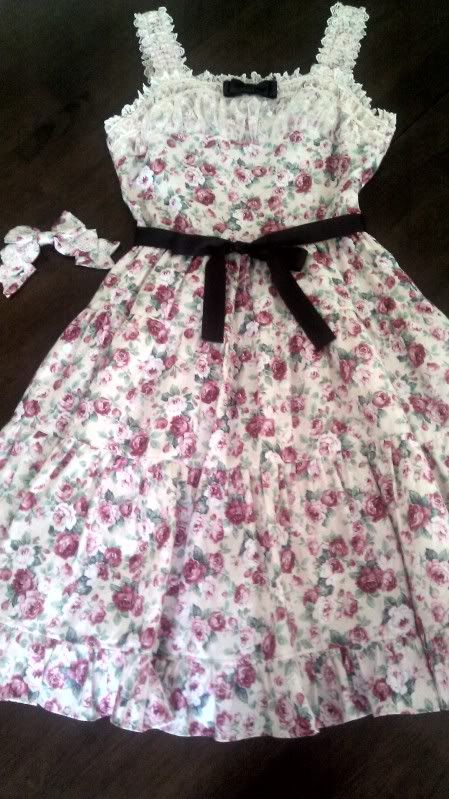 Floral JSK + Hair Bow
I don't know the actual name of this piece, and could not find any stock photos for it. I am not sure if this is a new piece created for the Lucky Pack, as Innocent World said they were trying to produce new dresses for the packs. Either way, I am in love with this dress, it is so lovely and the fit is perfect, I find it to be very flattering.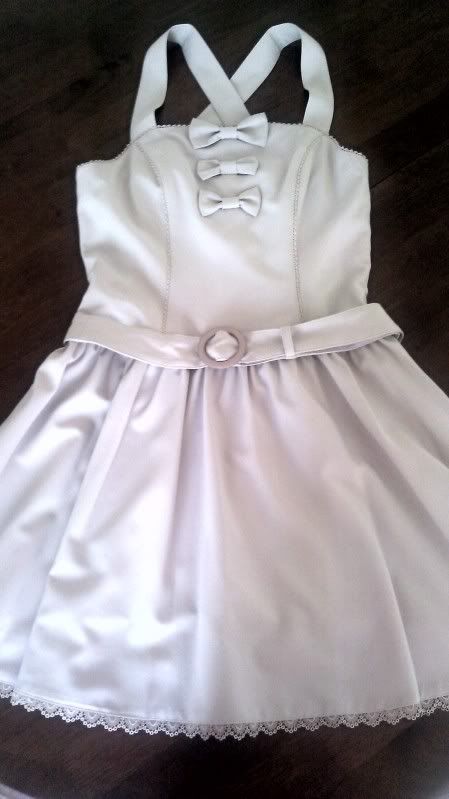 Estella JSK
I really love the design of this dress, it is so different from the typical jsk layout. This is my first piece in the Cafe au Lait colorway, and I just love. I will definitely be purchasing more items in this color in the future.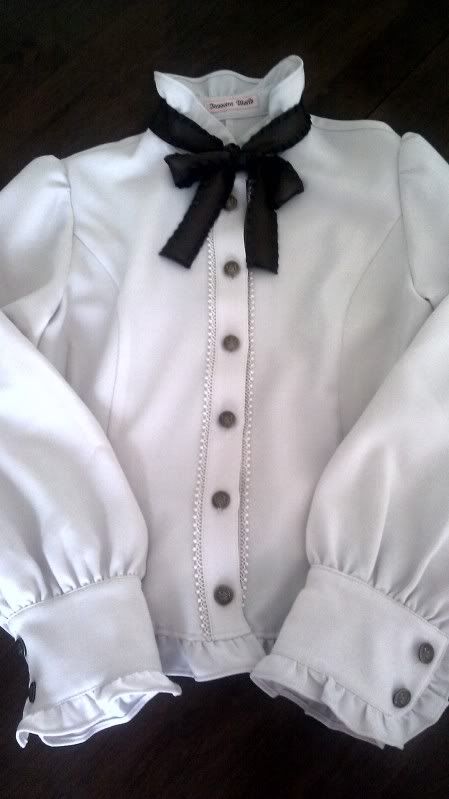 Standing Collar Blouse
I couldn't find a stock photo of this, so I don't know the actual name. This blouse is so beautiful. The fabric has such rich texture, and I love the metal buttons with the little royal crest on them. The blouse is this sort of ivory color, almost verging onto a light Cafe au Lait.




Ribbon Brooch Blouse
I have been needing a black blouse, and this one is just perfect. It is a great fit, and the lace and ribbon details are lovely.




Floral OTK Socks
I am not familiar with these socks, nor can I find any stock photo for them, but my guess is that they go with the floral jsk I got. This is my first pair of socks with a band of print going up the sides, as I usually go for solid color socks with embossing or knit patterns, but I love these socks.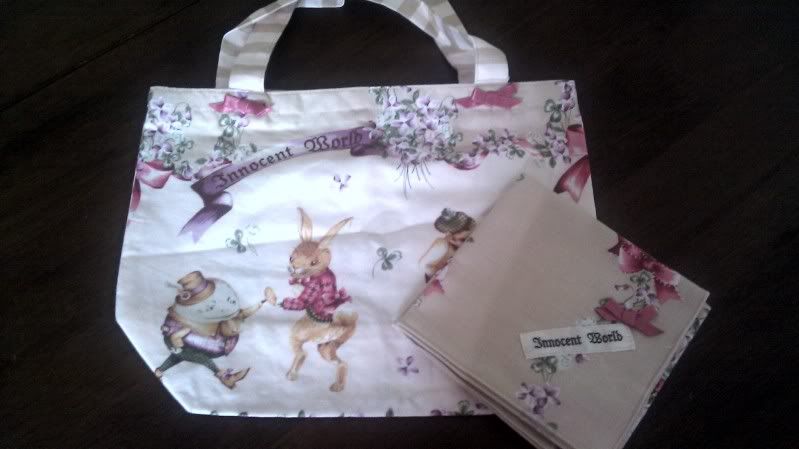 Viennese Waltz Lunch Set
I really loved the print for this series, in fact this is one of the few Alice in Wonderland prints I like, but I didn't care for the design for either of the jsk's. I really happy to have a piece with this print on it, but I do wonder how often I would actually use this.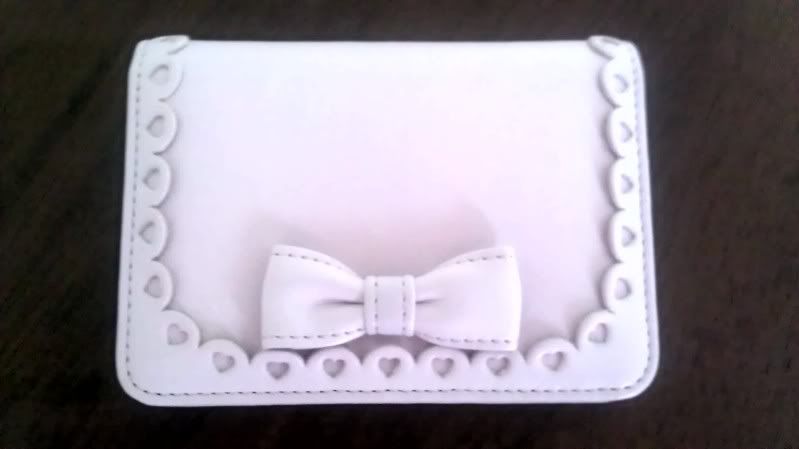 Picture Wallet
This cute little wallet is outfitted with photo sleeves and has an adorable black and white polka dot fabric lining. I really like this, but I don't see myself ever using it. It's a shame it's not a regular wallet, as I could really use on of those. So I may not be keeping this particular item.

Thank you for looking!