I bought a type A, large poof petticoat from
ririnhime
in
this post
.
At the time, it was on sale for £16 / $25 + £5.50 / $8.60 (S&H) = £21.50 / $33.60
Table of Contents:
1. Shipping and Packaging
a. Timeliness
b. Tidiness
c. Overall rating
2. Product
a. Expectations
b. Actuality
c. Overall rating
3. PICTURES!!!
1.
Shipping and Packaging:
a.
Timeliness:
5/5 The speed of the transaction was beyond quick! It was my first time ordering something from the UK, so I wasn't sure what to expect, shipping-wise, but time flew and bam! It was in the mail~ Since I only had two feedback at the time, she would only ship w/ tracking, but that would have costed a bit more, so I sent payment as a "gift" for regular airmail shipping, as stated in her guidelines. She finished my petticoat within two days after payment, and sent it the following business day. It took 9-10 business days to get here, which might be slow? for some, but I found it to be perfect timing. c:
b.
Tidiness:
5/5 The package arrived to me in tip-top shape. It was well-packaged. See photos below.
c. Overall rating: 5/5 It was a pleasant experience.
2.
Product:
a.
Expectation
: I had only heard good things about her petticoats, so I expected a good, sturdy, and quality petticoat for the price. I was actually going to purchase one from Classical Puppets, but the shipping from China to US put it over my price range, and it would have taken waaaay too much time (I have a concert to perform at in two weeks and I planned on wearing Lolita)... I'm very lucky to have stumbled upon ririnhime's sales post at the time! xD
b.
Actuality
: I have a Bodyline petticoat and some offbrand ones, and they pale in comparison to this one! It's SOOOOO poofy!!! My worn photos actually don't do it justice... it is actually much poofier-looking(sp?) in real life! When I first tried it on, I was beyond shocked. You know how some people have to stack two petticoats to get the right look? Well, this one has the perfect silhouette--I was pleasantly surprised! c: It's very well-made, all the seams were finished, and it looked very professional. I love it! See photos below~
c. Overall rating: 5/5 Better than expected. c:
3.
Pictures
:
Before and After. It has that perfect cupcake shape! At certain heights, it gives an elegant A-line shape. c:
In this case, the petti was sitting at my waist. I forgot to do side photos, but I can tell you that it gives that full, poofy shape ALL around.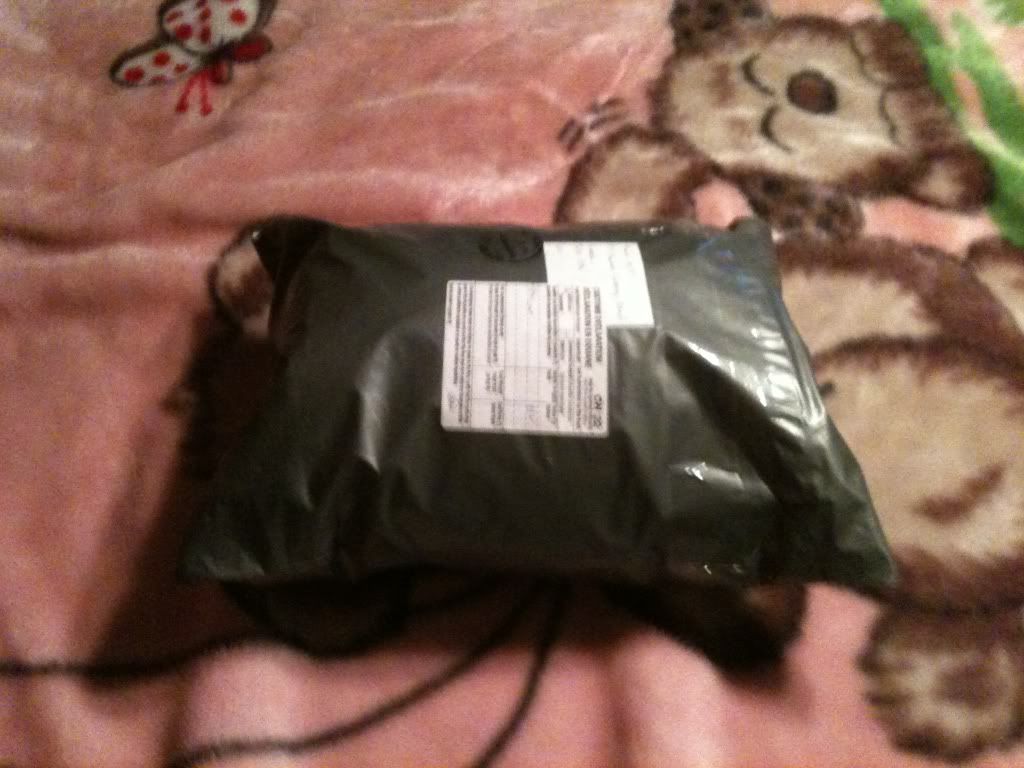 Package and the package inside the package.

I
t was so big, I had to turn it side ways! >u<;; (I have a twin-sized bed!)
To give you an idea of how big it was (the lighting in my room was terrible, so I went outside):
It's like, half my body, ahahaha. c: Here I am showing the lining. My other pettis don't have lining on the inside, so, when I wear them... I can feel the tulle/netting scratch along my knees, sometimes... It's not a nice feeling. :/
But, since this one does have lining, no more of that!! :D The netting is very stiff and feels like it'll hold up for a while!

T
he lining is certainly much softer than the netting, haha, but it's not quite cotton... rayon, polyester? (Not knowledgeable of fabrics at all...)
And that's the review! I hope you found this informative and enjoyable. If you have any questions, feel free to ask!