Did everyone have a nice Intl. Lolita Day yesterday?

We had a small meetup yesterday in Delray Beach, Fl for the SoFla lolis.



We had a picnic by the Christmas carousel :) I made Raspberry French Macarons (stil working on how to get the shape just right,) and Aimee made Pumpkin cookies, tea and chocolates of all kinds!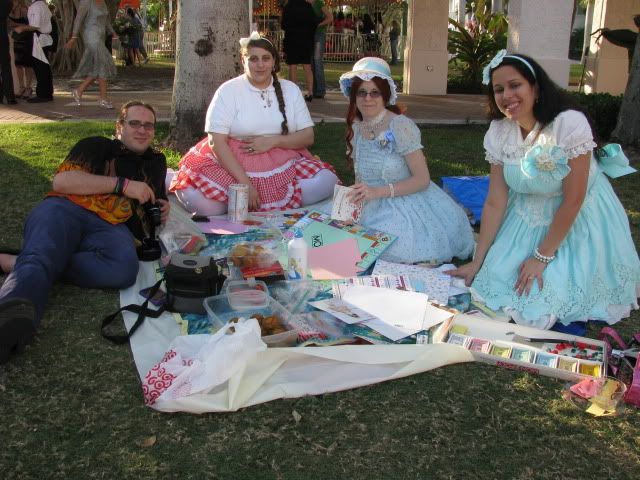 Also, remember when I posted here a long time ago about making a Loli-opoly board?
http://egl.livejournal.com/15673259.html

Well, I finally got around to making it, with the help of the other girls yesterday. It's not completely done, so at our next meetup, we'll hopefully have it finished by then so we can start playing it.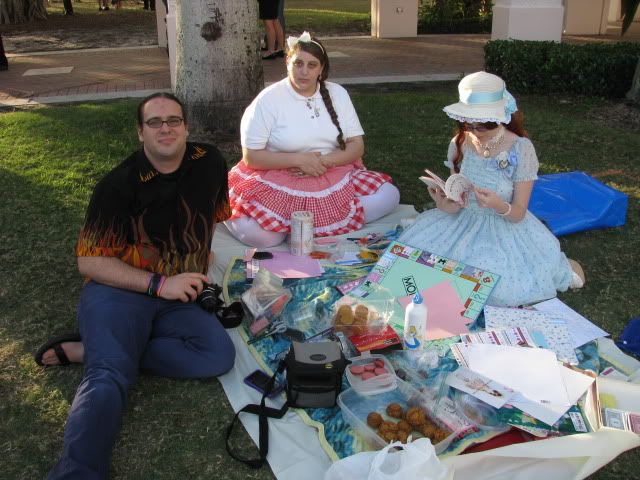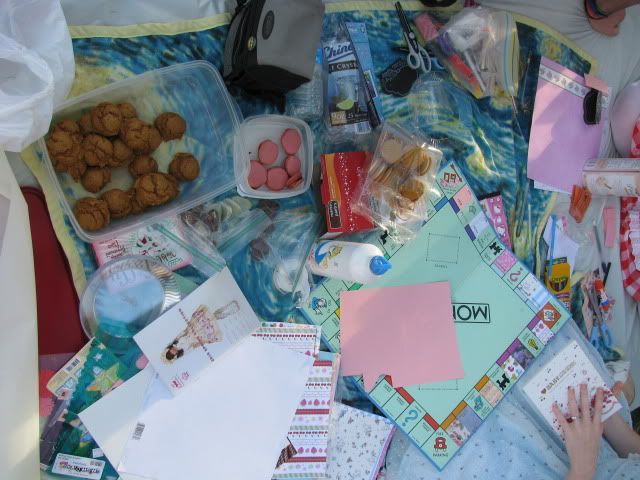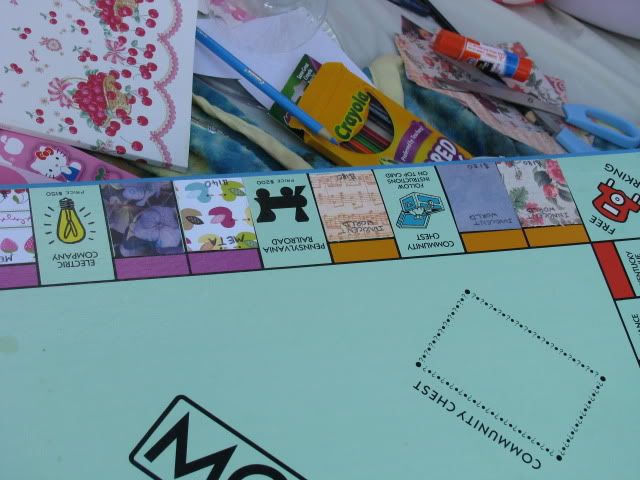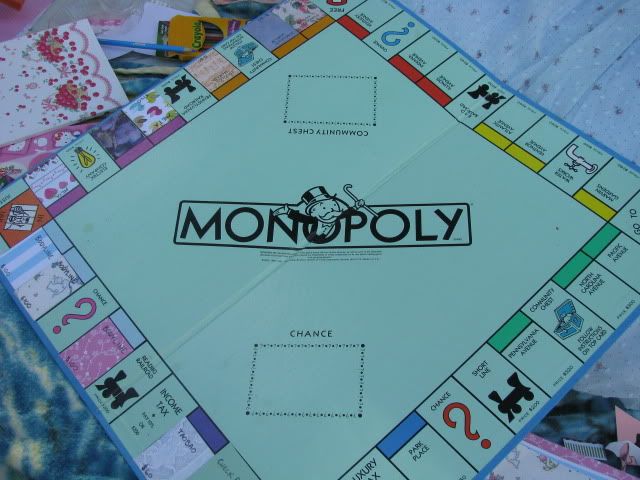 As you can see, we spent most of our picnic cutting the shops/brands and gluing prints on the board, as well as changing Community chest to "Check EGL" and Chance to "CGL." I forgot to take a picture of the cute Macaron charms Aimee so generously gave me to use as player tokens.

When it was close to getting dark for the evening, we packed up, but not before enjoying a carousel ride :)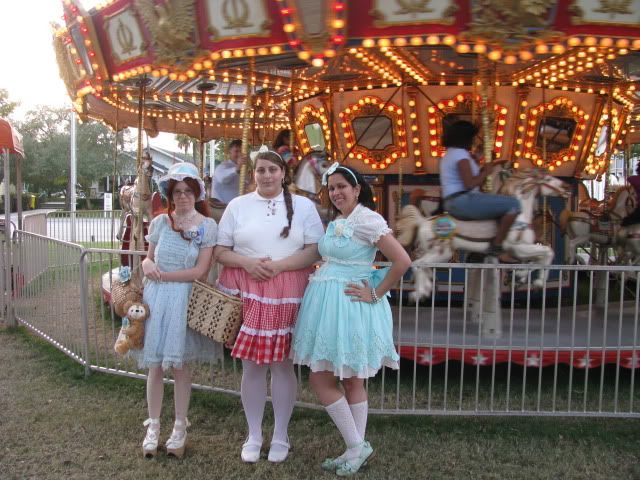 Aimee, Elyse and I (I don't know the other girl's LJ names.)

Elyse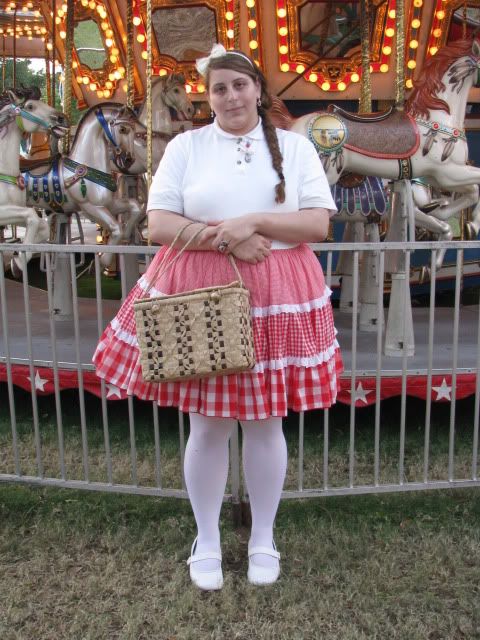 Aimee



Me, looking like a blimp since I'm 6 months pregnant!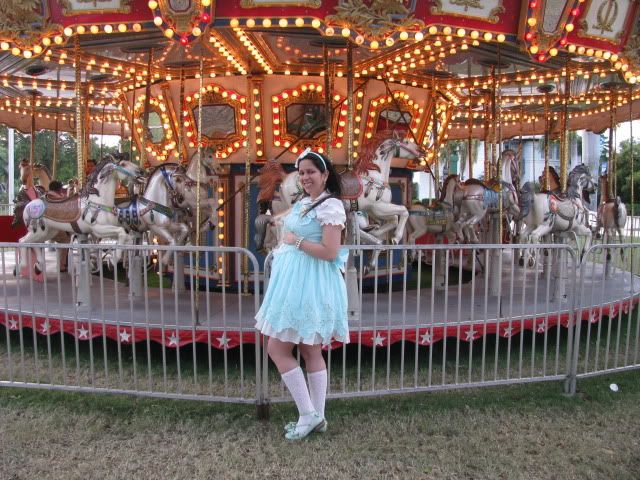 Elyse looking elegant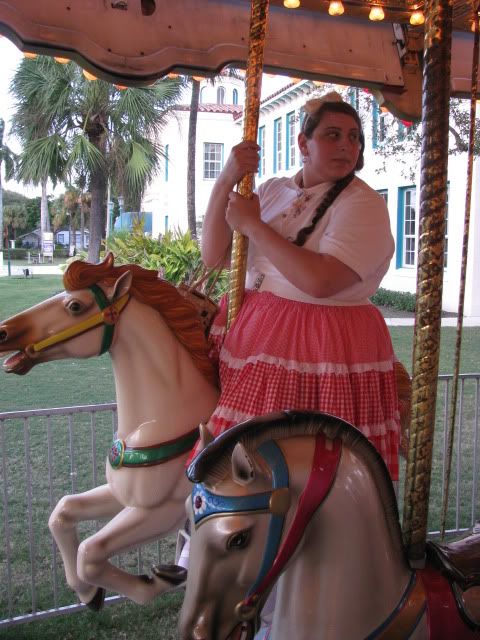 Aimee looking cute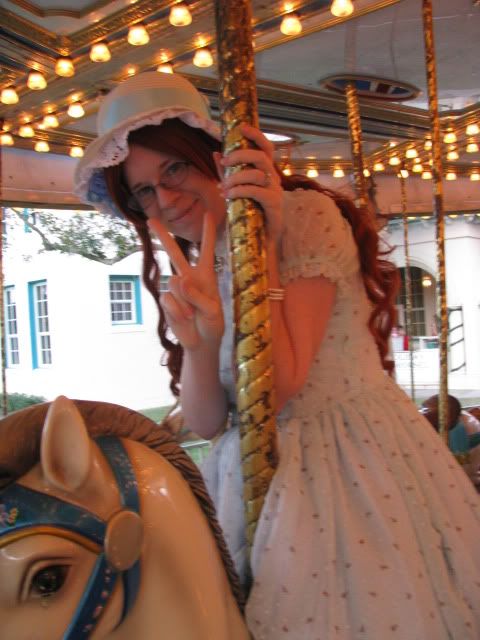 Lastly, self taken Derpy photos of myself on the Pony XD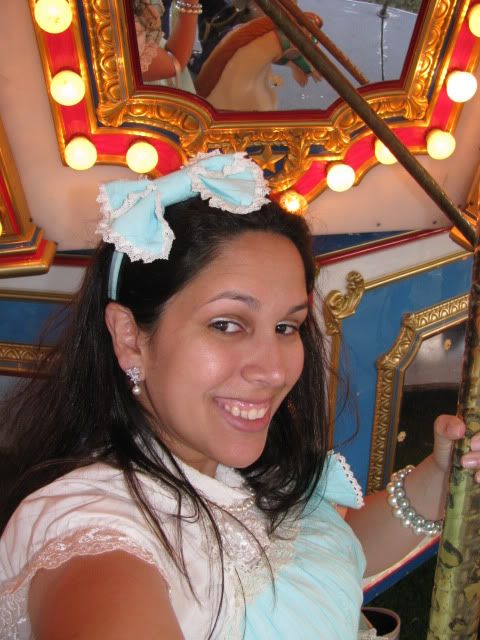 My outfit rundown:

Headbow, JSK: Kid's Yoyo (BtSSB Replica)
Blouse: Bodyline
Jewelry: Offbrand
Socks: Offbrand (Target)
Shoes: Secret Shop Tea Party (AP Replica)

Also, just a quick FYI: We are also having another meetup on Saturday, Dec. 10 at The Girls Strawberry U-Pick in Delray Beach from 12:30 to 3:30 PM. It's a Strawberry/produce U-Pick (duh!) with a strolling garden and gazebo, rescued farm animals, and an old fashioned Ice Cream and Candy Parlor. I know it might be a bit far for a few of you, but it should be fun! Best part is, it's a no bending/kneeling setting, so there is less of a concern about getting your frills dirty! Hope to see you there!
http://thegirlsstrawberryupick.com/