Sorry for making so many posts lately, but I'd thought to share the Black Friday sale that Lockshop has! In case anyone is interested :)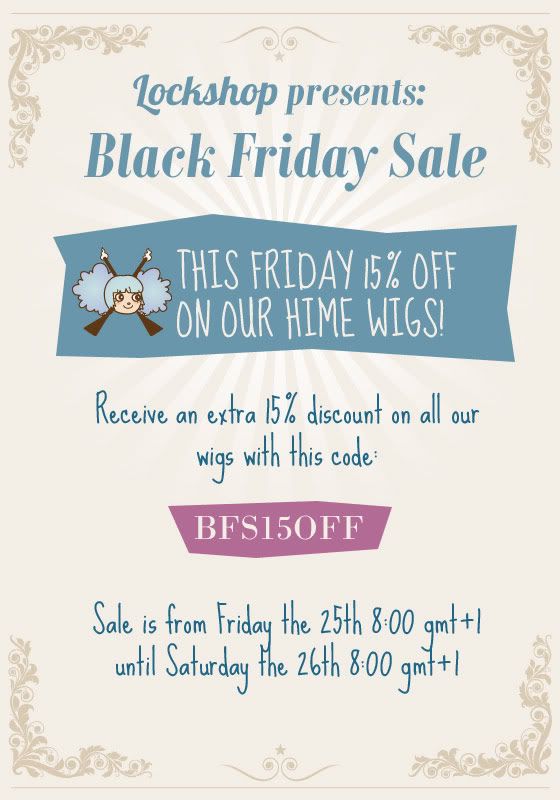 We have a Black Friday Sale! From friday the 25th at 8:00 am gmt+1 until saturday the 26th at 8:00 am gmt+1! Our Hime Gyaru wigs will have a 15% discount and with the code "BFS15OFF" you'll receive a extra 15% discount on your entire order! Don't miss it!

Go to the Lockshop Blog for more information about the sale!