I have thin, flat hair that will not curl unless I use a ton of pricy hair spray, and even so, It still falls out with in a hour. So my hair doesnt like to do anything. I cant even tease it and get it to stay. But this tutorial actually worked! It even stayed curled through a hot sweaty club and was still a little curly the next day when I woke up.
I actually used a different tutorial then the one im posting here, but for some reason the person made it private so I found a different one with the same technique to post here.


It was kinda a hassle to do this. I kept pulling hair that was already wrapped and it kinda turned in to a mess. It was really hard to get it to wrap tightly, I couldnt get it to wrap tight at all. But this was my first time attempting this. In the tutorial I watched, she said to wrap the dry hair and sleep on it and take it out the next morning, and for people with hair like mine to do this in the morning and have it in all day and night and take it out the next morning. But I did this around 1pm and took it out at 9pm same day, and it still worked. I also hair sprayed it while it was up and when I took it down.

The tutorial I watched said wrap the hair tight and with a smaller amount of hair for tight curls and the opposite if you was loose curls. You also should do this with your hair already dry. If it is wet it will frizz out.

This is when I had it up. I went out like this to bring my mom her purse at work she left at home, and people saw meet in my car and laughed XD. I would laugh too though. I think this would be a really cute hair style if it didnt look so messy (I had lots of trouble wrapping it)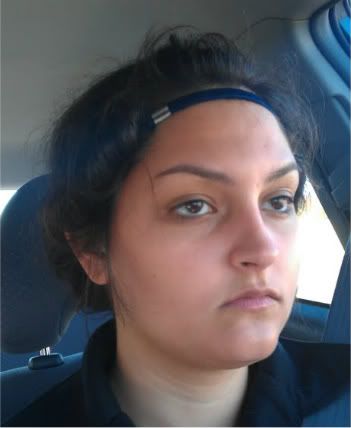 lol my face XD. I was kinda ticked about having to drive 30 mins away to give my mom her purse that she forgot and ended up missing my friends baby shower.

After I took it out: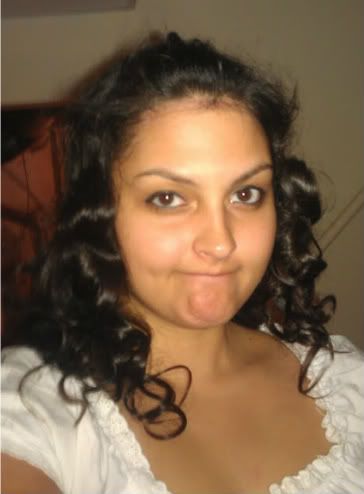 After I brushed it: The tutorial I watched said to brush it around your hand to help it curl.



The finished look: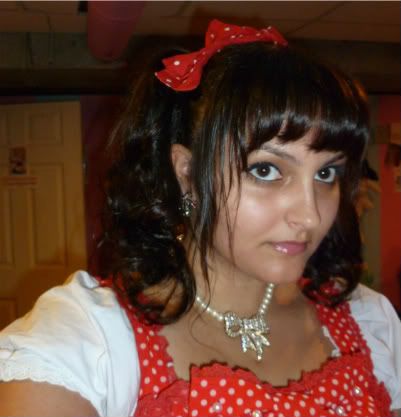 Over all:
I think this is kinda pain in the butt and I didnt get the tight curls I wanted to because I couldnt get it wrap tight. But it still worked really well. The next day my hair was still a little curly. Normally even with heat and hair spray it just doesnt work. I love this now because I use to have pink hair, so my hair is dead from all the bleaching and im trying to get it healthy again.

I hope you all enjoy this.:) and im sorry I cant post the video I watched. I feel it was a little more informative then this one.