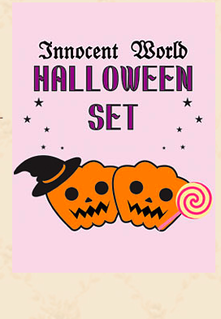 My Innocent World Lucky packs arrived in the mail on Friday, much to my surprise (since they emailed me on Tuesday saying that it had been shipped... talk about Express shipping! :O But even though I was shocked, I was SUPER happy, jumping up and down in my pajamas while the postman tried to get me to sign off the delivery LOL)

Anyways, this was my very first lucky pack (and purchase!) from Innocent World and as soon as I found out they were having a lucky pack (I literally checked the site every day so that I wouldn't miss it!) I ordered two lucky packs, one in Chocolate and the other in Beige Size Small (which sold out really fast.) I have quite a few dresses but as a beginner Lolita, I have no blouses whatsoever so I bought this lucky pack mainly for blouses (since IW has such lovely ones! <3) And man, I SO do NOT regret buying two, because they're both so gorgeous!! (makes me regret not buying another one in white. xD)

So, here is my huge box with my goodies in it (I was surprised that each lucky pack came with two pairs of socks each plus a headbow! It was so nice of them to have included that as a bonus! And the handwritten letter as well!)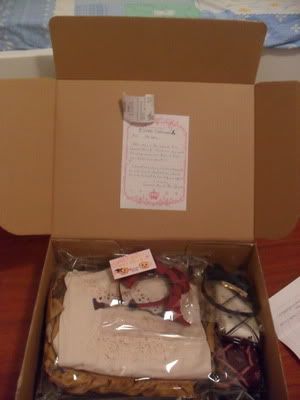 Here is the Beige blouse with a lovely jabot and detachable sleeves. I love it and found out that it matches with almost all of my classic dresses! (especially my Mary Magdalene JSK! <3) It's great for both summer and the fall: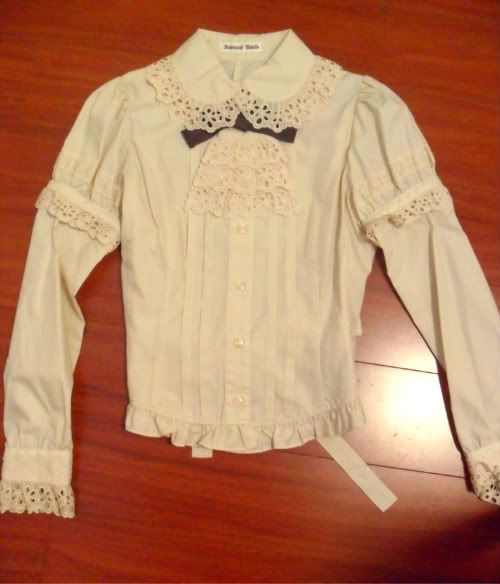 Here's a closer pic of the detachable jabot:




And my Chocolate blouse, which I had extreme high expectations for and was not disappointed at all with since it's beautiful beyond belief! (Especially the detachable bow! Oh goodness, I saw it and literally squealed with delight!)



Close up of the detachable bow:





Now for the dresses! I got this gorgeous Pomona JSK, which appears to have been made in 2009 in Marmalade x Chocolate color, with the beige LP (the material it's made from feels so divine!! but the cutting is a little odd on me.. it makes my bust area look pretty big.. xD) The top part has such a lovely design!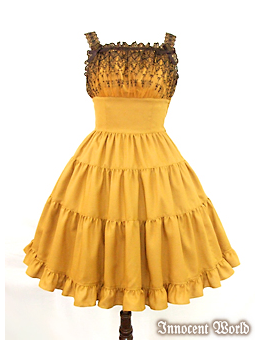 And the dress that
juniorsweet also got in her LPs, the Lupus JSK in Bordeaux that came with my chocolate blouse (it really flatters my waistline, which I absolutely love! And it's great for casual wear! ^^):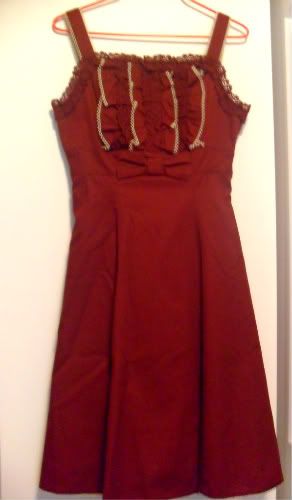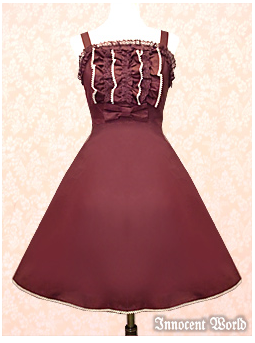 Black headbow:




The gorgeous bow + pearl hair pin that came with the black headbow (I love love love this!! It'll go great with all my classic dresses! <3 And I could wear it on a normal basis as well!):




Red headbow (I don't really like this one so I'll probably sell it... it sits a little funny on my head...):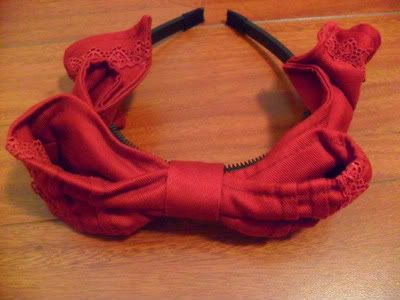 And four pairs of socks (I will most likely sell them though as I prefer wearing stockings over socks... I'm super short so they look weird on me.. -_____-;;;):




Overall, I was really quite happy with my LP and impressed with the shipping and service (they sent me an email about the delay in invoicing and the invoice that they included with the box with a detailed breakdown was really nice of them, although for others it might mean they'll have a bigger chance of getting hit by custom taxes...) and I'll definitely buy another LP (as well as dresses) from Innocent World again! :D