Hey ladies and gents! I usually don't write reviews, but I decided to put together this one since H.Naoto is definitely making more showing in the US with its new San Fran store and I assume there are others who are curious about their clothing (since most of their clothes are black, it's so hard to see the finer details and whatnot on comm_sales). Hopefully this will be handy to some who are looking into their stuff!


So after purchasing a beautiful little dress from the H.Naoto Sixth line at AWA, I decided to check their online store to find a bolero I could match with it, and found this little guy:


http://www.s-inc.ws/index.php?main_page=product_info&cPath=1_1041&products_id=44855


Considering a bolero from H.Naoto would cost 6000-9000 easily by itself, I thought it was a pretty sweet deal to get a JSK that comes along with it. However, the set was sold out on the international store, so I emailed the H.naoto staff at info@s-inc.ws to see if they could find a set for me in Japan. They got back to me within a week to let me know that they were able to secure a pack for me, and had it ready to ship by the week's end. I was able to pay through Paypal, which was quite nice. The shipping was done through EMS, and the charge was agreeable (at 2220 yen). The item was shipped out quick, though the staff did not provide me with a tracking number (I think if I had asked for one however, they would've given me one without a fuss).

annnd here comes the pictars.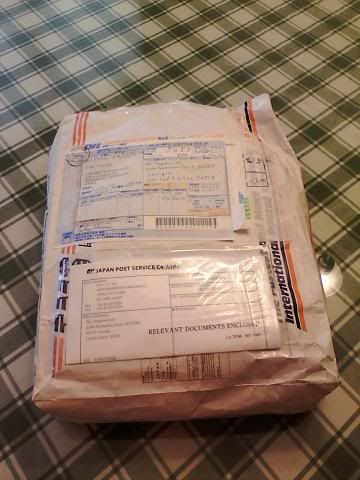 Regular EMS package, though considering meta uses its plastic bag to ship to me, I still consider this an upgrade
LOL.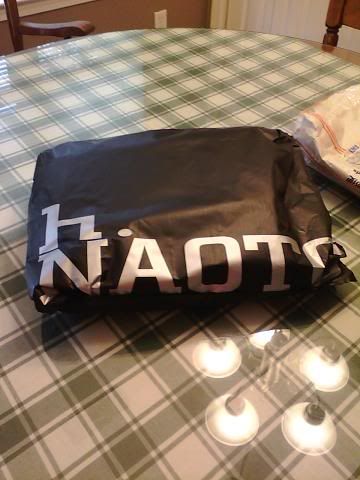 wrapped in the brand shopping bag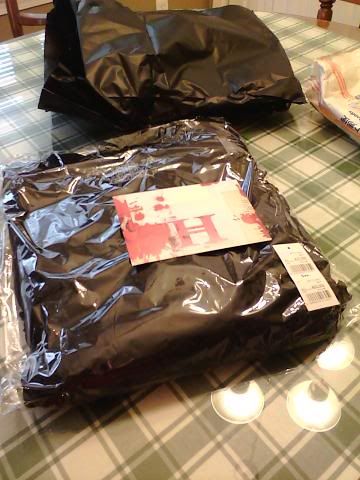 the naoto envelope had the invoice in it, annnd that's about it.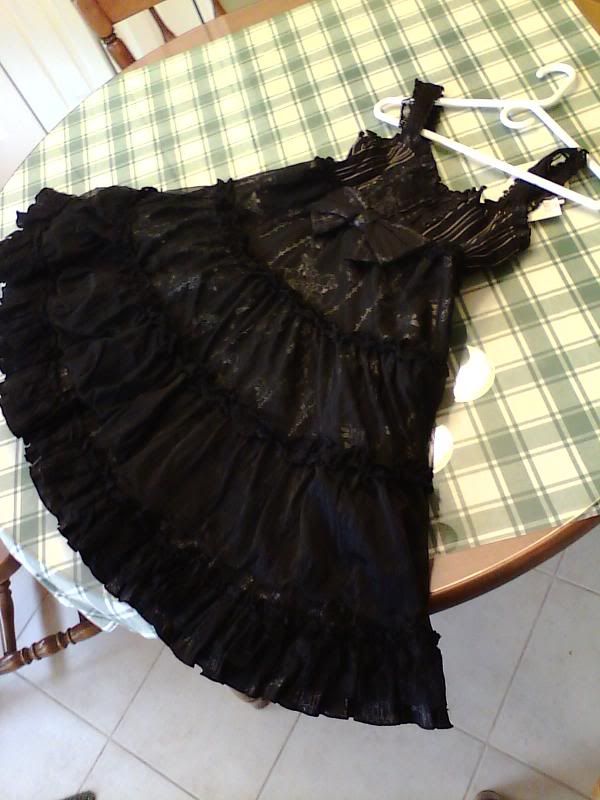 and the dress!! THE TABLE IS VERY CLEAN BTW, it's a rainy day so I couldn't get good lighting in the house other than the table : <. The details are quite nice, the fabric is printed with its own details with the sheer fabric layering over it. It's an empire cut with more details in the bust area consisting of laces and ribbons. The bow in the center however is not detachable (as most lolita brands would do). The length of the dress, though it looks short, was fine on me (but I'm also like.. 5'3" so maybe that's little unreliable :p ). However with this particular cut, I would not suggest it for girls who are better endowed haha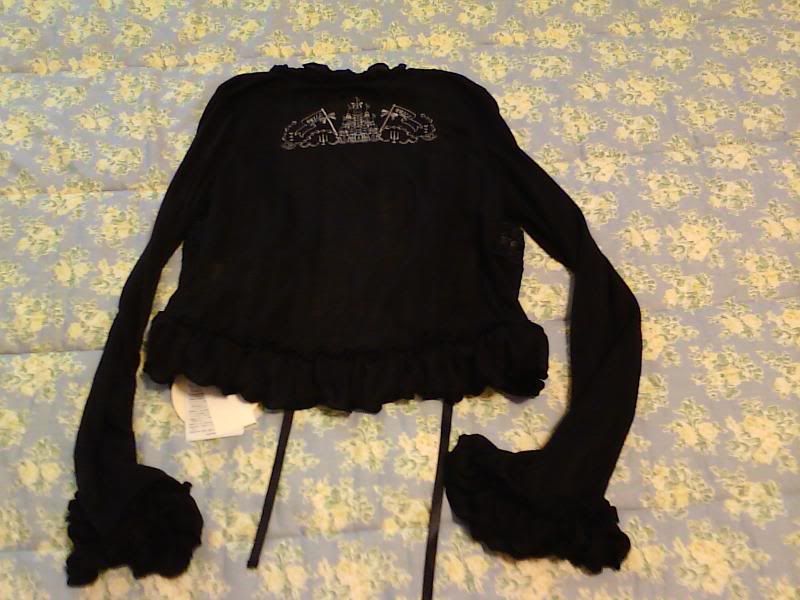 the bolero, it's made of a thin knit material, and has embroidery in the back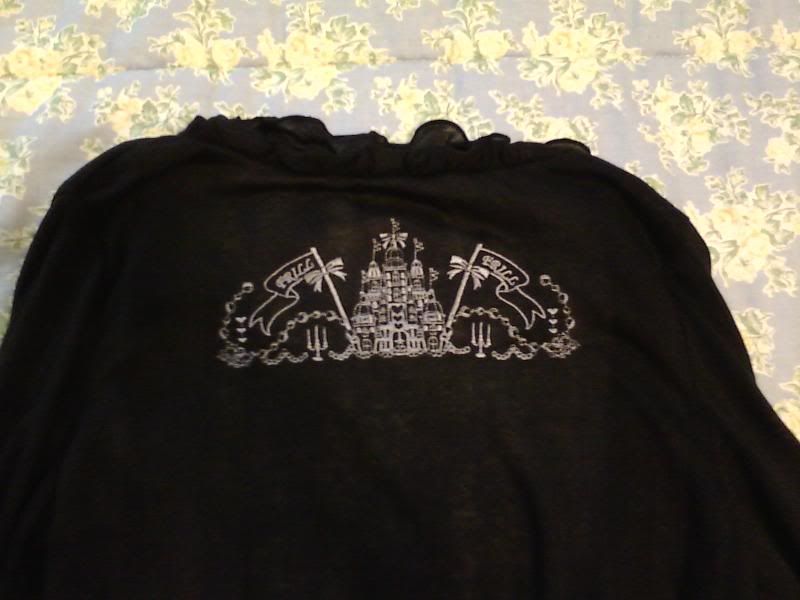 I've noticed that unlike major lolita lines, h.naoto uses embroidery quite often, which I love <33. Overall, I would say the quality of the item is good, on par with other major lolita brands. Since I don't usually purchase H.naoto, I am not sure if this dress is one of their "Lucky Pack" quality dress or whatnot, but I am satisfied with it.

The staff service was great as well! Their English was not perfect, but it was enough to have a cordial and thorough transaction. I would not hesitate in using the worldshop again (Though the new US online store opened here!! Sooo much wants D : Http://store.hnaoto.us/page/home)

SO OVERALL GRADE:

Item quality: 5/5 (again, with H.Naoto I think you really need to see it in person to appreciate its quality, and I strongly suggest that you stop by their booths if they are at a local con of yours!)

Shipping: 4.5/5 (.5 docked for not providing the tracking code, but again, if I had asked I don't think they would've not given me one)

customer service: 5.5/5!! (Considering the item was soldout, I thought it was really awesome of them to track a pack down for me :DDD)

If any of you guys have any questions, please let me know and I'll be happy to answer! I apologize for the crappy pictures though, I have a camera phone and it just cannot catch the beautiful details in this dress (a problem I think with most H.naoto stuff...since it's all black you can't really take a picture of it without a good camera to really grasp on the finer details)
PS. to those interested, here's more picture of the dress I bought in-person at the AWA booth for more quality reference to H.Naoto stuff. Again same with the dress above, beautiful craftsmanship / fabric print and perfect for not-so-OTT wear! I love it to pieces :D.