Hello :)

Since October is the official month for raising awareness of breast cancer, I have designed a fabric print dedicated to the Breast Cancer foundation.

It is openly sale to all through Spoonflower.com.
All the commission I earned will be fully donated to The Canadian Breast Cancer Foundation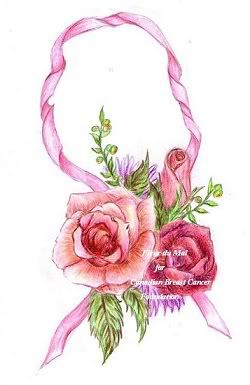 I have always wanted to do something beneficial to the mainstream community and the lolita community. Seeing some of us are into all those beautiful classical prints released by expensive Japanese brands, I have an urge to come up with a pretty classical floral fabric that we can use it for our own design. In addition to raising awareness of breast cancer and money for research of the cure, I also hope to creativity in this community

A little bit about this design
This is a classical floral boarder print. I recreated the logo of The Breast Cancer Foundation with decorative rose bouquets. All the roses and ribbons are hand drawn and carefully colored with pencil crayons.
The logo is then enclosed by pink ribbons and a strand of rose/floral garland. On top of the pink ribbon, there are also small breast cancer foundation logo ribbons along with the scattered roses above the floral logos.

This is how the border look like:



The background of this print is a graduation from pink(top) to light beige/yellow(bottom)


I have ordered some to sew a sample of it. Since I am an amateur in sewing, I am still in the process of sewing.
But here is the design I came up with




It is a high waist JSK with shirring at the back (which I am currently fighting with the shirrings! ;_;)

Details of the border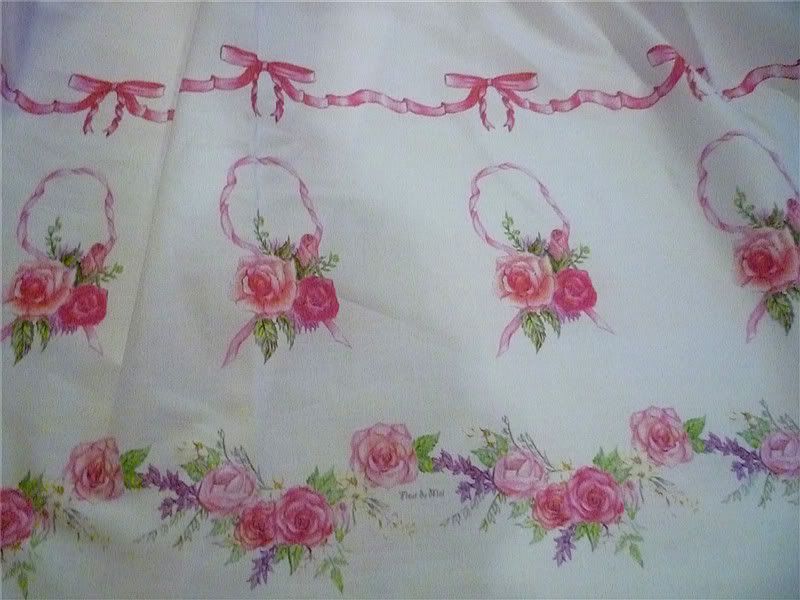 There is a very tiny "Fleur du Mal" logo within the garland. It is very tiny, and you can only see it up close





This is the ribbon border that can be used if you are making a JSK or OP.
I think it is kind of cute to have ribbons up there :)


So this is what I have for now. If you have any questions about the fabric, please leave your comment here.
I can't wait to see new designs with this fabric! :D

Lastly. For purchases, please visit
http://www.spoonflower.com/profiles/tamielove


Thank you for looking!