So I bought a pair of brown lolita shoes from a seller on ebay last month. The shoes are Montreal brand and I'm assuming they are made in China.

I'm actually in the process of returning these shoes for a full refund because of the condition they arrived in. I just wanted to post this as a review in case anyone else has had bad experiences with them. For all I know, this pair could be a dud.

I wasn't expecting fabulous quality shoes, but certainly better than what I got. These pictures were taken without wearing them when they were just out of the box.




Okay, so this is the picture the listing came with. Note that the leather looks like smooth costume leather.

Admittedly, I bought the shoes in a different color, but why should that mean the leather is different?



You might not be able to tell from this image, but the leather used on the shoes is textured with wrinkles. It's not an attractive look.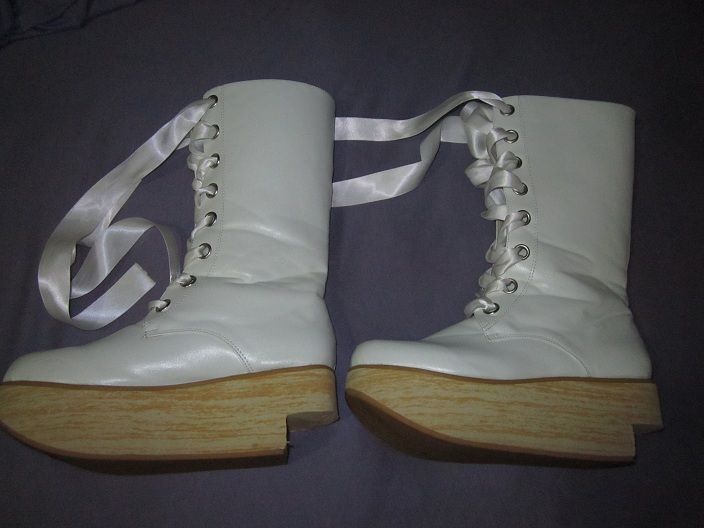 Here you can see the texture, as well as a section where the leather does not meet the sole.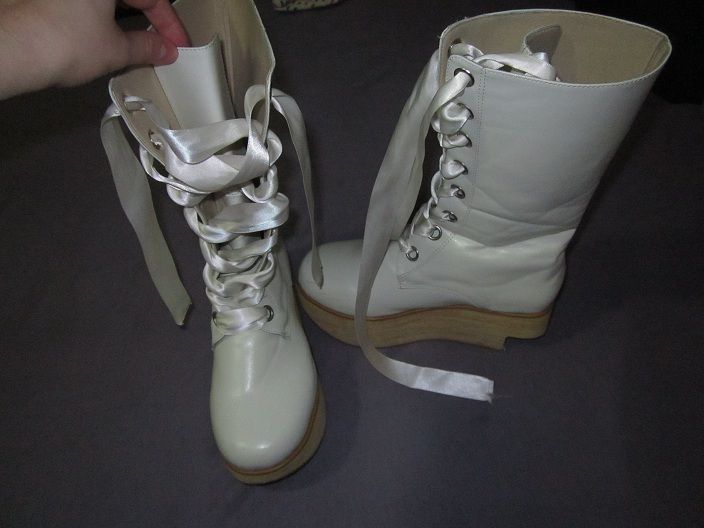 On the other shoe, there is a lovely glue smear.




Sorry it's unfocused, but this is a picture of the lining of the shoe sticking out above the outer leather.




The saddest part by far. The "leather" was peeling off of the straps simply from being buckled once before mailing.
So the rating is 2/5. They did fit my feet well when I tried one on ONCE. They weren't falling apart particularly, but the "leather" used was extremely low quality. I expect to scuff my lolita shoes to hell after wearing them a few times, but I don't expect them to already be losing leather before I've even tried them on. It was a lot of little problems that made me say "I'm returning this for a full refund." The seller is very nice about the refund process though.

I've bought much nicer shoes for $25. These were $60 including shipping and NOT worth it.
So if anyone knows of another pair of brown lolita shoes that comes in US 6.5 or Japan 23, please link me!