Hello there! At about last month, me and my friend
tragic_vanity did a Kodona/Lolita shoot. We never quite had the time to put them up until now, and since September's theme is boystyle, I'd say were right on time! :)
So without further ado, I'm happy to present you with "Tanzy in Wonderland"!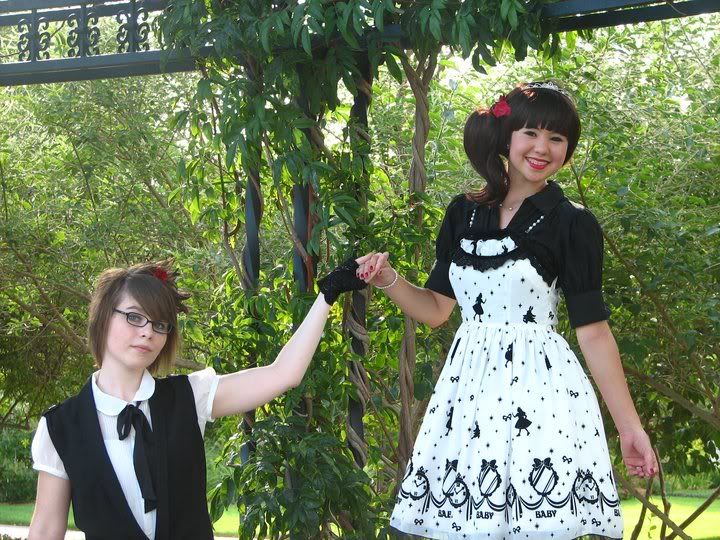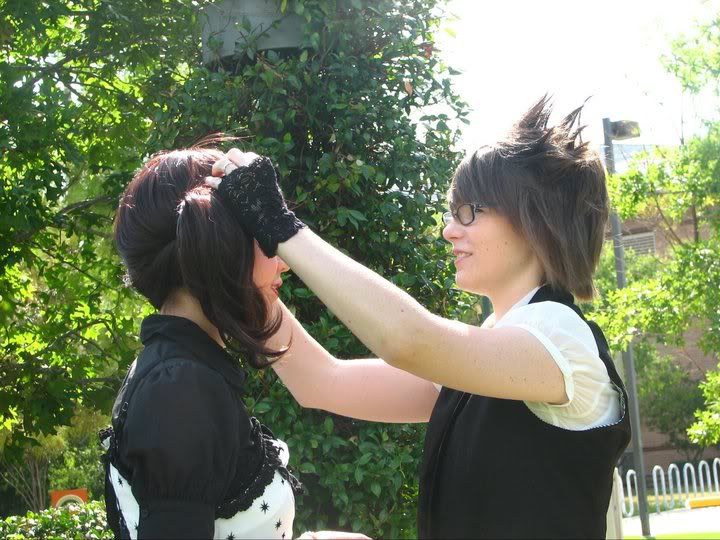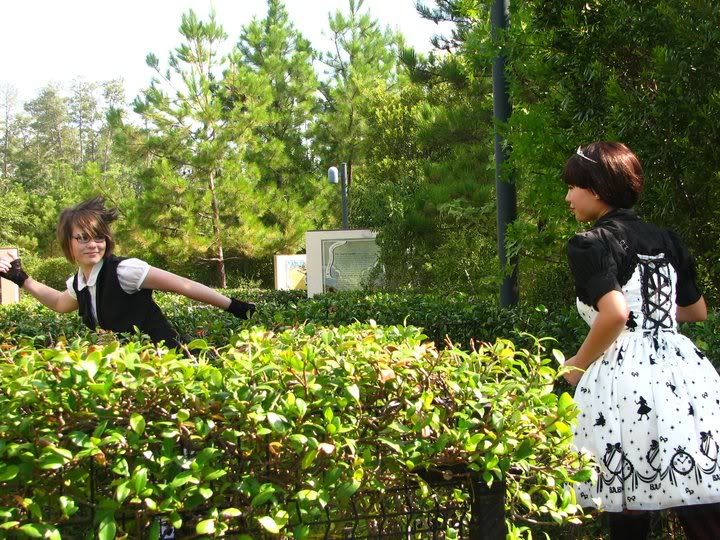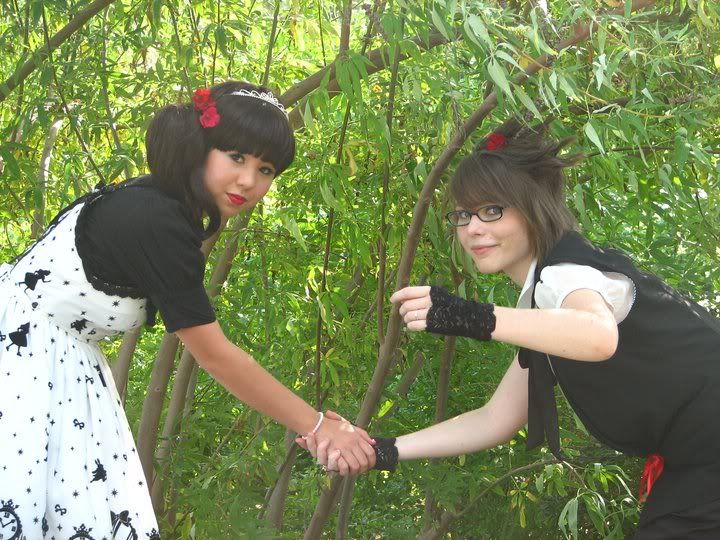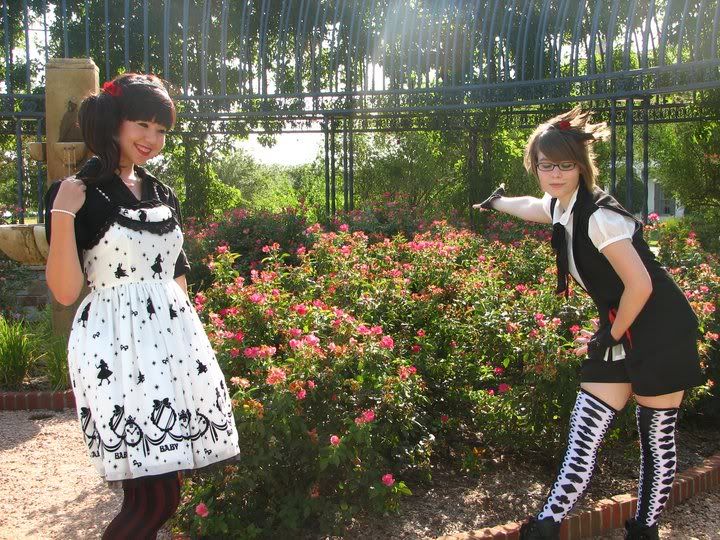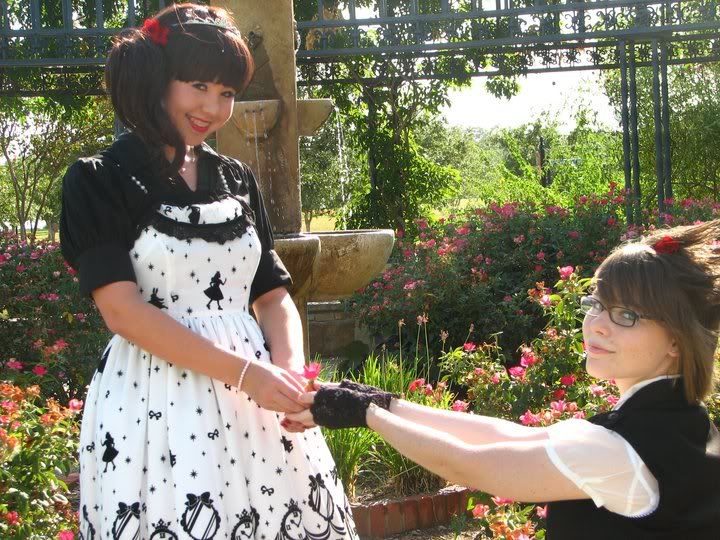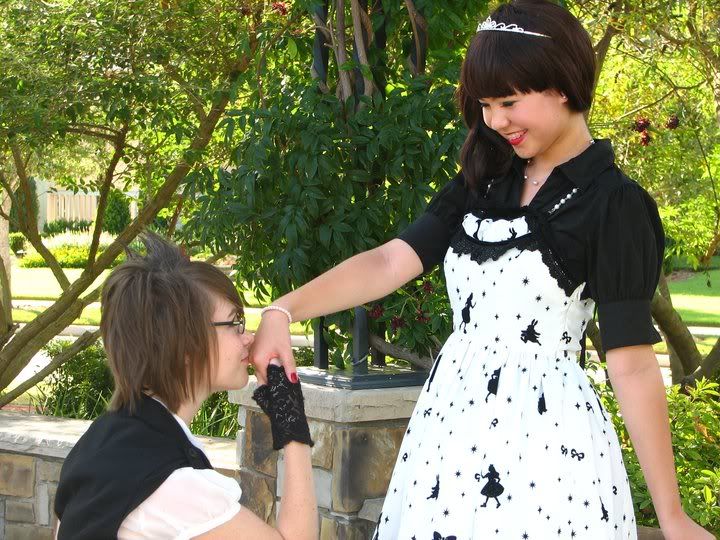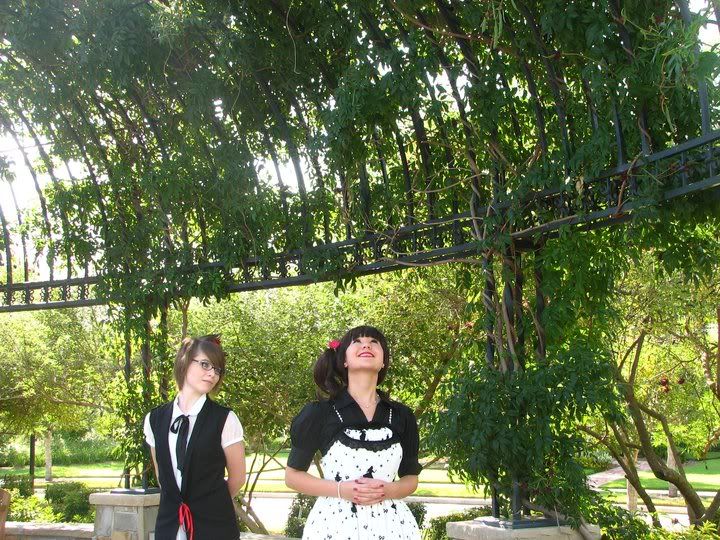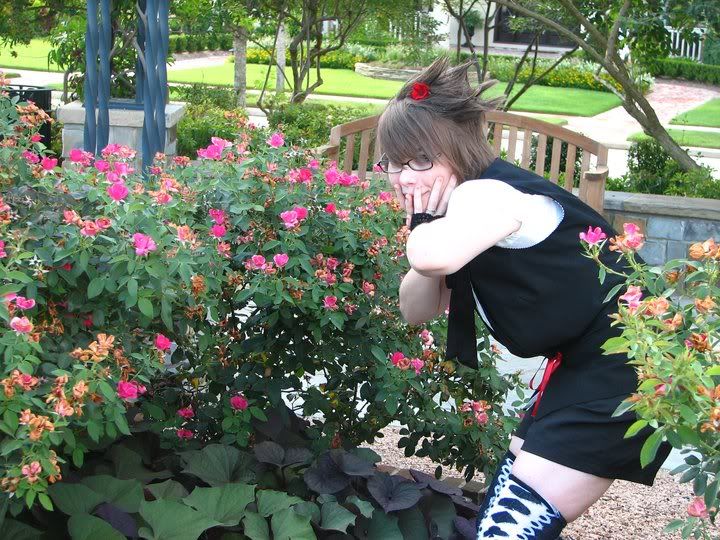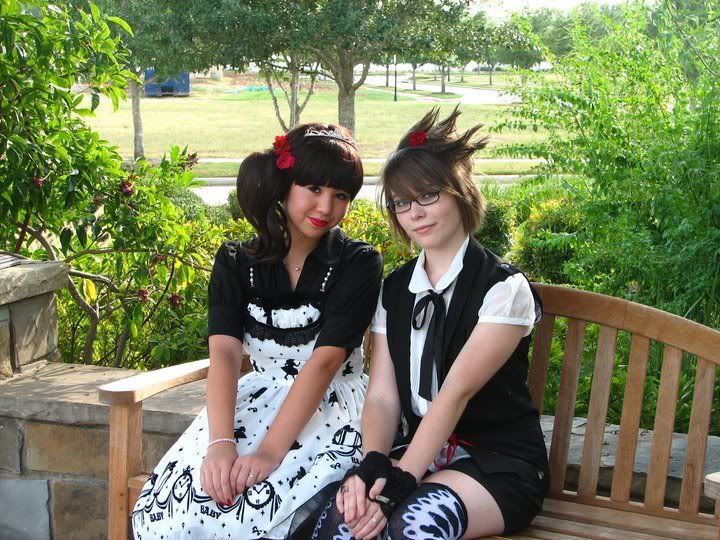 And a few behind the scenes: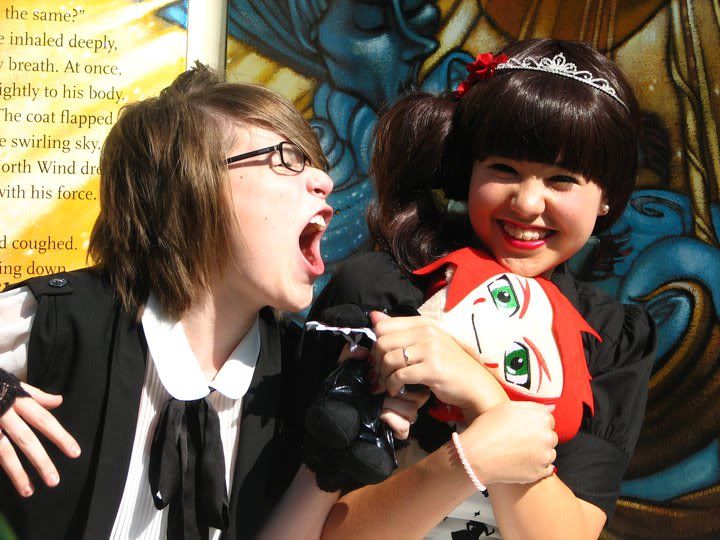 And the end!
I hoped you liked them!
The JSK I'm wearing is Baby's Alice and the Looking Glass of Time, and everything else (on me and her both) is offbrand.
Feel free to comment!
Thank you:)