So I was trying to find a good wig to buy recently, and I was lucky enough to get a suggestion from a girl here that Arda wigs were pretty awesome. I was at Dragon*con this weekend and they had a booth there. I bought one of their wigs, the style is called Mugatu and the color is lavender and blonde blended.
I picked the one I did because I saw it on display and fell in love with it. It really is a fabulous wig. I wasn't worried about the color being off, or it having any defects, because I got to see it in the shop.
So, I originally made a video of me opening up the bag for the first time. But my webcam decided to completely freakout during that time and you don't get to have it now. Sorry. I know I could have faked re-opening the bag, but it didn't feel genuine. I also made one afterwards with the wig on, but it messed up as well. Me and my webcam need to have a talk... Regardless, have some pictures!
This is how I recieved the wig. It came in a cute little baggy that I carried around like a baby for an hour. It was actually really heavy.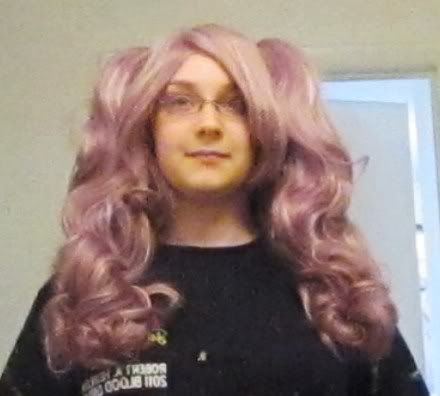 Glasses and jammies with no makeup is not a good look for me. Regardless, here is a shot from the front of my wig. This is with ABSOLUTELY NO STYLING, it just came right out of the bag looking this fabulous.
And here it is from the side.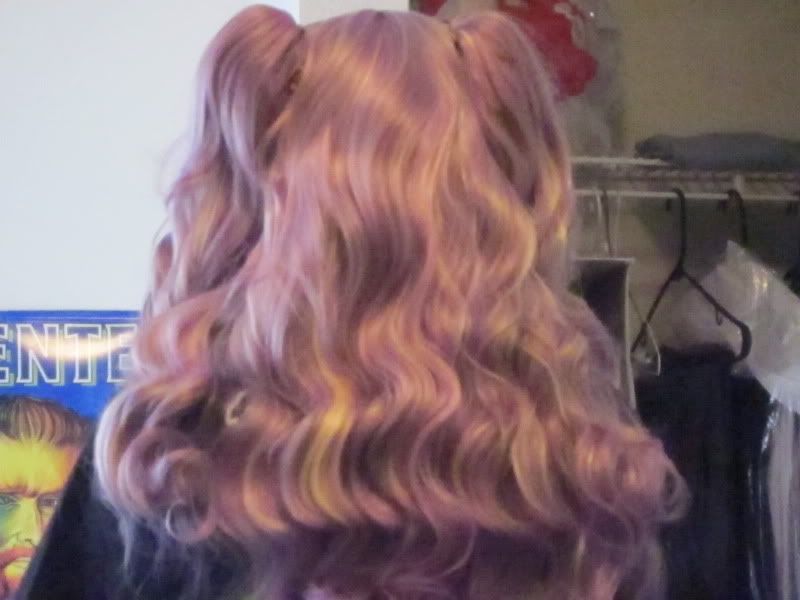 Aaaand the back.

So I love everything about my wig. It's silky and looks great without any styling. The colors are fantastic, and the adjusable cap fits my head perfectly. The people at Arda gave me great service and it was well worth the money ($60). I now have the full, curly, fabulous wig I've always wanted. I give it a rating of 10/10.


So while I love the wig, I have some suggestions for Arda. I think their company could be doing so many things to get more lolita customers.

1. Firstly, they only have three curly-long lolita styles, which are very much in right now. I'd love it if they had more lolita selection.





2. They do not have any lolita wigs in natural colors. They only have two toned wigs and blended wigs.

3. I think that their business is hurt most by the fact that they don't have pictures of all of the wig color choices on the site. For example, the mugatu color they use to display the wig is white and blue. I never would have picked this wig from those color choices. There's just no way to know what you're going to get, color wise, without seeing it. I wish they'd take pictures of all of their wig colors.