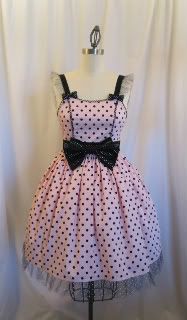 Little Macaron is having a fall sale~! Please use the coupon code "LuffyStrawHat" to get 20% off your total purchase! Sale will last till the 23rd.

Also~! Just wanted to announce that reservations for my fall collection "Pretty in Dots" will open this Sunday at 9pm EST. Spots are very limited and the reservations period will end on the 7th at 9pm EST. Please check out my blog and etsy shop for more updates!

Thanks for looking~!