I bought a copy of Gosurori #4 years and years ago. I have lost the book, but I did manage to come across the pattern sheet included with the book today. I want to try to sew one of the dresses in the book but since the book is missing I don't know how much material is needed or how to sew it together using the included pattern...

If anyone has the book on hand, I am looking for the materials list for design #14, the school themed tartan JSK (English or Japanese okay). If you could also take a photo or make scans of the detailed instructions I would also really appreciate it. m(_ _)m

Photo of the dress in question under cut: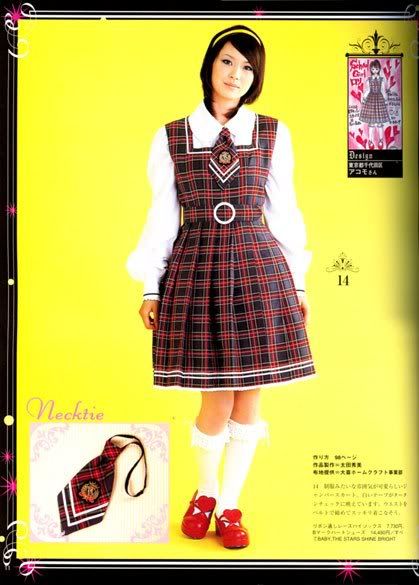 Someone has kindly provided the photos for instructions under the cut. :-) Thank you to both EGL members who helped me out. >_</ Thank you for your help!