Hi EGL! I just bought a Mary Magdalene JSK off Y!J with a missing bottom ruffle, and I'm trying to figure out what to do to it.

So here is what the dress is supposed to look like:


And here is my version of it: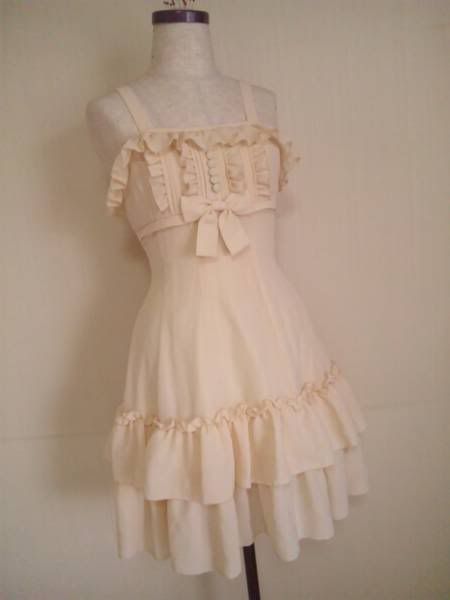 It's unusually flattering, so I'd really like to keep it--trouble is, it is a little bit short (just above knee length) without that third ruffle on the skirt. I'm thinking of making another ruffle, but I'm scared it would be hard to match. Would a contrasting ruffle (I'm not sure what color!) work, or should I just leave it as is?

Thank you for your help!