Here's what I got in my Juliette et Justine spring and summer luckypack, size 2.


It's not my first time ordering from Juliette et Justine, but it's my first lucky pack from them.

That gigantic ecobag just before I opened it :




La robe de mademoiselle, original price 32550 Yen:



The first thing I saw, I was very happy. It's my favorite thing from the luckypack. It's kind of hard to put on alone!

Dentelle antique robe, original price 33600 Yen :



Dentelle antique jupe, original price 24150 Yen :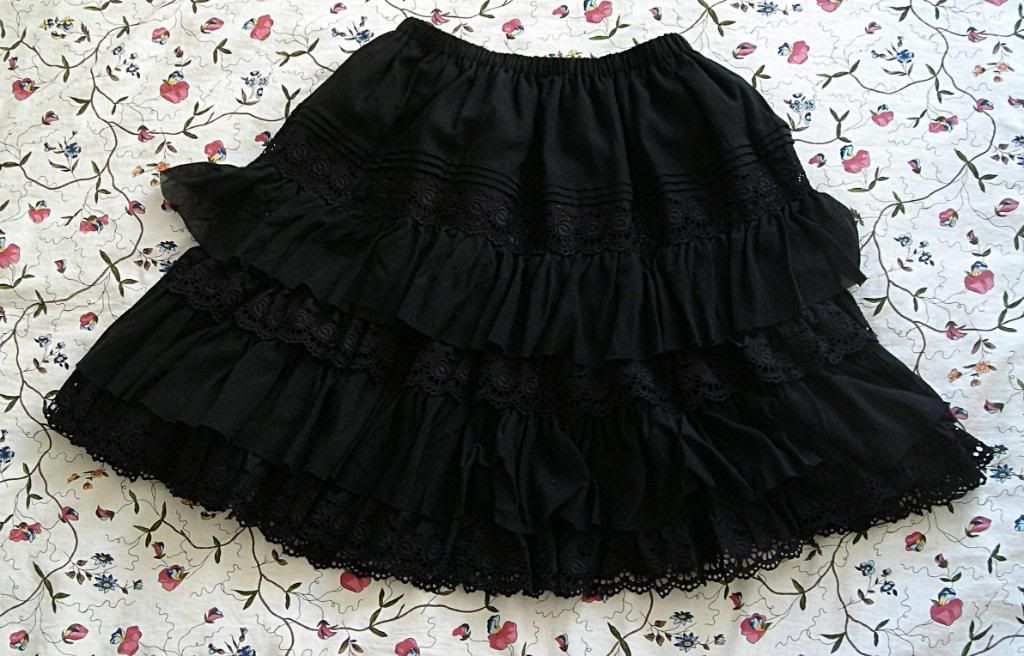 The op is not lined and since it's made of cotton chiffon, it's transparent. The skirt is lined. I was expecting Dentelle antique items since everyone else got at least one in their luckypack.

I'm very satisfied with the luckypack, since I think I will keep everything. The tag prices add up to 90300 Yen. I paid 29050 Yen with shipping, so I think it's a very good deal. I hope I will be able to buy a winter one next time.