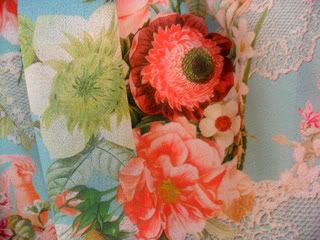 This was my very first time ever purchasing a lucky pack and even though I was a tad bit nervous about it since I'm more of a Sweet Lolita than a Classical Lolita, I decided to give it a try (both for the thrilling experience and to try out JetJ, since I've heard so many good things about the dresses and the LP was pretty cheap in comparison to what each dress actually costs)
I got off from work today and was so surprised to receive it in the mail! It got here in only two days time!

Here is the wrapping and Lucky Pack bag, which I'm sure most of you have seen already:





And before I opened it, I was looking online to see what others got. I saw
mintymuffins post and prayed that I would get those items (but in a different color) You will not believe how loud I squealed after I opened the JetJ bag...




Yup, I got EXACTLY what I wished for!! Holy smokes, it was a dream come true!! *A*

First thing I saw was the

Ange et bouquet robe in white/cream. It is SO gorgeous! OMG the print! (I just wished that I had skinnier arms so that it doesn't make me look so fat.. =___=;; The chest is also quite spacious.. so it creates weird bumps at the sides)



Ange et bouquet robe in white/cream
Original price ¥34,650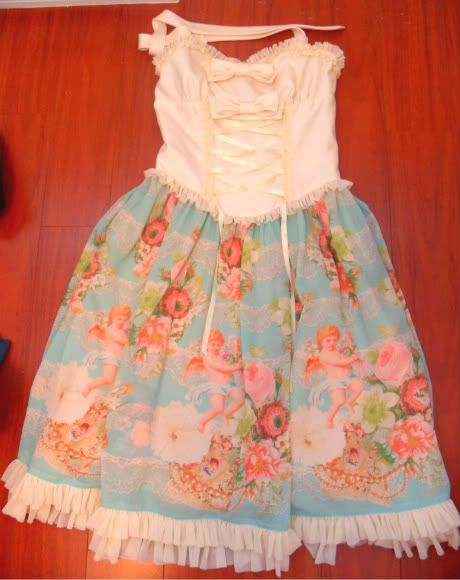 And then the

Dentelle antique chemisier blouse in black. Gosh, it's lovely.

Dentelle antique chemisier blouse in black
Original price ¥24,150


And then, last but not least... I pulled out something I have never seen before...
baroquepetrock & I googled it and apparently it is the Le decor de ruban Robe.. in black!!!! :O (it appeared in the winter LP but I wasn't even into Lolita at that time so I had no idea) It's SO BEAUTIFUL. I couldn't believe my eyes. The material is also heavenly.

Le decor de ruban Robe
Original price ¥33,600




And the waist straps (I was thinking they were waist ties when I first saw them, but it was so pretty I paused for a second and actually wondered whether they were waist ties.. yeah, early morning work is so ergh to my brain lol)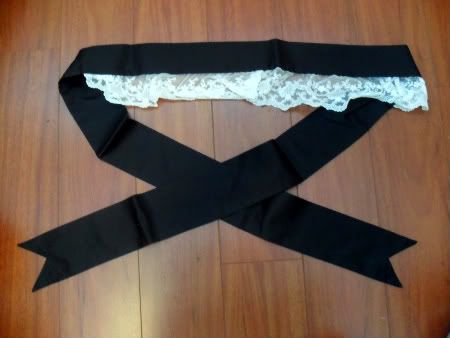 Worn picture (yeah, I realized that I tied the bow on the wrong side after I saw it modeled... it was supposed to be in the front.. =___=;; epic fail)




The back part of the dress has kind of gap. I guess it's because, again, my chest isn't large enough. oh well, I'll try a blouse.

Hope this post helped those of you who still haven't received your lucky packs yet! I look forward to seeing other people's lucky packs and figuring out ways to coordinate these pretty dresses. ^^