Hey EGL.


I've been writing countless drafts for this review but they've all been lost JUST when I'm almost done. So this time I'mma just wing it. Bah, humbug.


Wokay.


Here we go.


I ordered these items from Taobao on the 10th of July and received them on the 1st of August.



Peacock Green Wig from Dear Wild

Custom Long JSK from zmnwangba

Pink Sailor Hat from Chess Story

Feather Victorian Hat from Yolanda

Floral SK from Little Dipper


I had originally wanted to get a bonnet from Rococo Soul but I was informed the seller went on hiatus so I chose to replace it with the Sailor Hat and the Victorian Hat.




After about 3 weeks, the package arrived! YES!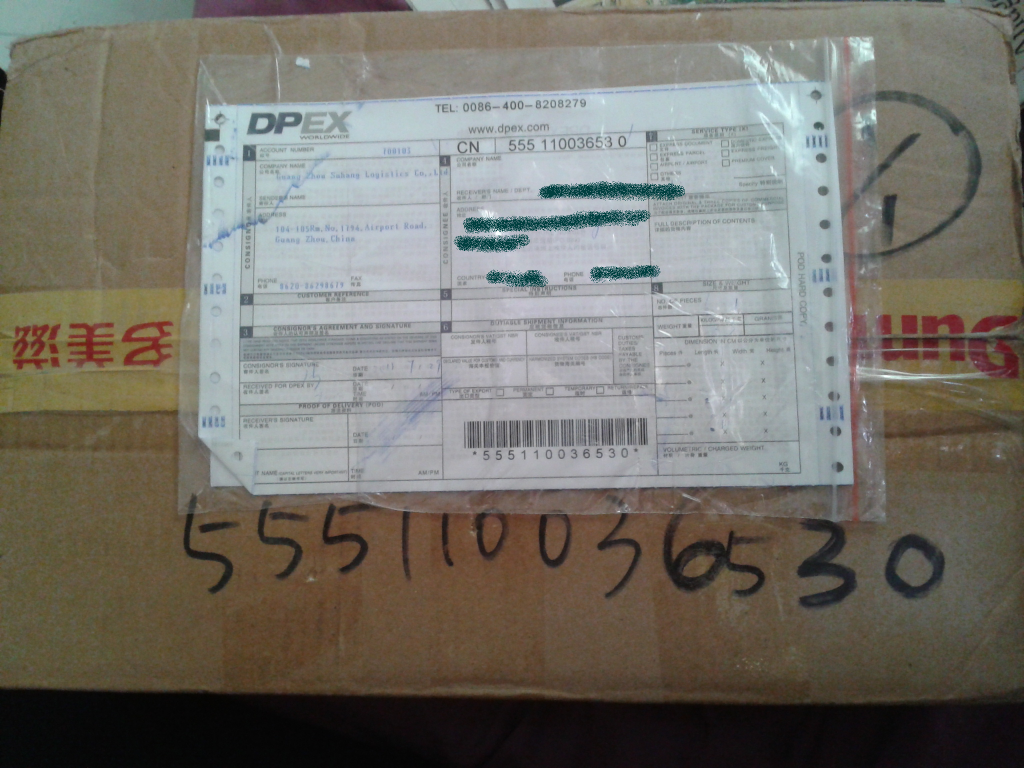 I expected a bigger box for I had 2 hats in there. This seemed very flat to me. So naturally, I ripped this baby open.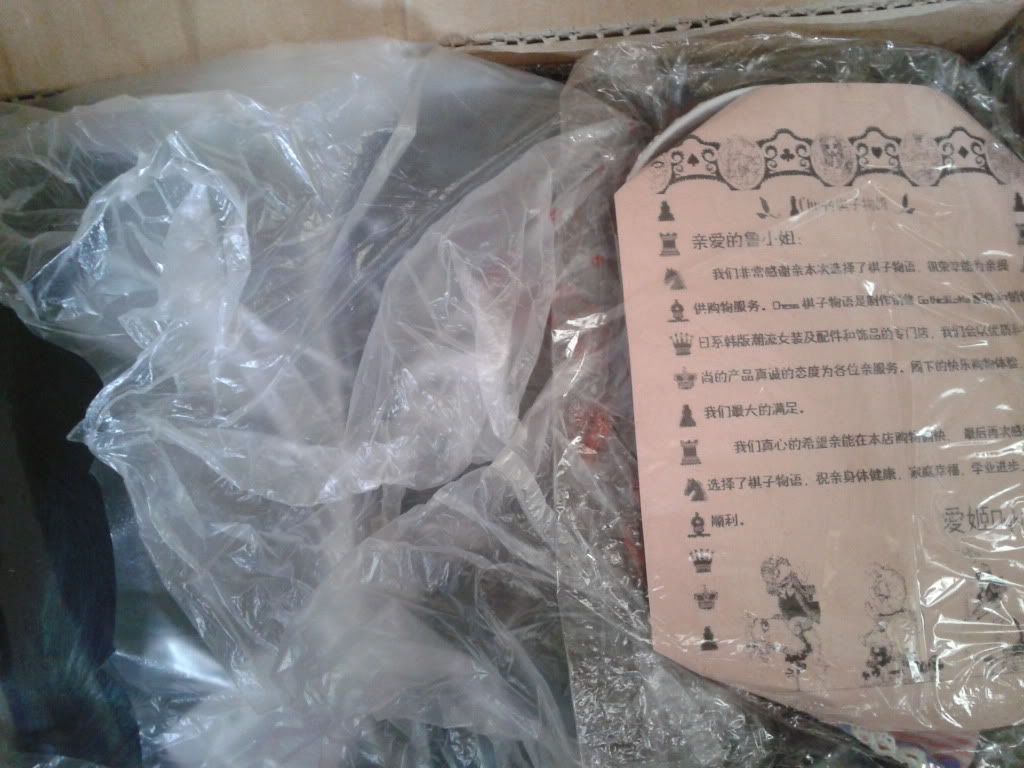 Loads of plastic to go through. But worth it, I tell you. XD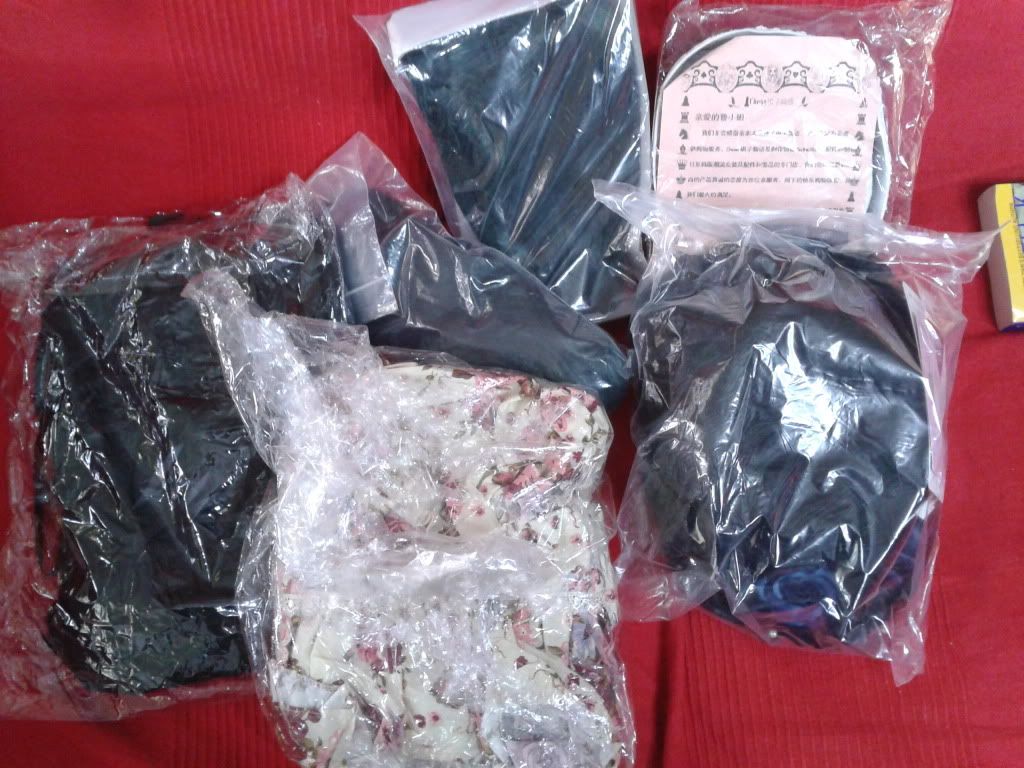 My haul!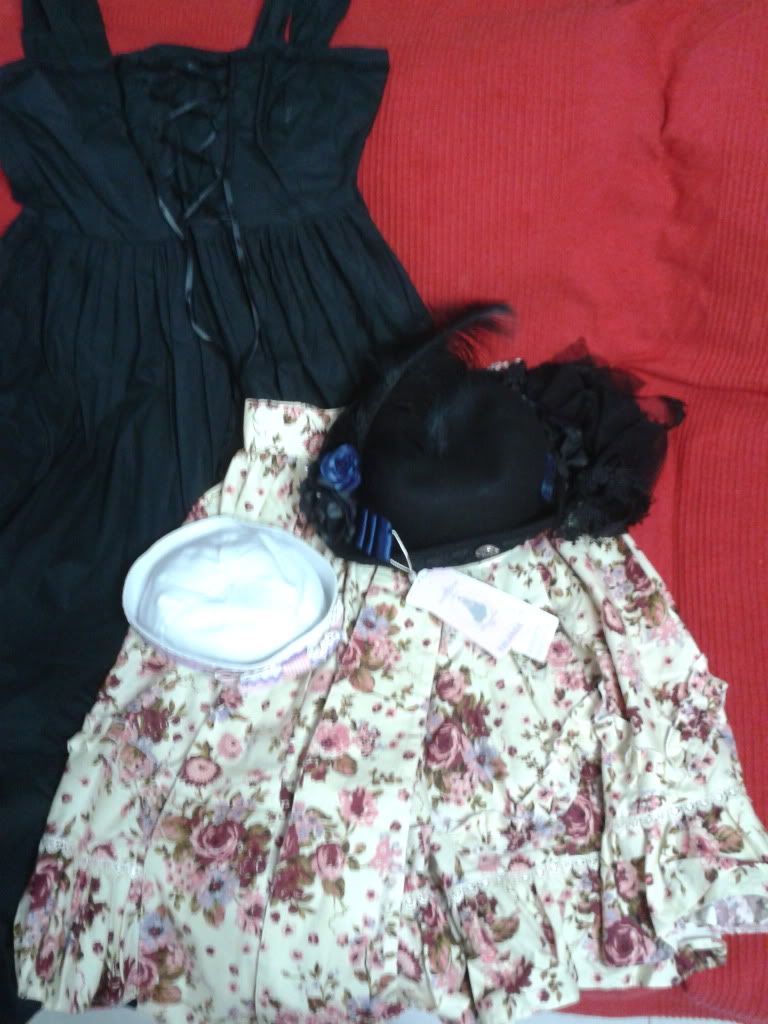 P.S> My wig isn't pictured since I figured it's not really loli. Though I had planned to use it with an EGA co-ord...Could it work?





Custom Long Black JSK (zmnwangba)


I think it's really lovely. Its expected and unexpected at the same time. And I'll tell you why.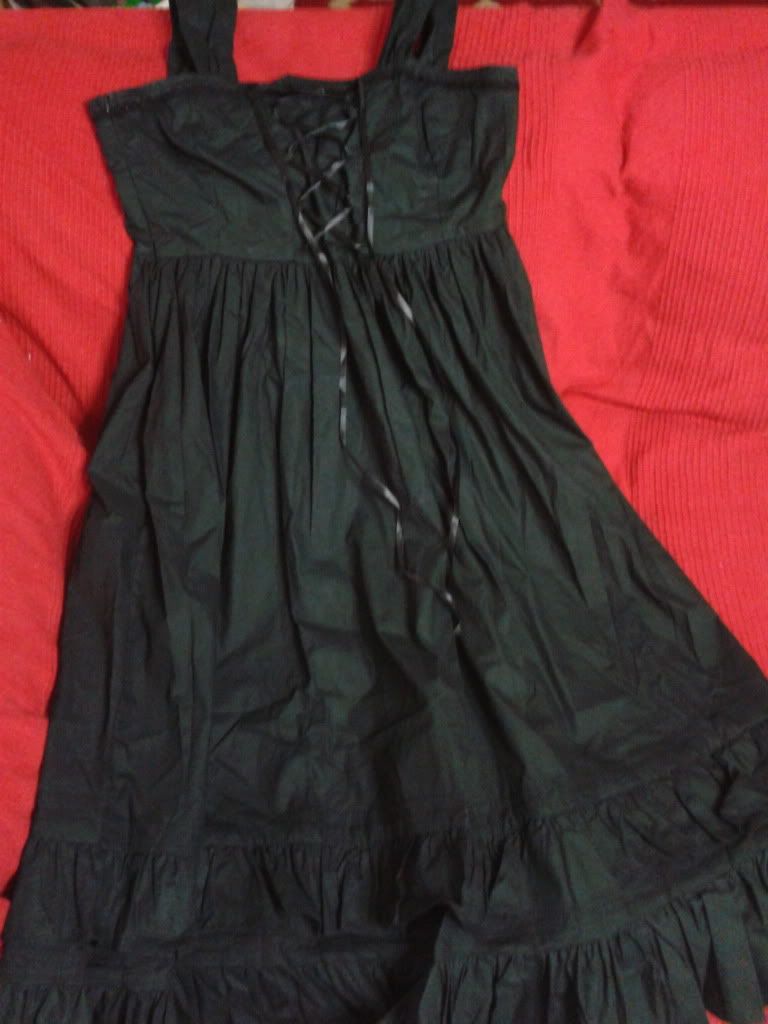 Full shot.


I kinda expected something worse, to be honest. I had ordered a skirt from them before. Same style as the JSK. The skirt was okay, but I was sort of disappointed with the lack of lining, the thinness of the material and the slightly bigger measurements. (But ironically I use that skirt ALOT in my loli coord, it's very versatile. I usually use it as an overskirt. The thinness helps cut down on heat with layering, and the slightly larger size allows me to put it over my other skirts. )


Since I knew their "style", this JSK was pretty standard. The JSK is made of a thicker fabric than the previous skirt though, so I guess it's a plus. It's still not lined, but the seams/stitching/construction are pretty neat.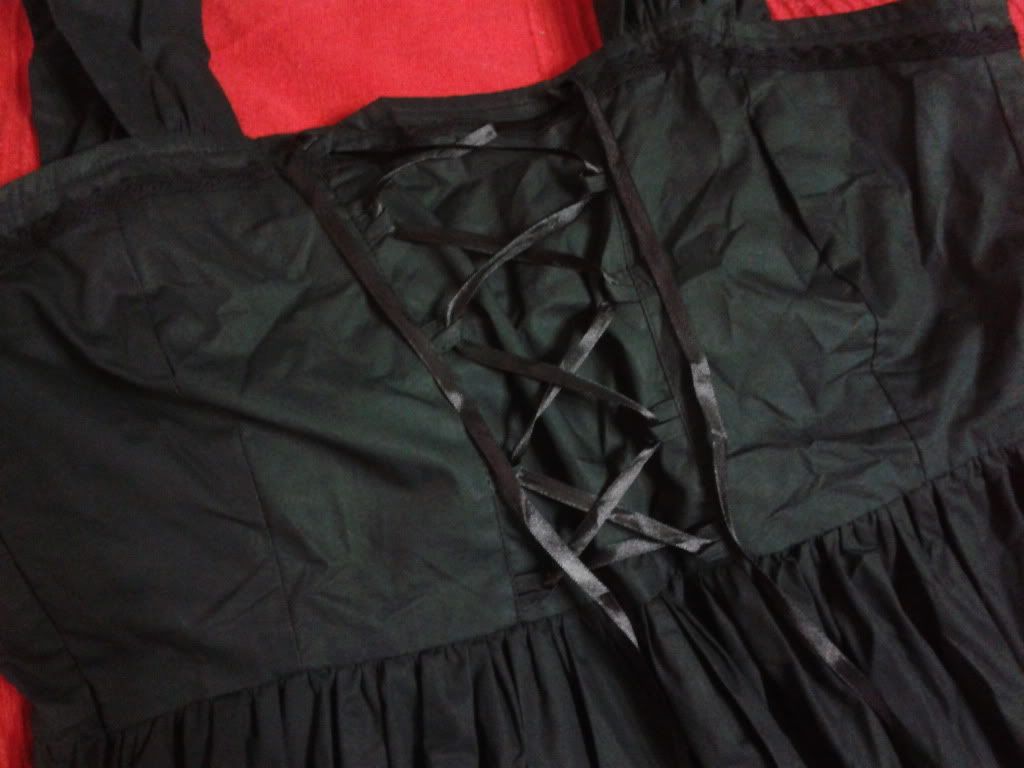 Bodice with corset lacing.


The ribbons are more for decorative purposes. I wouldn't pull them too hard.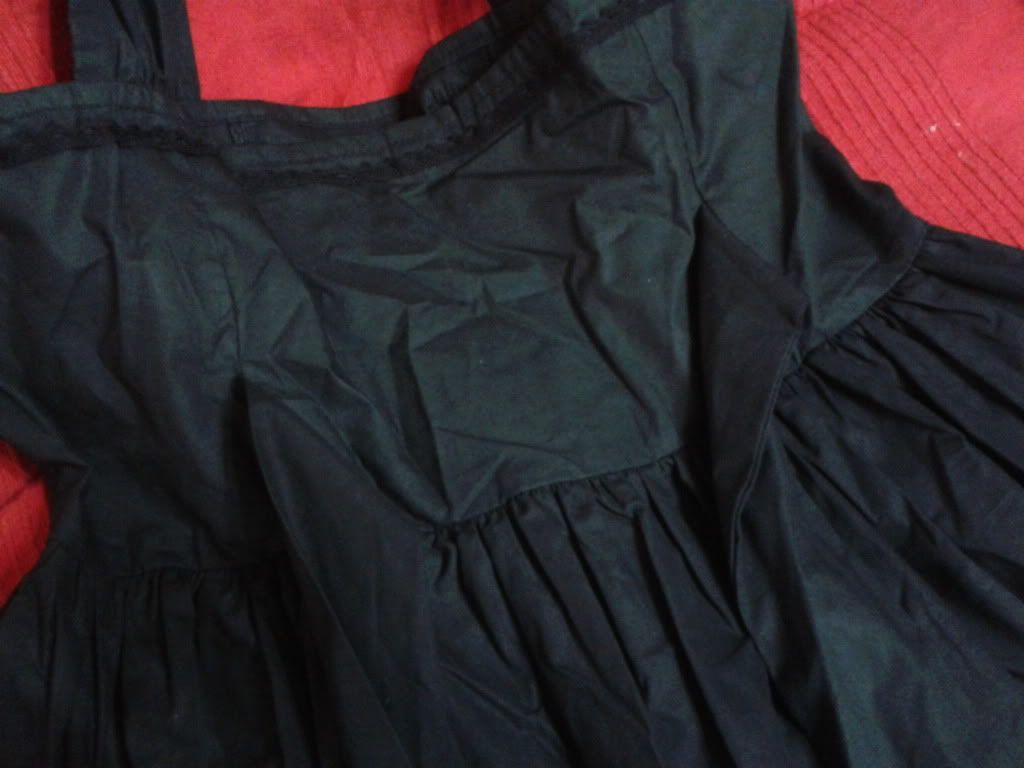 Back with waist ties.


Now, THIS was something I didn't like about this. I feel like this kind of waist tie doesn't do anything. It's too close together to really pull tight, more like just to form a bow. I personally would loop this around the front and tie a bow to overcome this. LOL.









Pintucks and ruffles.




I did wear it but I decided not to take any pics.
Because it was big.

Way big for me. I had to tighten the lacing ALL the way. Meaning that there didn't seem to be any lacing to begin with. Plus, it just looked ugly and distorted. Man, I wish it wasn't so big. I'm either gonna alter it or sell it off. I'm still thinking about it since I had planned this as a coord with the hat and wig. Damn.





Floral Skirt Set (Little Dipper)


I saw this and just had to have it. The print!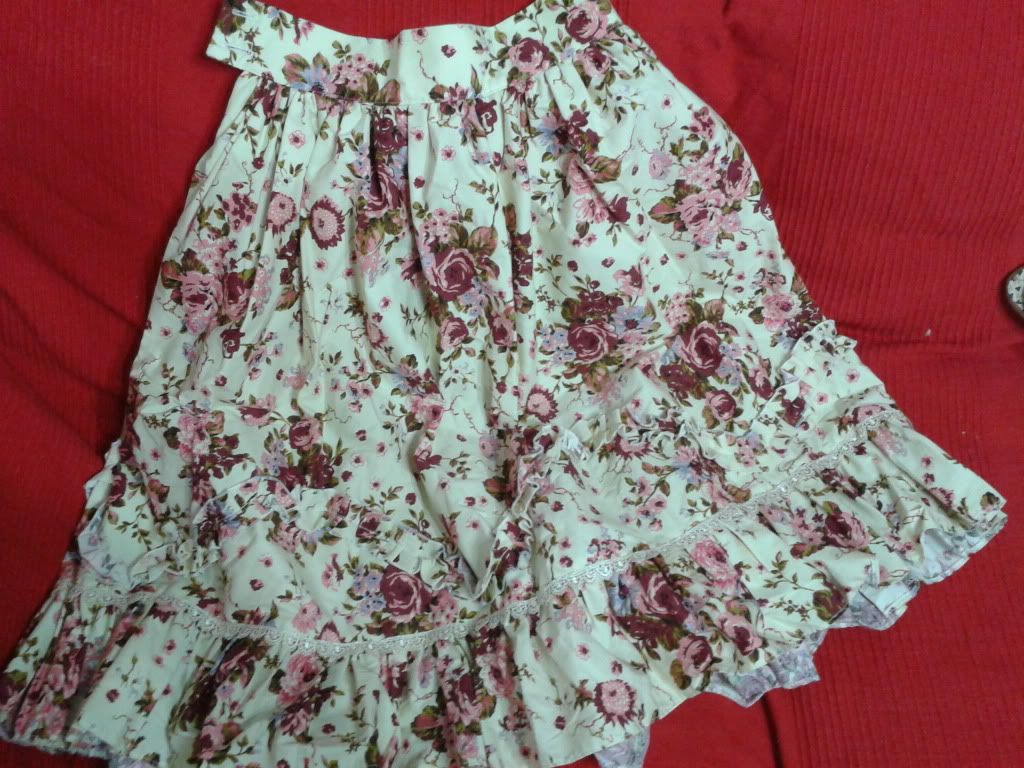 Full shot.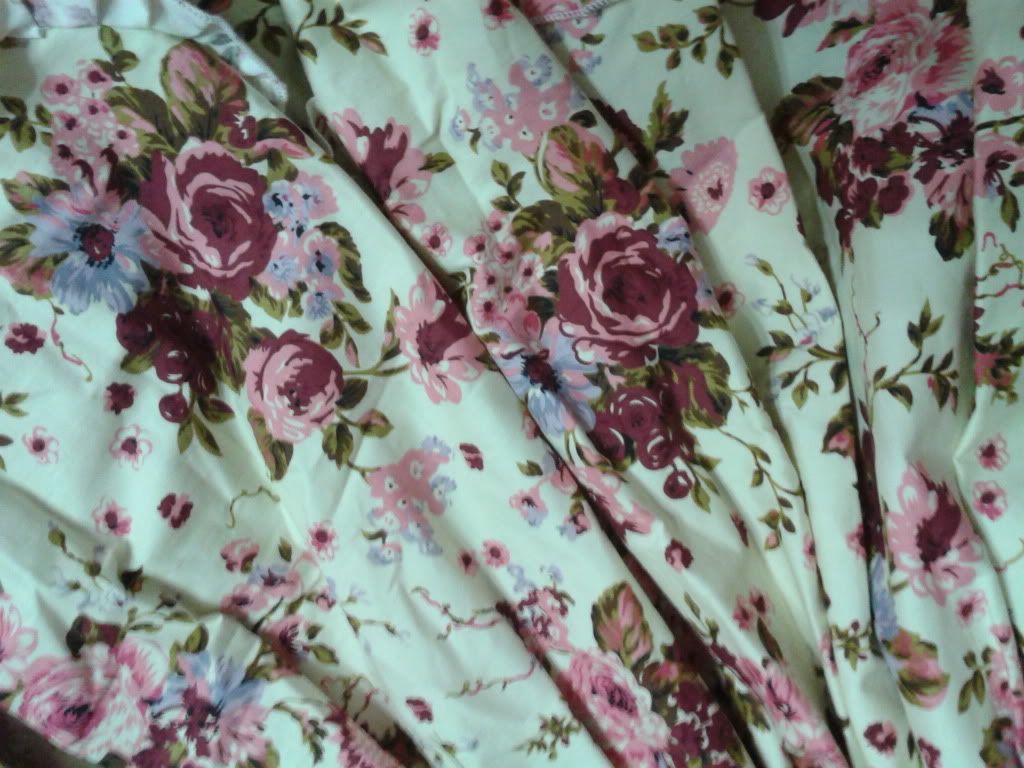 Closeup of print.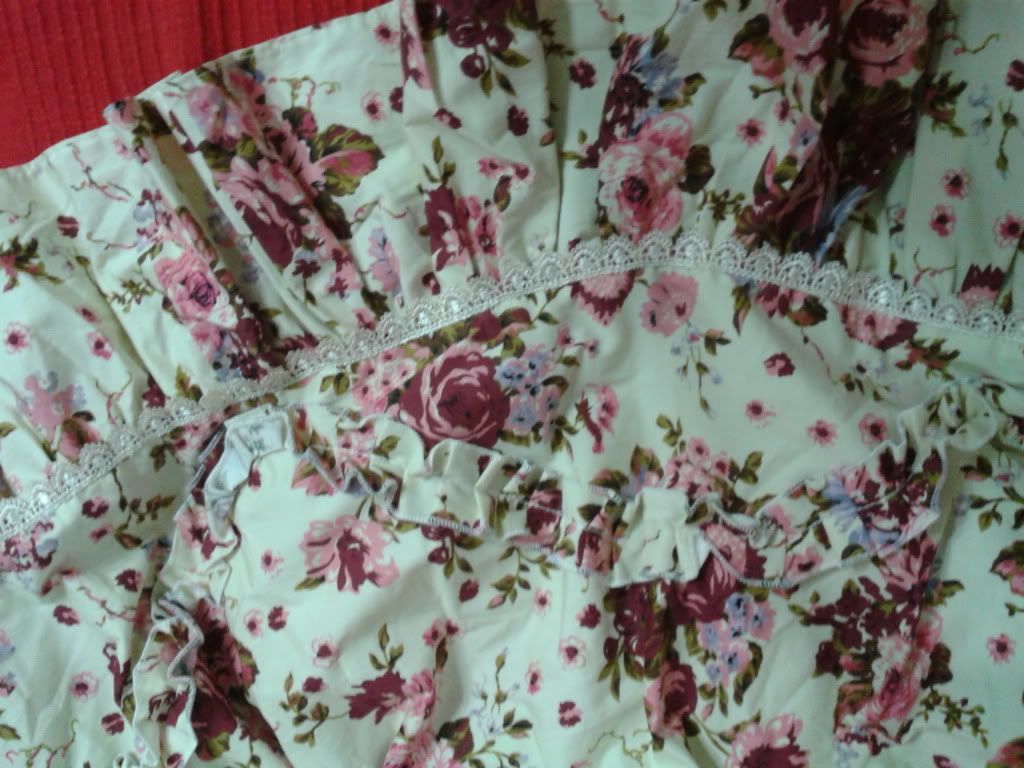 Ruffles and lace.


The lace is nothing to brag about but complements the skirt, I think. The ruffles are cute but I wish they didn't show the back side of it since it contrasts with the skirt. But I guess some ironing should do the trick.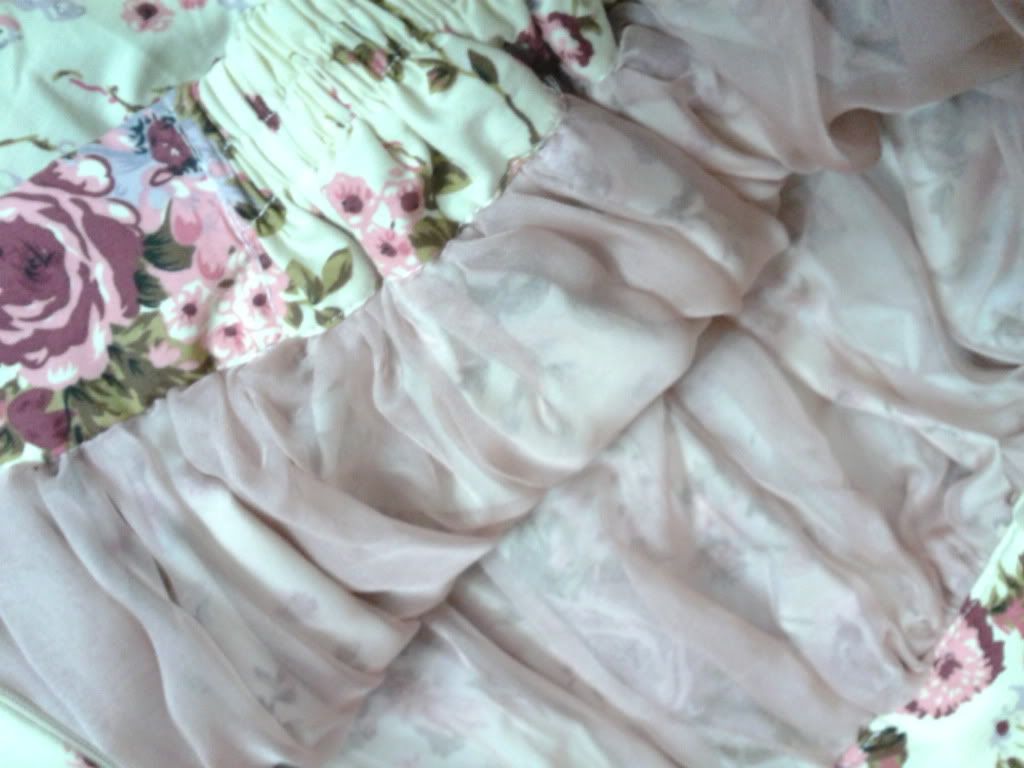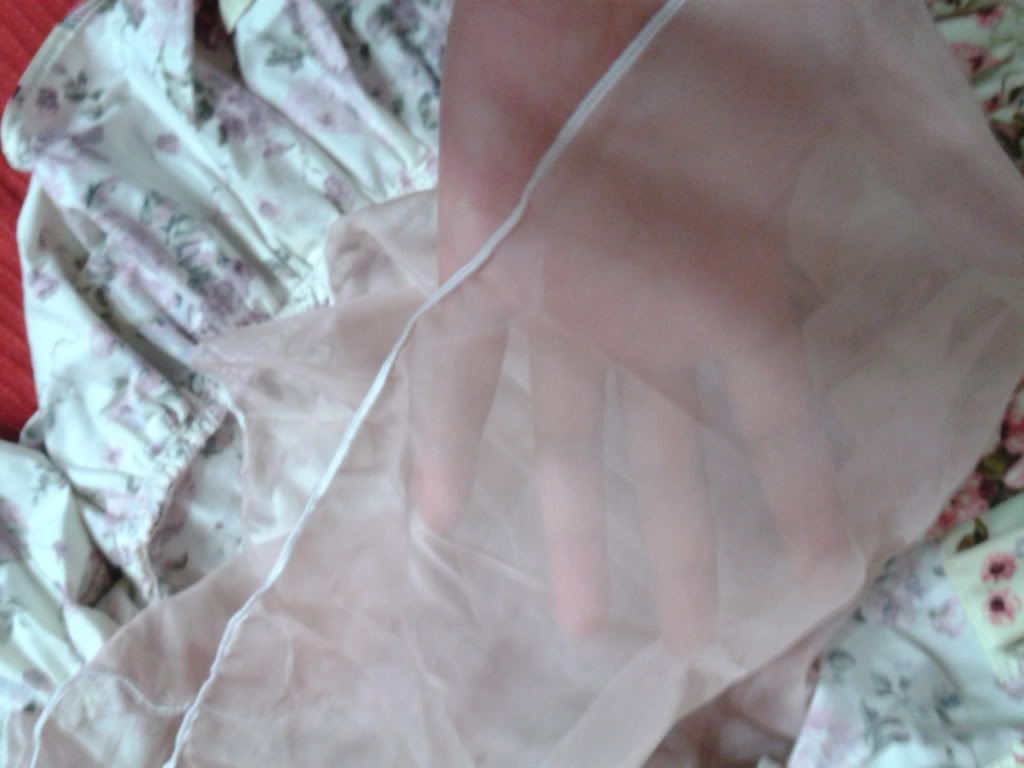 Lining.




I was kinda pleasantly surprised. The lining is some soft chiffon-y (?) material. Very soft. I LIKE <3
There was one spot where the lining didn't catch on to the fabric when they sewed but all in all, the skirt is awesome.










Waist ties and Rose buttons!


The waist ties are double sided and the rose buttons are a nice touch. LOVES IT!




*Oh, and it comes with a headband too!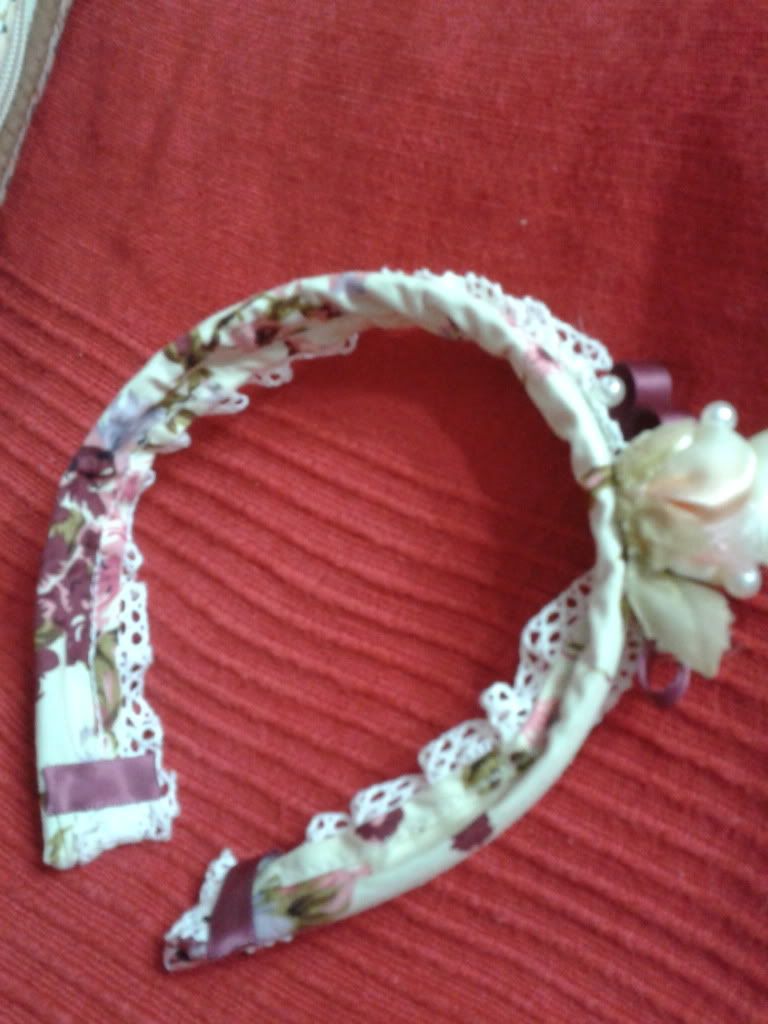 Not really my thing, but hey, it came with the skirt. It's on a small flexi band, but its small so I'm thinking its a child-sized plastic headband underneath.





Pink Sailor Hat (Chess Story)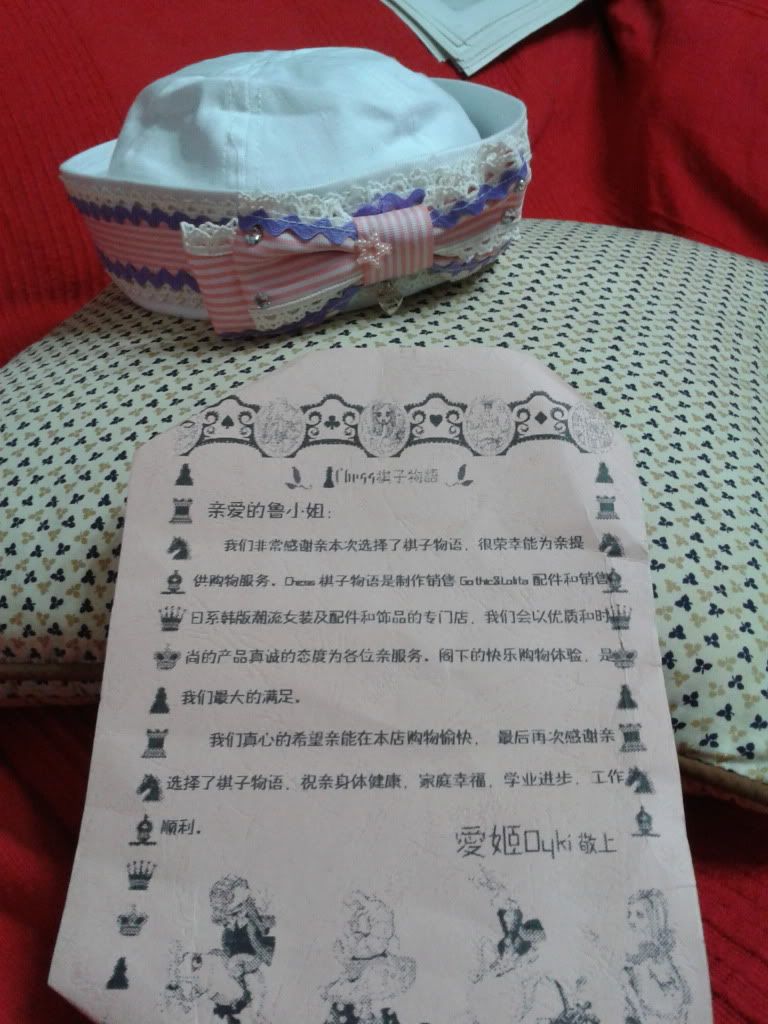 I find it cute that they included a note. However, I couldn't understand it. Oh wells. To those who can, I'm sure it's pretty good. Sort of a customer service "Thanks for buying" thing.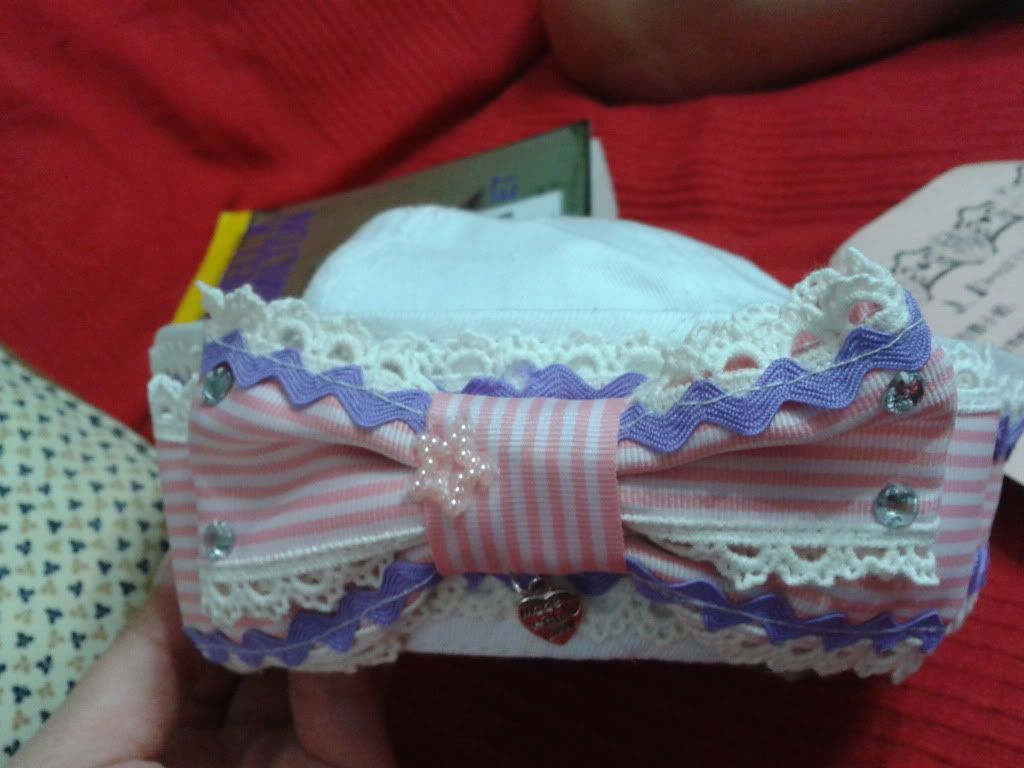 Front view.


Sparkly studs, heart charm, pearl star charm. ♥


Cute right? I randomly saw this and decided I could pair it with my Sugary Carnival replica in lavender, which I reviewed the last time. I'm not a sweet person, but I somehow will get attracted to all manner of SWEET SUGARY GOODNESSSSSSSS. yumms.





Victorian Feather Hat (Yolanda)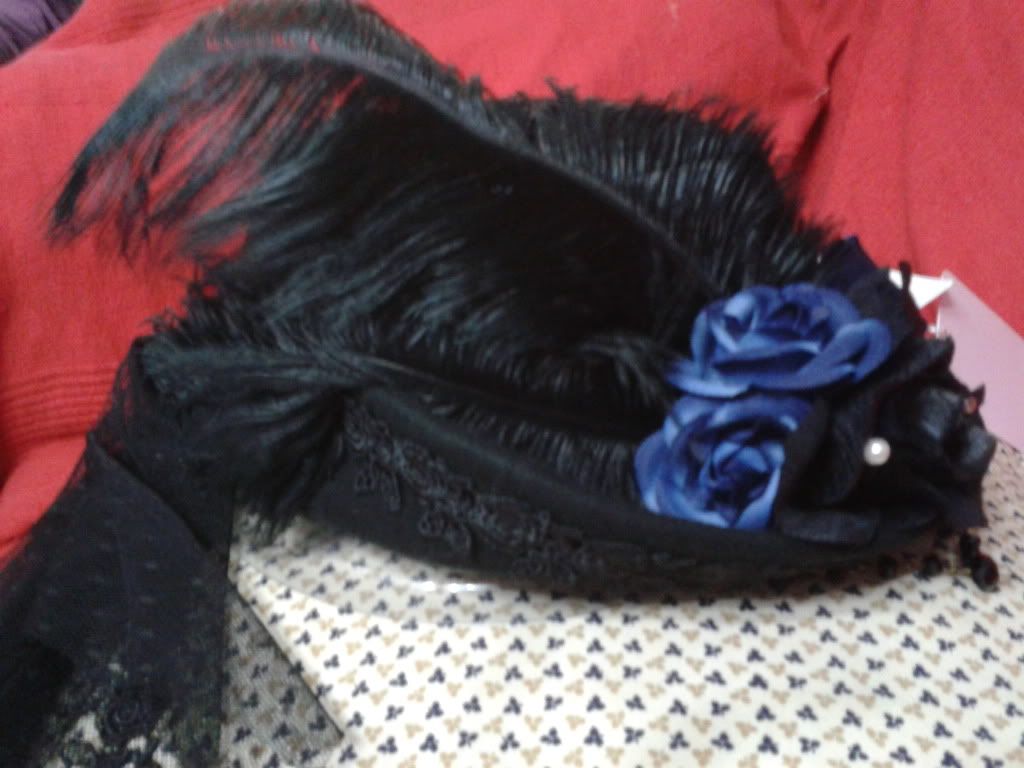 Full view with lace train, feathers, roses and charm.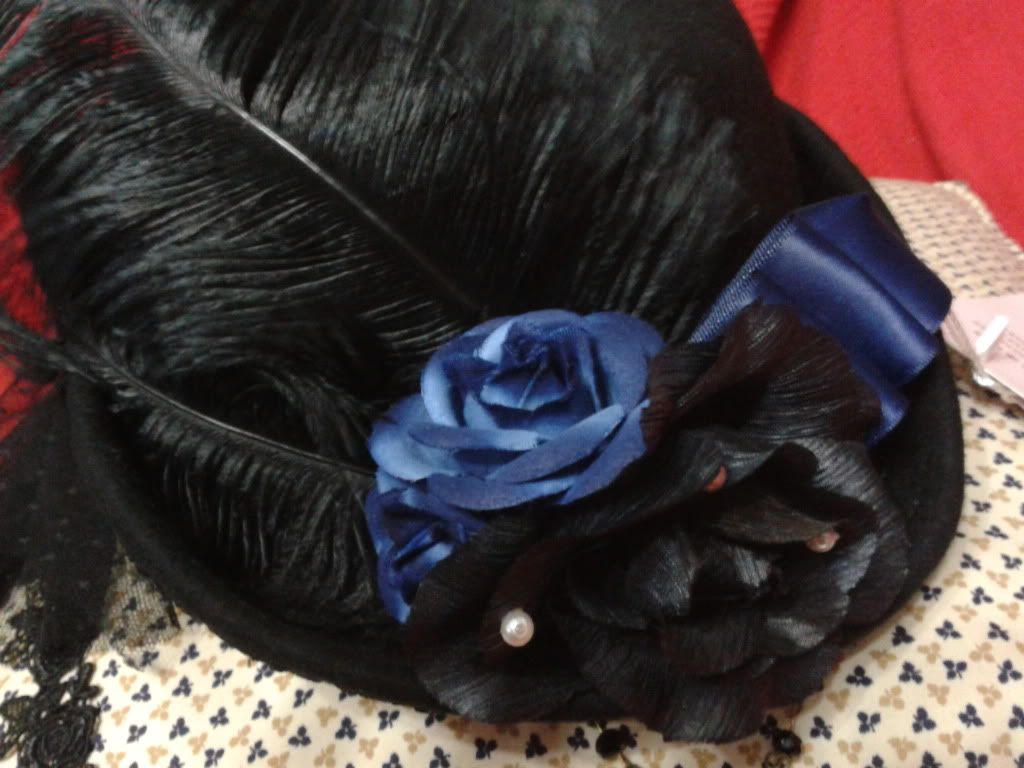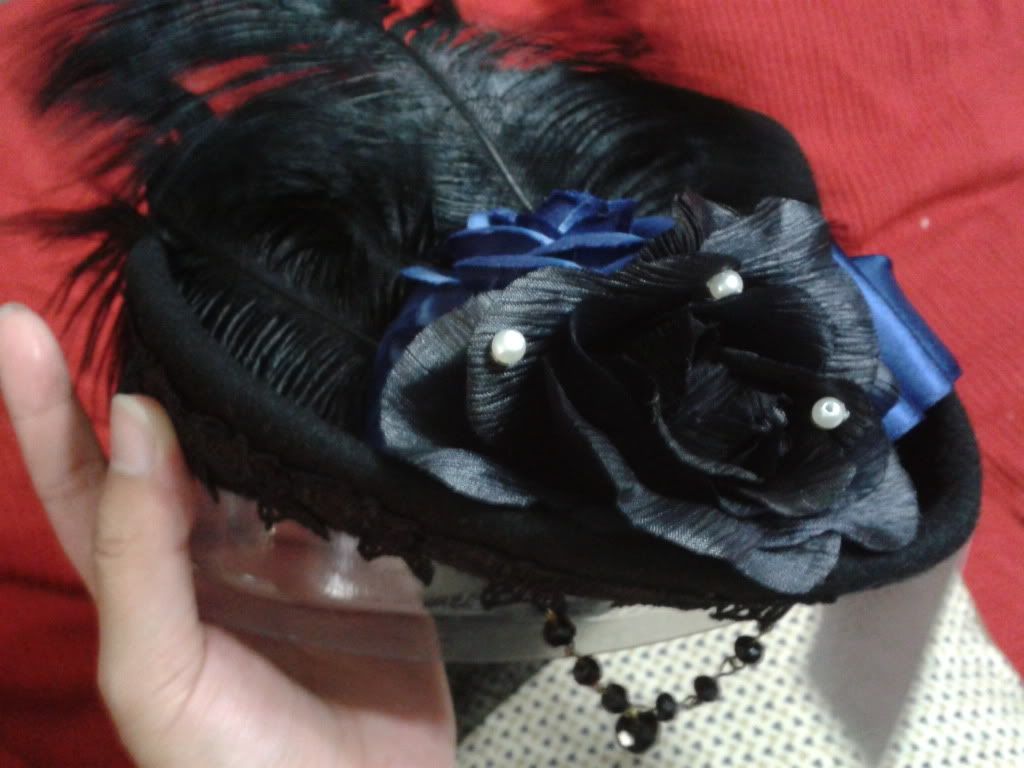 Closeups.


I find this hat extremely GORGEOUS. In LOVE with it.


I have no words to say, but you can already see from the pics that its FANTASTIC!


It came with a plastic protector, so it didn't get squished, thank God...I would cry.


Well made, quite light. I think it's not really like a HAT hat., like those wool ones. I thought of adding pins/ribbon straps cos' the whole time I was trying it on, it was in danger of falling off every time I moved.





BONUS PICS!


P.S> This is the wig I bought. It comes with two hairfalls, but I think this is visually better...Thoughts?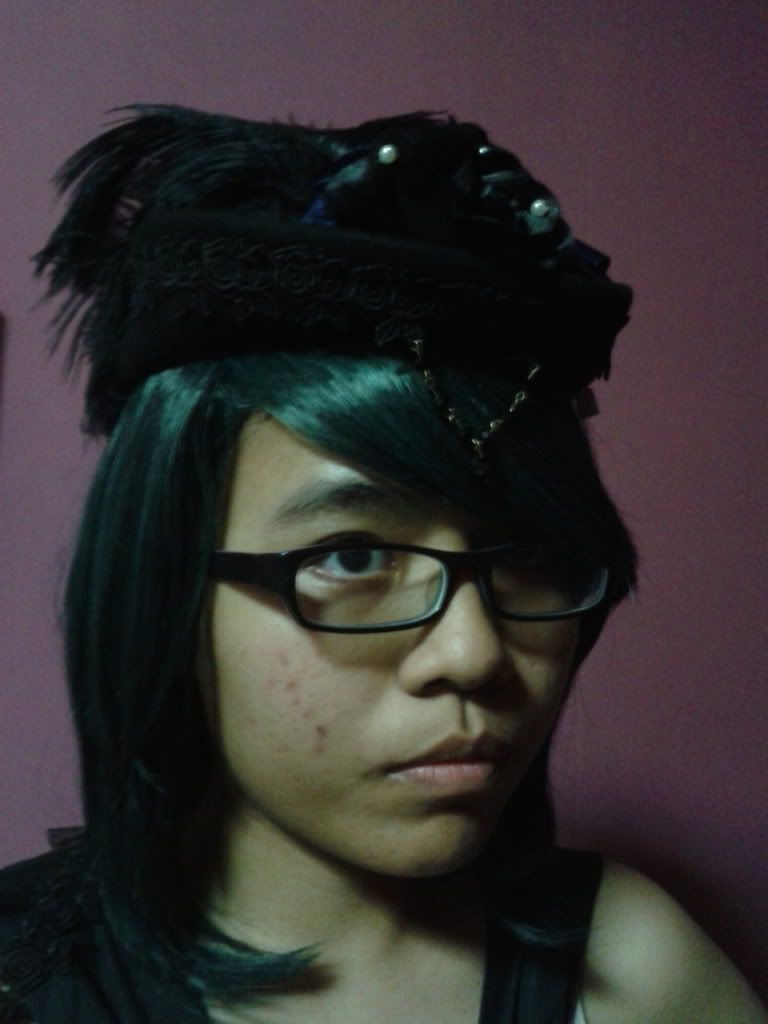 I'd rate my haul a 4/5. Just because the JSK was too big. XD.
Anyways hope you enjoy the review. If you have any questions, just ask, and I'll try to answer. ♥


Lately I've been so tired, I always fall asleep doing things halfway. I'm lucky I'm still awake at almost 2 AM. Just barely...