So, basically, I have AatP's Sleeping Beauty OP in ivory, and I'm not too keen on the sleeve situation. However, I don't want to sell the dress because I love the print so much. I was thinking about making it into a corset skirt...



I'm a skilled seamstress, and I think it wouldn't be too hard to do the transformation, however, my concern comes with resale... If I eventually do decide I want to sell the garment, would this alteration make the resale value go down? Assume that the sewing is done flawlessly, or near perfect.

I would probably shorten the skirt a tiny bit and use lace from the removed top on the top of the corset part.

Turning this:




Into this style: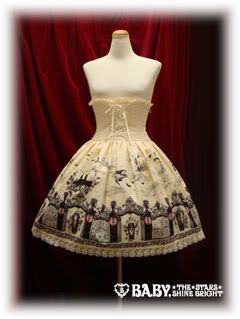 Thanks in advance for your opinions!