Upon being commissioned by my sister's friend to make her a cosplay, I realized that since I have some extra money again (I was out of work for quite a while) I'd try actually using one of the patterns from the English G&L Bibles. In two days, I made this skirt, and had fabric left over to make a simple matching bag! Excuse the bad cell phone pics and messy room please~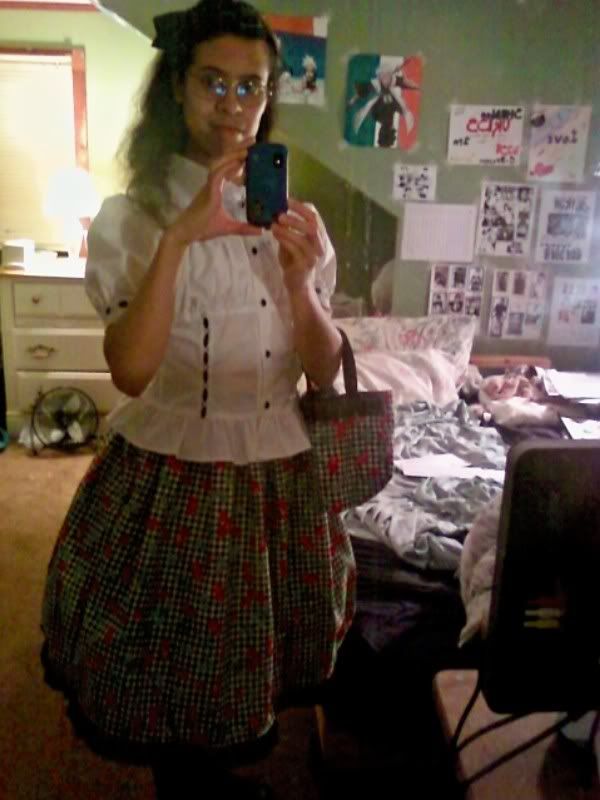 Here's a better shot of the bag: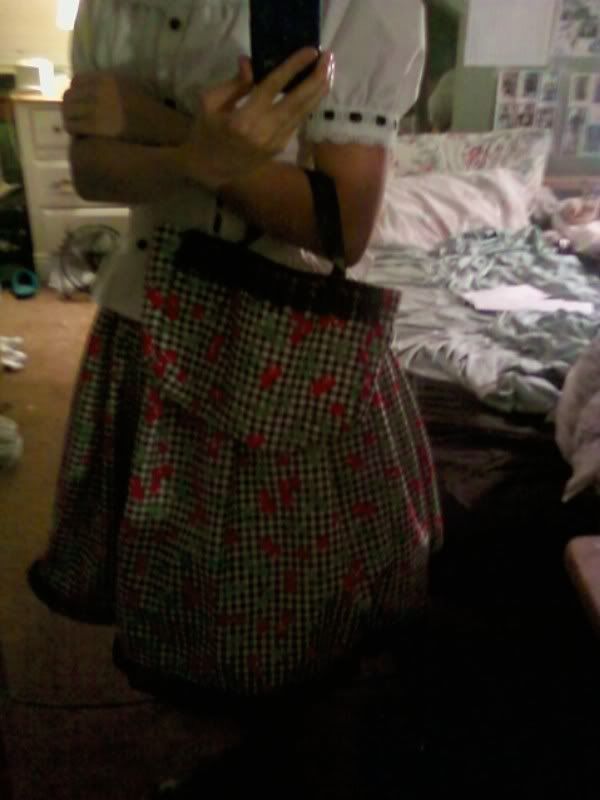 If anyone wants to know, the skirt pattern is from the second issue of English G&L Bible, I believe (the pink skirt with the music theme from BTSSB). The blouse I'm wearing is from Anna House, the headbow is Metamorphose. Comments/suggestions?