Lockshop (and two smoking barrels) is open for orders now!
Our facebook friends already got to order first last night, but now it's open for everyone!

Visit Lockshop wigs to see our first collection of Hime Gyaru wigs, we also have wigcombs available!
Like our Facebook page and get the 10% discount code you can use when you check out, this is available until this friday only!
Don't hesitate to contact us if you've got questions, suggestions or other remarks!
A bit of information about Lockshop:
- The regular wigs we sell can be heat styled up to 160°C or 320°F (but to be safe we advise to style our wigs no higher than 90°C or 194°F).
- We are open 7 days a week, and we can ship mondays to saturdays!
- We are based in the Europe, so that means that there won't be a customs bill for our European customers.
- Got a wig, style or color suggestion? You can always contact us, we're very happy to receive your input!
- We ship worldwide!

There is already a bit of confusion what the "accessories" stand for, we mean wig accessories. Right now we only have wig combs,
but we will carry special wig sprays, wig stands and more in the future!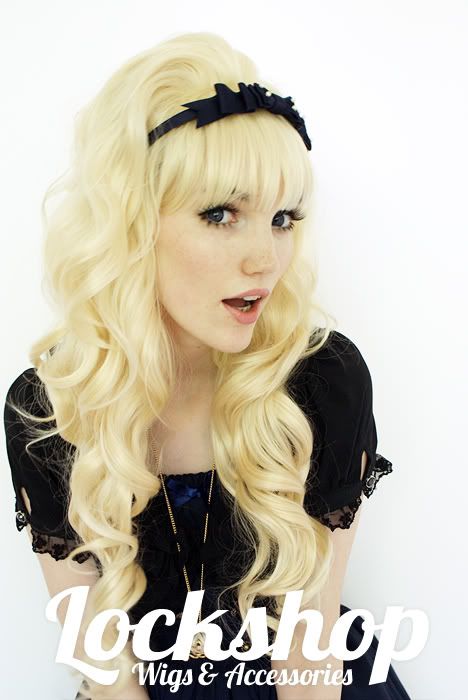 Thank you so much for reading this post, and I hope you like the pictures and the wigs! ♥
We'll make sure that there will be plenty promotions and contests, so don't worry if you miss our current one!