I recently found this dress in a vintage store in Edinburgh and instantly fell for it. I'm usually quite lucky when it comes to finding loliable stuff around town but this was just perfect. It's an original early 50's dress, making it just the right length for lolita and with plenty of room for a petticoat. It's slightly too large for me but that should be easily fixed by a tailor.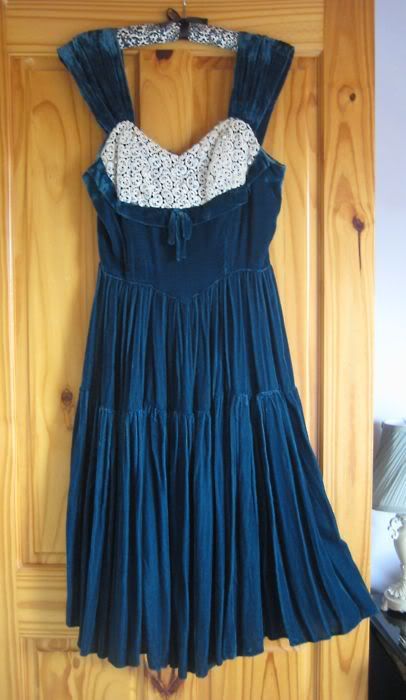 (There are little rhinestones and droplet pearls sewn into the lace.)

The only problem is that I'm not quite sure about how to clean it. The condition is very good for it's age, there are a couple of small holes at the hem, a few wee stains and a moth has had a snack leaving a tiny hole on the back but other than that it's just a little bit grubby. Especially the white lace panel around the bust. I'm worried the dye in the velveteen isn't going to hold if I submerge it in water and may stain the lace panel.
It's also hand sewn, so I'm not sure if it would survive the harsh cycle at the dry cleaners.

Does anyone have any ideas on how to clean it? Thank you!