A while back I won Prince Noir's "Best in Black" photo contest and won a free headdress and was asked by Prince Noir to do a review. Since the headdress was made specifically for me to match my outfit, its not something you can buy in their store, but I hope this gives you an idea of the quality of their accessories overall.
On June 1st Prince Noir announced that I had won the contest and told me that it would be sent out between that week and the next. We exchanged only a couple of emails, but Prince Noir was very prompt with their responses. I ended up receiving it on the 8th, so the wait wasn't bad at all =).


Now onto the headdress itself. Style wise, its absolutely gorgeous. Its pretty much everything I hoped for and more. Its a lovely set of velvet-wrapped horns with blue and black flowers, a chain, and a veil.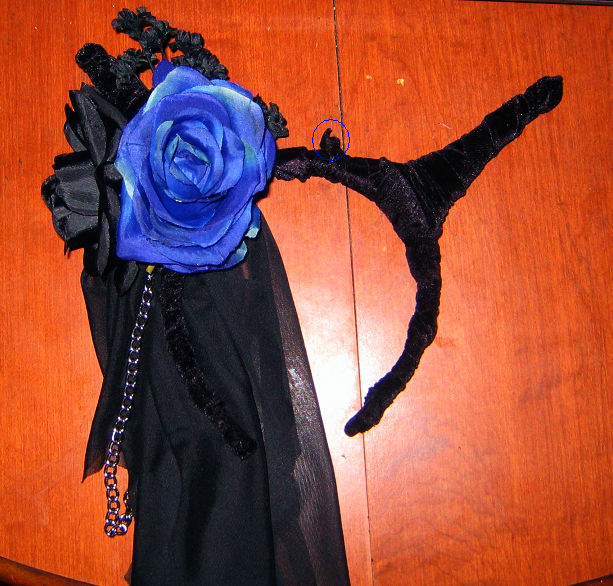 And now here's a couple of it worn: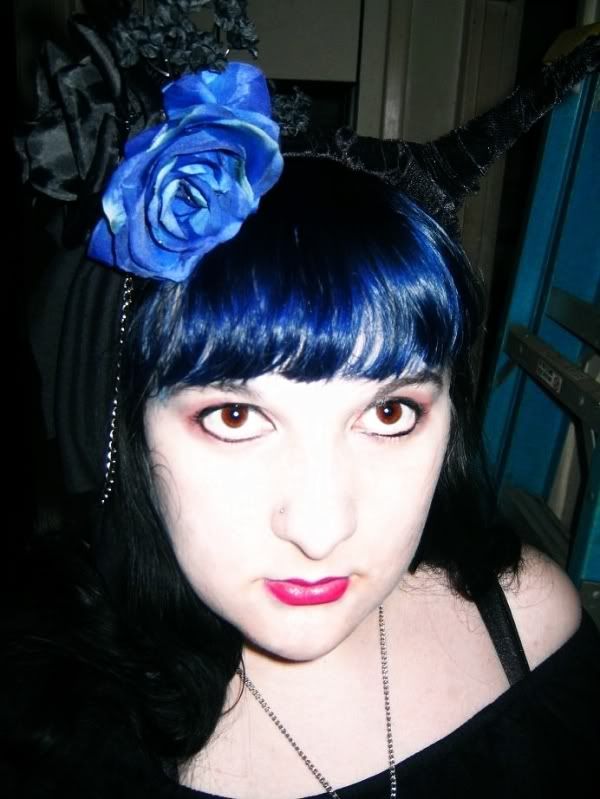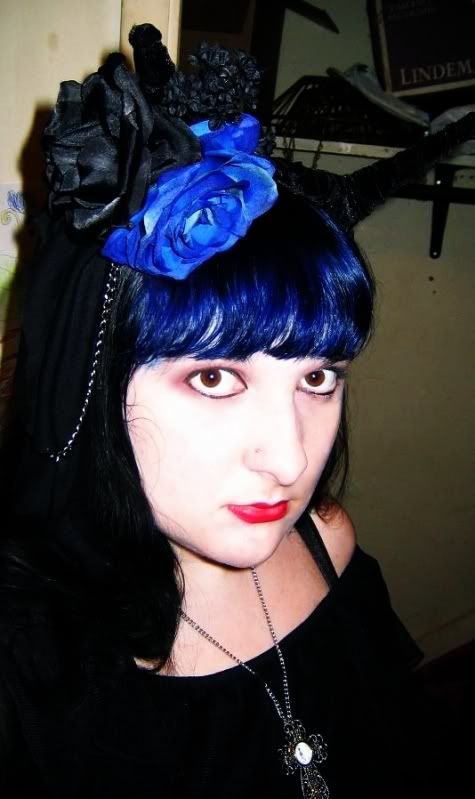 (I apologize if the photos are showing up sideways. Photobucket rotated them when I uploaded them, but then I rotated them back, but they're still showing up rotated for some reason).

I only have a couple, very small complaints regarding my headdress. One, the wrapped velvet is kept on by a small knot tied in the fabric. Its not *super* noticeable when worn, but even when its tucked under it still sticks out a bit awkwardly. I have it circled in the non-worn pic so you can see what I mean. I need to find something to do about that. The other small complaint that I have is that due to the heaviness, it has a slight tendency to slide around on my head a bit. Its not too bad, I just have to be sure to hold it still when I bend down and I can't headbang in it or anything, lol XD.

Overall, I give Prince Noir a 4.5 out of 5!


You can buy from Prince Noir on their Facebook shop (just search "Prince Noir" and it should come up).

Sorry to Prince Noir for taking so long to write this review! Better late than never, though, eh?