So, I'm a pretty big fan of the "Tales of" series of RPGs from Japan. Normally this would have nothing to do with gothic lolita. But upon checking Abyssal Chronicles, a site that shows news and updates about the series, I found this scan, posted within the last 24 hours.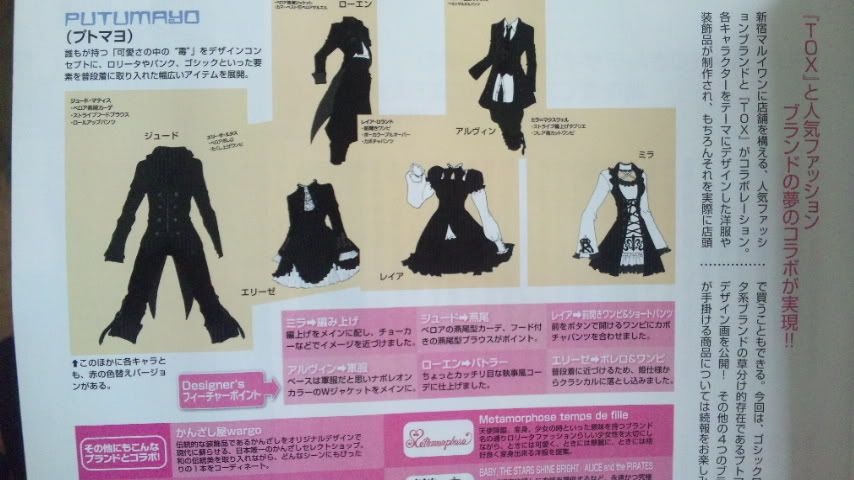 According to this, Putumayo (and possibly Metamorphose?) will release 6 outfits inspired by the characters from the soon-to-be-released Tales of Xillia, the series' 15th anniversary game.

I am busy with work for the next 24 hours (either that or sleeping in preparation for the next shift at work) but I NEED to know the details of this scan. Is there a release date for these outfits? It never occurred to me to mix lolita with Tales, and so my mind has been blown. Once I get home tomorrow I'll try to translate the scan myself, but my Japanese ability is just over beginner at the best of times. Anyone with Japanese language skills care to help a fellow loli out a little?