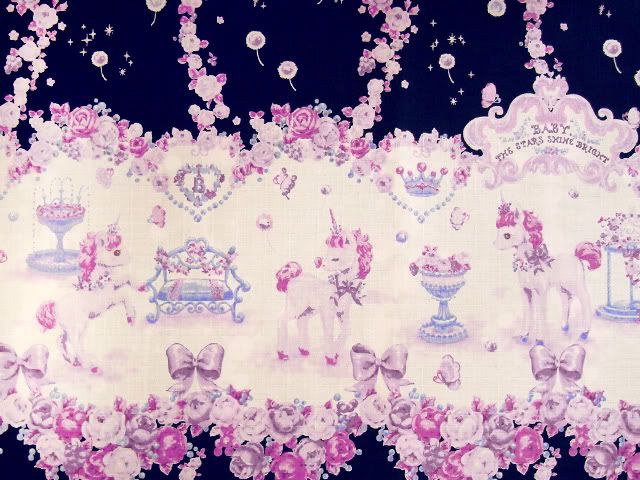 OK, so I know that recently there have been some issues with Baby's overseas customer service so I thought that I would share my experience with them and review their new series "Unico in Bloomland".
When the Unico in Bloomland series was announced I knew I had to have it, unicorns are my weakness. When reservations opened I reserved the skirt in navy and the socks in white x purple.
The next day I got confirmation of my order and a request to pay. I paid and the next week my package was sent out. I was so excited when I got my package and rushed home to open it! The skirt is amazing see pics below. But the socks were the wrong colourway, white x pink. At this point I didn't know what to do. I had seen what had happened to others when something was wrong with an order with Baby but I thought that I'd try and resolve the issue with the socks via email with their customer service staff.
I sent an email to let them know that I had received my package but that the socks were the incorrect colourway. I asked if there was any way that I could exchange them. They emailed back asking for photos, which I provided. Once they had seen the photos they immediately offered to exchange them and asked me to send the socks I had back. However, when I went to the post office and found out the price (over $40 to send a pair of socks to Japan from Australia with tracking!!! WTF?) I thought that there might be a better solution – I would keep the white x pink socks and purchase a pair of the white x purple socks. The cost of postage just seemed too ridiculous and I couldn't justify Baby having to pay that for a simple mistake. (And I love socks so another pair wouldn't hurt – right??) I emailed Baby with this idea and they agreed and only asked me to pay for the socks, not the shipping. So I paid for the second pair of socks and a few days later received them and also a free gift!! A cute little keychain.
My experience with Baby's customer service was nothing but wonderful, they were very helpful and polite throughout the whole transaction and were very apologetic about the mistake. I know that some people have had some problems with their customer service but my experience was nothing but positive.
As for the skirt and socks, well, they are lovely!! The skirt is made of a lovely textured cotton fabric; the print is so pretty, the skirt is fully lined and the lace has a lovely pattern and is so nice and soft. It has detachable waist-ties and an invisible side zip. The socks are so soft and have a pattern on both sides and a unicorn above each ankle on one side.

Now onto the pics!!
Skirt



Print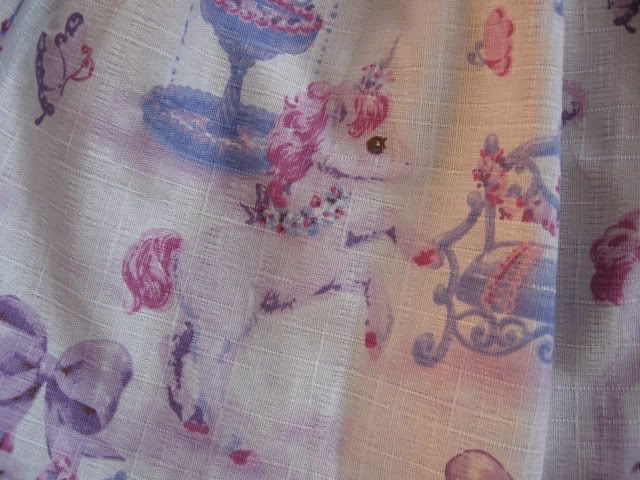 Lace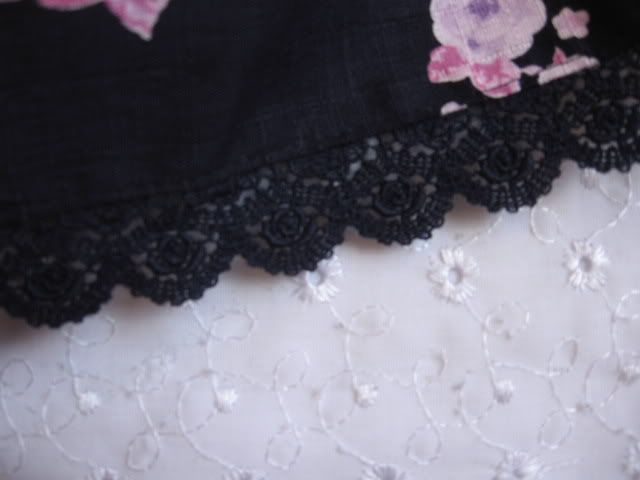 Socks and keychain



White x purple



White x pink

I'm in love with this skirt! It's so pretty and, well, UNICORNS!!!! And bunches of flowers and bows! Sooooo pretty!

And as for Baby's customer service, it was excellent.

Skirt - 5/5
Socks - 5/5
Shipping - 5/5 (EMS, super-fast)
Customer service - 5/5