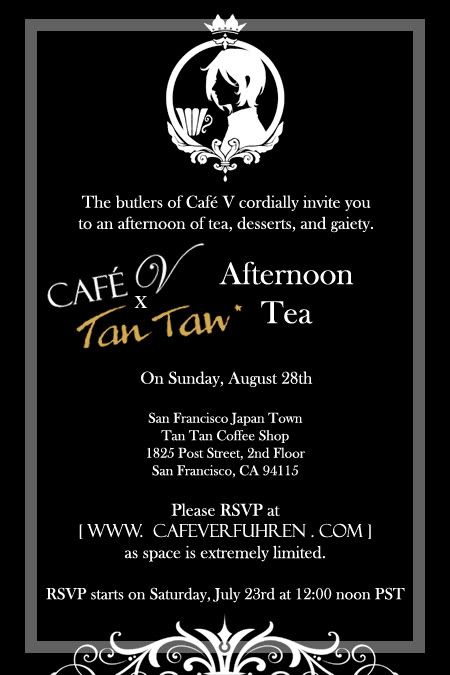 · No walk-ins at this time.
· There will be giveaways, prizes, and interactive games!
· There will be two seatings for this event: 1 pm – 2:30pm & 3:00pm – 4:30pm.
· Details about the tea sets, special menu, and exclusive items will be updated the same day reservations are up on our website!
· For up to date information, please "like" us on Facebook!
· Thank you for your time! We hope to serve you at our next event!
x-posted to
ca_egl,
steamfashion