Hello egl~ I recently received my Night Fairy Fantasia navy skirt, but threads keep coming off the lace parts. It's not that bad, but for a 16000yen skirt it is annoying. I haven't had that problem with my other Aatp prints, but Night fairy fantasia's fabric is not as thick as most of them.

I was wondering if anyone else has the same problems or any tips. Especially for washing, because I'm afraid a lot of threads will come off once I wash it.


It's hard to show it on picture but here's a shot: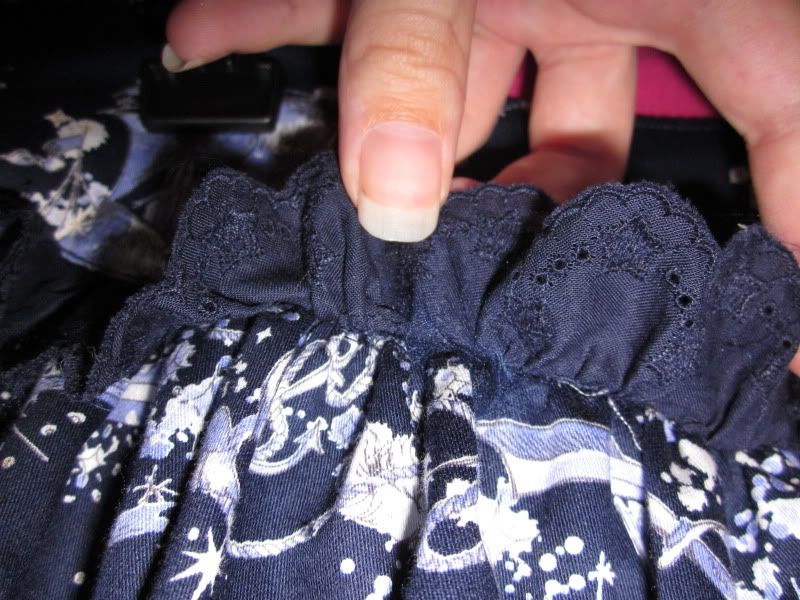 Thank you!