So it's my first post here and I'd like to share some things I bought today and I would like some feedback. (Hope I'm posting right, I'm new to livejournal. Read all the rules but posting is a bit confusing.) **Sorry, I don't get the read more links, can a mod help me out here? Really, really sorry!**

I decided to search the local thrift stores today with my mom, just to look around. I ended up finding some things that I really liked. Overall I spent $30 *USD*, which I think is pretty good. I hope someone can tell me if I found some good starter things. This is my first shopping spree, but I've been reading and admiring lolita for years. I know these things are nothing special, not designer brands or expensive quality, but I think it's good enough for a beginner like me. :) I bought mostly blouses because I figured I could splurge on some dresses later on down the road. Then I'd already have something to go underneath them without spending a fortune. A lot of the blouses I bought I've began to modify with my mother's help. I bought tons of lace today as well. I hope you enjoy this measly little post of a novice lolita. Any tips would be great, remember I'm still learning.

*Some of the details don't show up in the pictures because of my crappy camera, sorry.*


A simple black blouse that I plan on adding more lace to!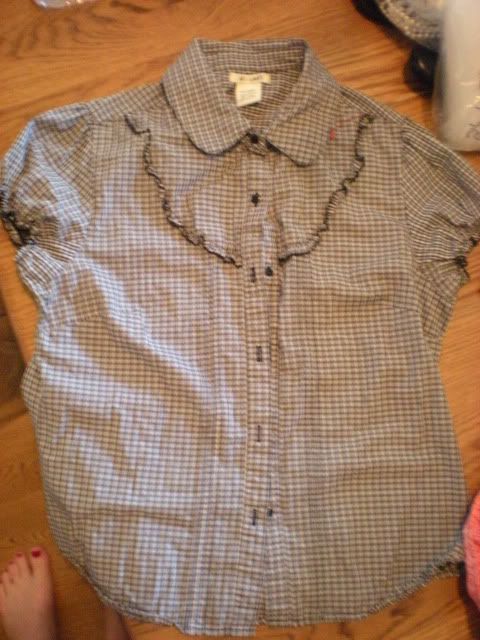 Another black blouse.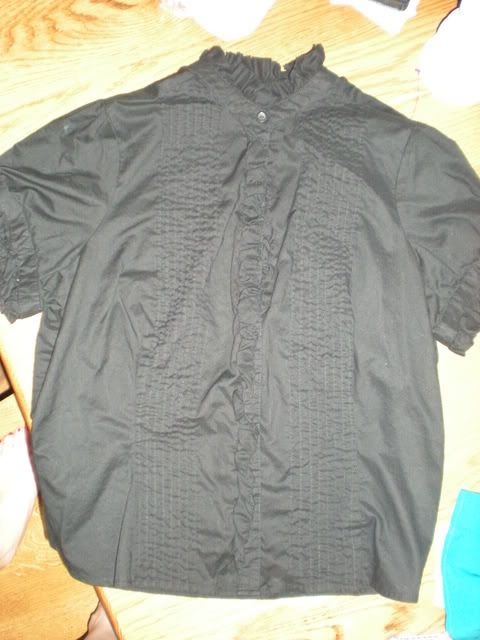 I fell in love with this as soon as I saw it!



Very simple, but needs lace I think.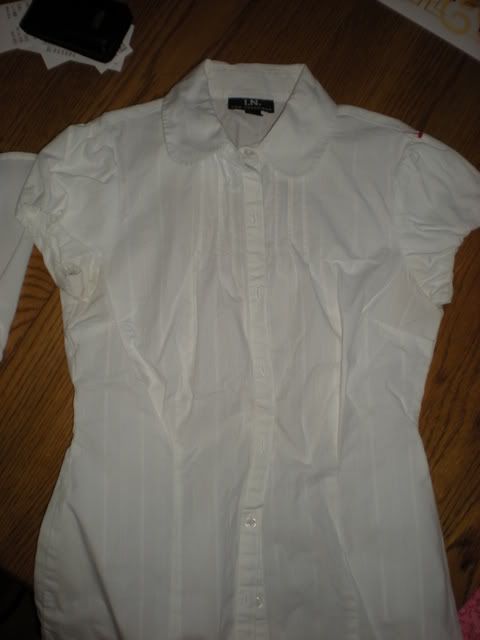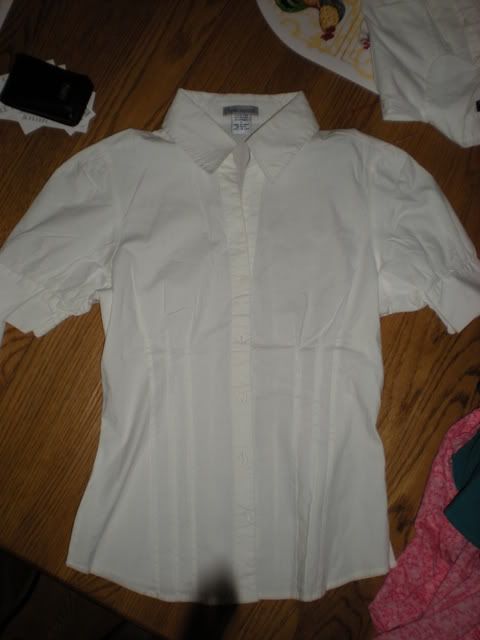 Love this. It's a light pink with small ruffles, there's a progress photo of this one a little farther down!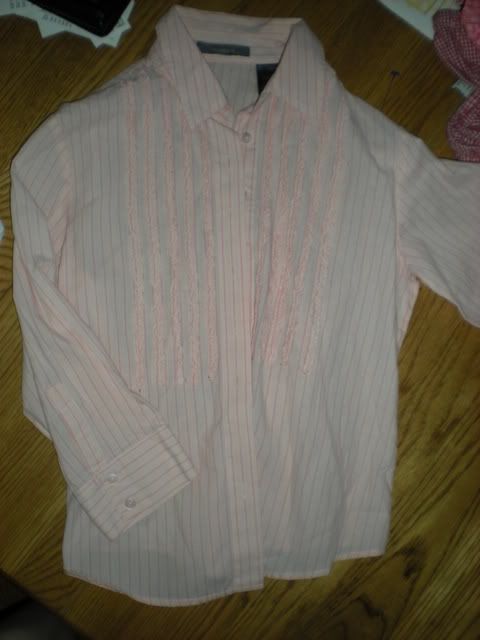 Progress!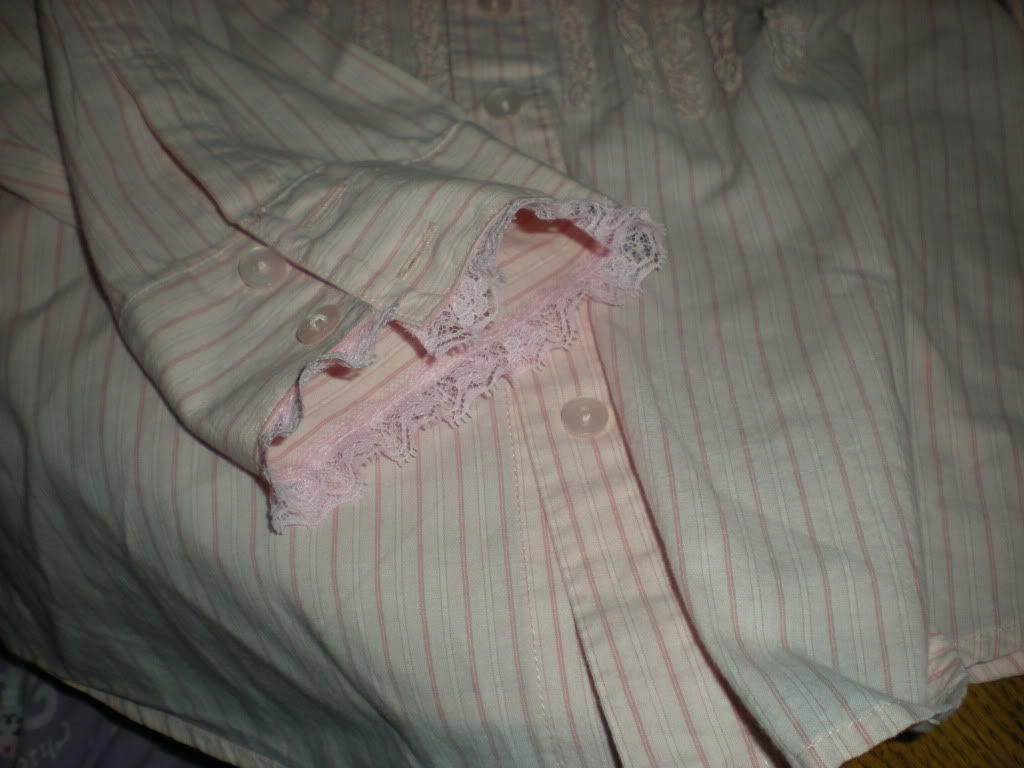 Hard to see, but this has small ruffles as well.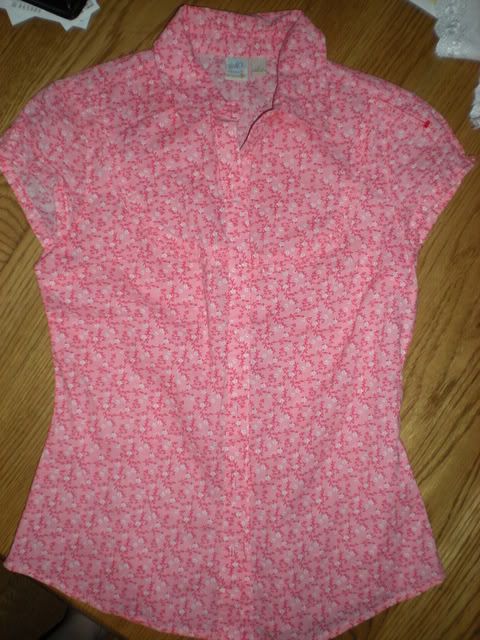 Also fell in love with this!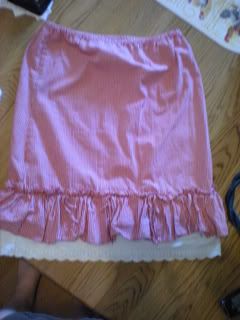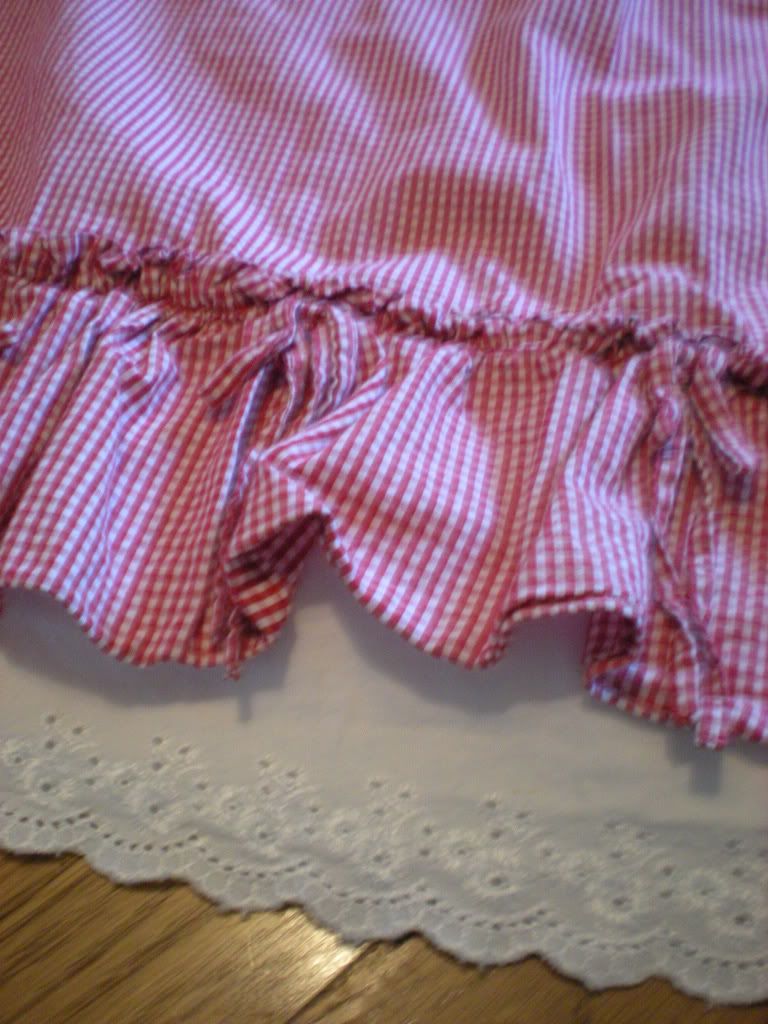 Before picture. (Yes I know it's a bright color, but I like it.)



After photo!



Shoes that need some shining and love!



Shoes on. (Blah my pale legs~)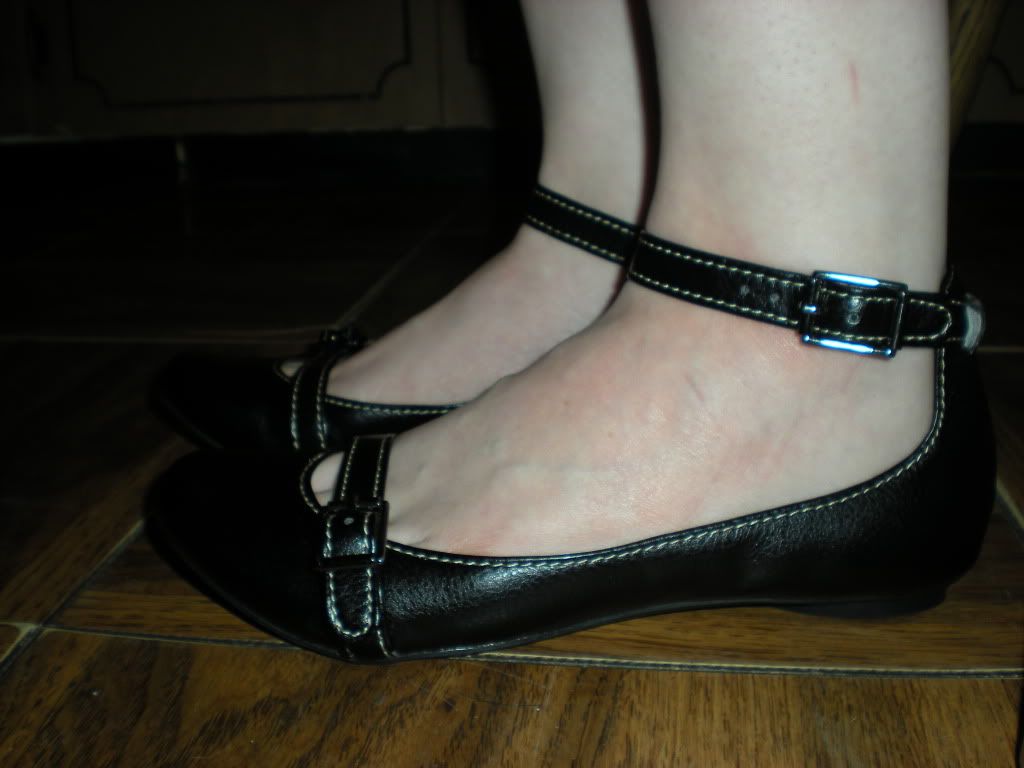 Cute purses for a dollar each!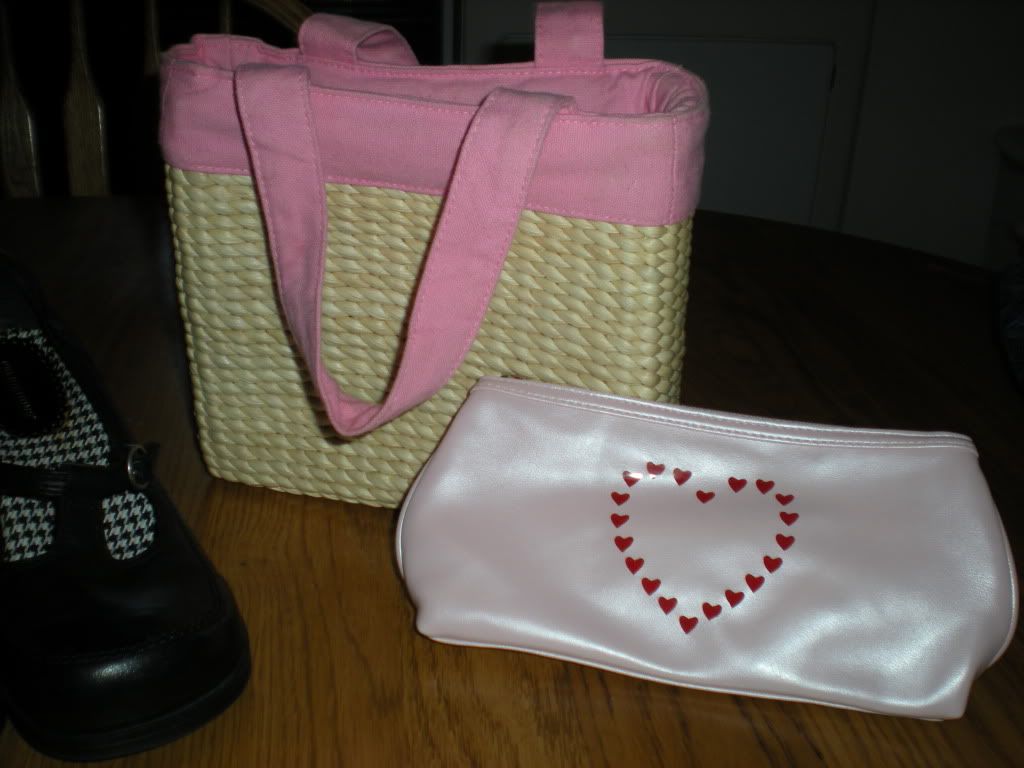 I guess that's it really, thanks for looking.