My husband was kind enough to go to the Post Office for me today to pick up my Meta LP.



I bought the 15000Y Pack.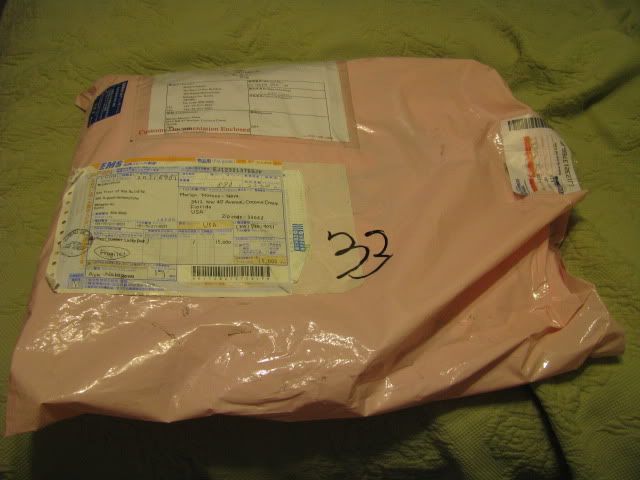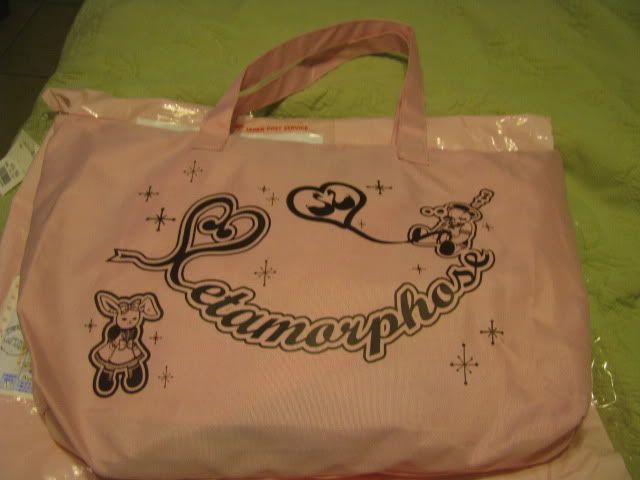 I got a pink bag. I'll probably use it for either dance class or for my groceries (Go Green!)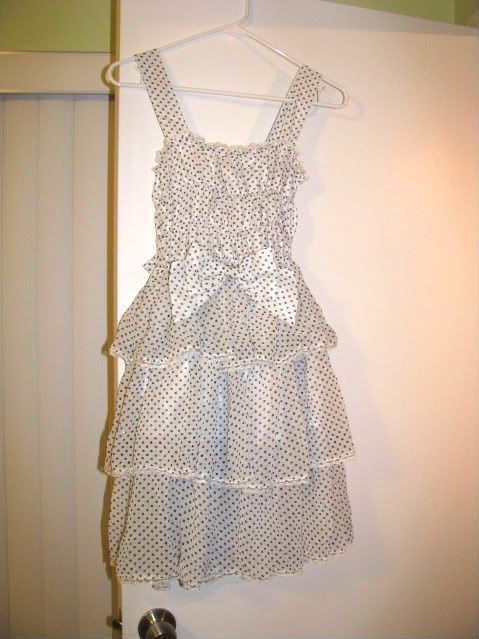 Inside I got a White and Black Polka Dotted Chiffon JSK. It is fully shirred, and the waist ties and Bow are detachable. It also came with a white satin slip to wear underneath.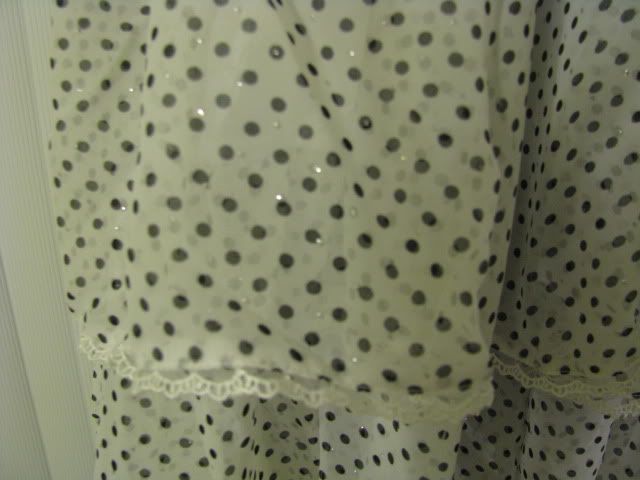 There are small flecks of silver glittery dots as well :3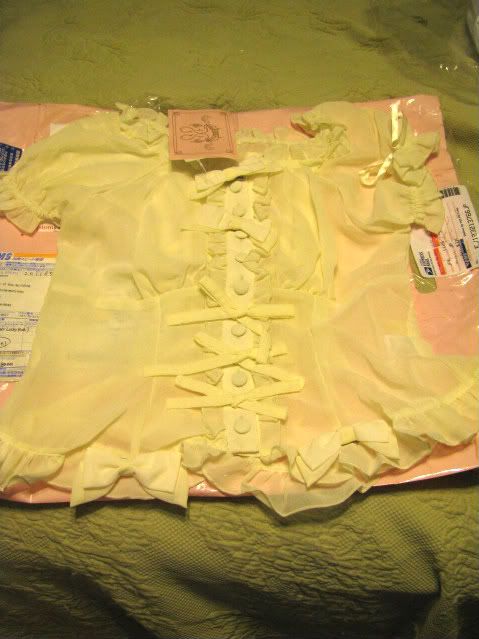 I also got a Cream Chiffon blouse. The two bows on the bottom by the hem are detachable. It is partially shirred in the back, and has some elastic by the neck line.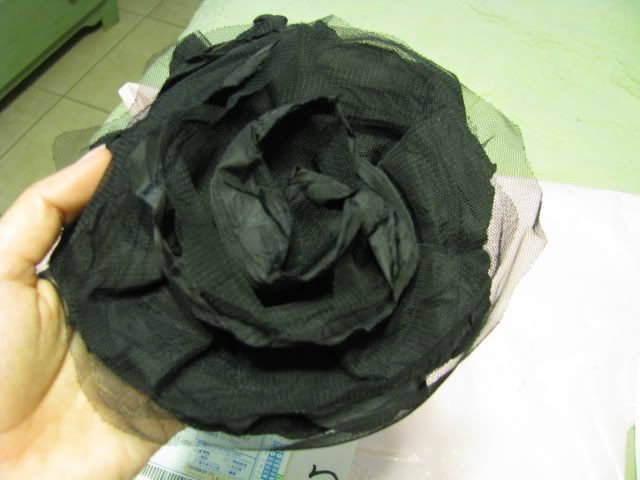 Black Flowery Headdress. It's huge!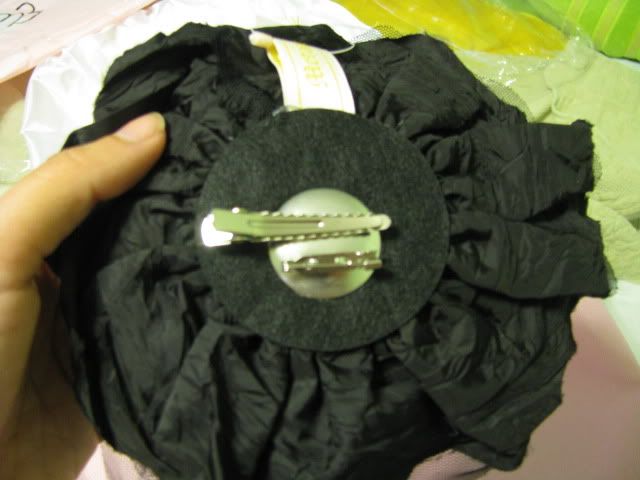 You can also use it as a brooch.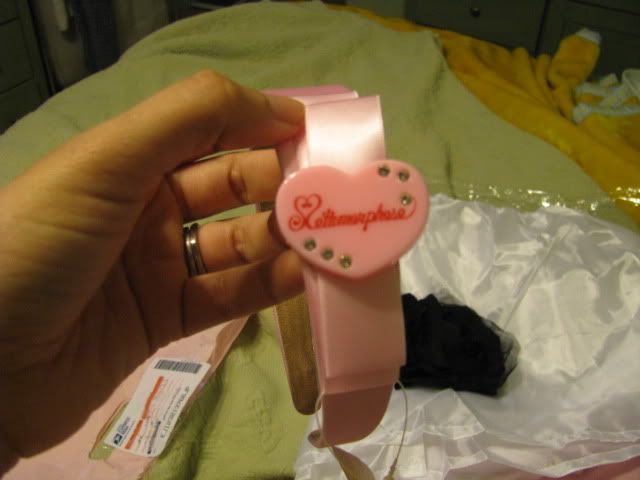 Pink Satiny Head bow.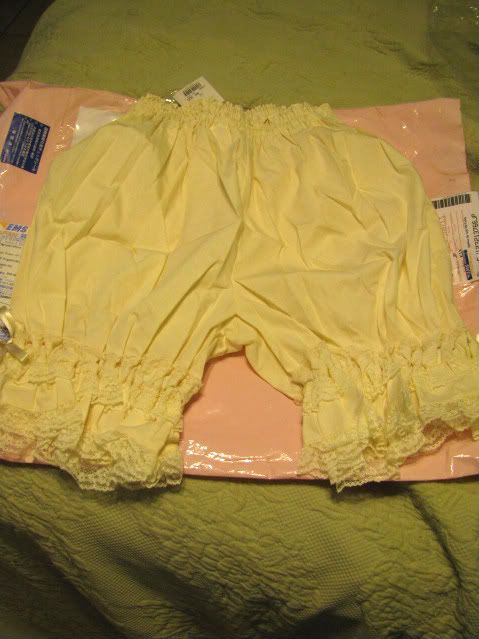 Long Cream Bloomers. I would've preferred White Basic ones, but I will keep these since they're cute.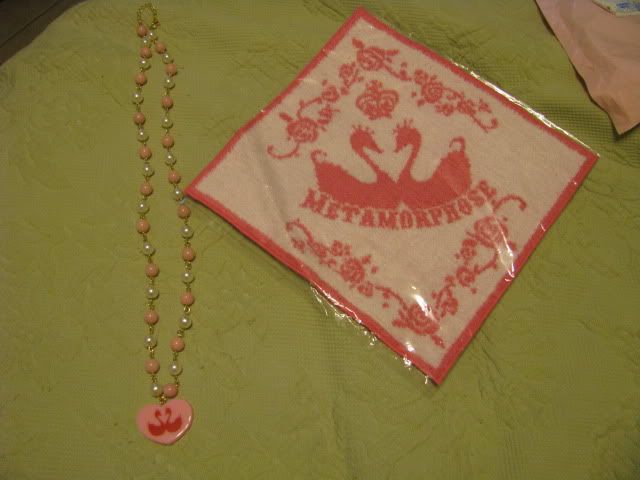 Necklace and Washcloth. I'm undecided if I will keep the necklace or not.

All-in-all, I'm pretty happy with my LP. Most of the items match each other pretty well, and they can be worn together as a Punkish Lolita coord, or alone for a funky party outfit with some other, non-lolita items, like jeans :)