So thismorning my postman (who i know far to well) delivered to me my meta luckypack!
he looked rather confused by the pink bag with all the love hearts on it :P
I was really hoping for some dark items in my pack, at least a dark bag and necklace.
When i opened it up i saw a pink bag, no biggie, I can deal with that as long as i don't get an all pink pack.
Heres what i got.....
-______-''''
I really have the worst luck lol.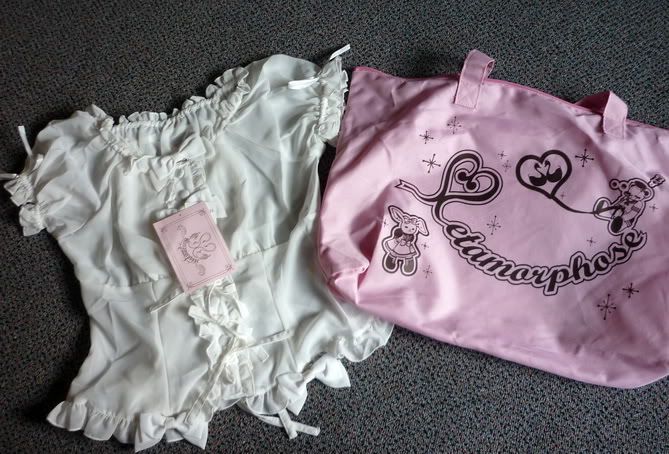 The chiffon blouse is cute, but the sleeves are really tight and its very short. I think i will try and trade/sell this.
I really wanted the black bag :(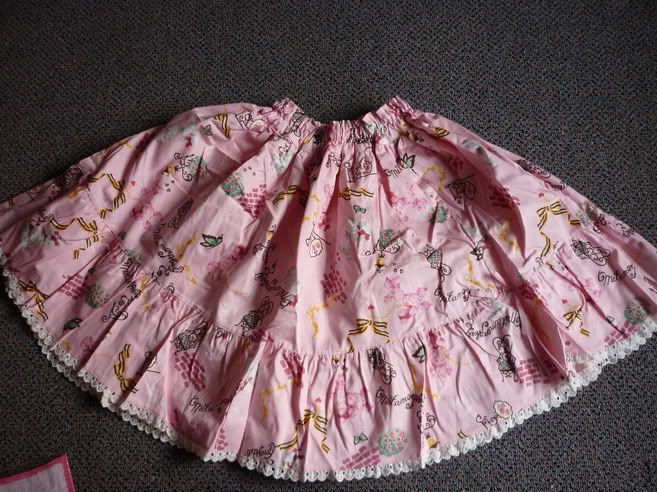 Poodle skirt in pink..... its very cute details, but i really hate pink.
I hope to trade/sell this.
Poodle bloomers and tote. Again, i want to trade/sell these.
The necklace is pretty, but i want to try and get a black one.
The face washer is the only thing i think i'll keep lol :P