I wanted to share with all of you my recent experience with BtSSB, and how they treated me when I brought up a quality problem. I have read the stories, but it still stings when you experience it directly.



I ordered the Strawberry Cake Shoes directly from their site, the brown colorway in size L (24.5).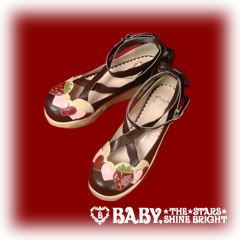 Of course, as soon as I got them, I tried them on and pranced around. They felt great, with a fair fit.

So, I wore them to a meet-up for a few hours, and unfortunately, this is the damage they incurred: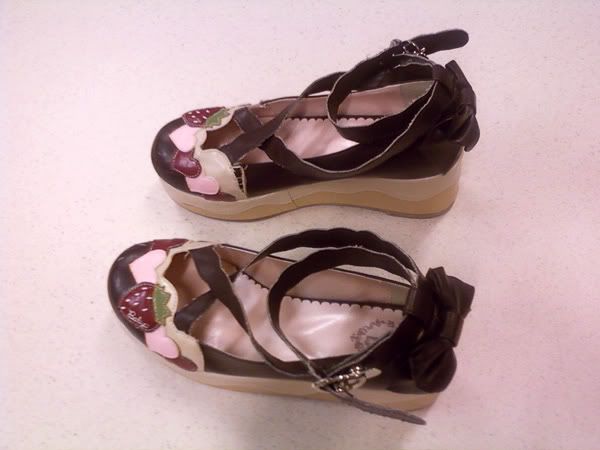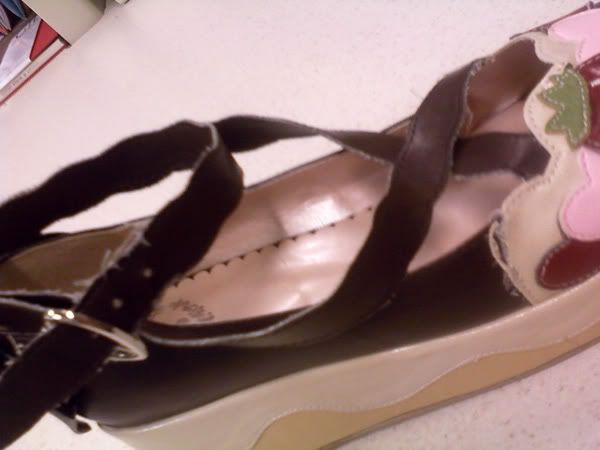 To prove how little they have been worn, here is a photo of the soles:




I was very upset that they were falling apart so quickly, and as I paid roughly $200 for them, I felt inclined to share these photos with Baby. Here is the message that accompanied the photos:

"Hi there! First, I would like to say that I have been a customer of Baby for a few years now, and own several dresses from both Baby the Stars Shine Bright and Alice and the Pirates. I love them and wear them all the time, which is why I trust the quality of your brand.

Recently I purchased your Strawberry Cake Shoes, size L, in brown. I am a bit upset because after only wearing them for a few hours, they are completely ruined. I assure you I did not do much walking or strenuous activity.

The shoes are coming apart at the front, the straps are fraying on all sides, the toes have been scuffed too easily and beyond repair. These shoes suddenly look like they have been worn for years. I am not sure what to expect from telling you this, but I am very upset that my brand new shoes fell apart so quickly, which makes me hesitate to order from your company again. You will find photos attached proving what I tell you; I included a photo of the soles of the shoes to show you how little I have worn them.

Regards,
Amy ______."

And here is the (surprisingly swift) response I got:

"Dear Amy

Thank you for your E-mail and for sending photos.
Our staffs also use the same shoes for more than one year but it had never gotten the
damage like your shoes, and we had never received the claims from other customers.
The material of this shoes is very delicate and we need to pay attention when we use it.
As for the torn strap part, it occurs when the shoes is too small for the user.
Unfortunately, we suppose that your feet are too thick for this size.
All we can do for you is to ask you to refrain from purchasing the our shoes after this.
We feel very sorry for this matter.
Thank you."

Yup. They told me my feet were too big. I feel like I am on an elementary school playground here.

I sent a brief response this morning:

"I am honestly shocked that a business would go out of their way to insult a customer like this. How could you possibly know the measurements of my feet? I have been wearing size 24.5 for years now. I assure you that is not the problem here. I will be letting the international lolita community how you treat loyal customers with genuine problems.

Regards,
Amy ______"

I am really upset I dropped $200 for this crap, and I am very upset with BtSSB. They really do seem to have the worst customer service out of all the brands, in my experience. I hope you will all reconsider purchasing shoes from them in the future.