I'm new at making reviews, and my camera's not the greatest, but here's my best shot! :D


I saw a post by
sophisteacated over on
sew_loli , where she posted a set of frilly pajamas she had been commissioned for.
I fell in love with the design (they're so cute!), and asked her when she would be open for more commissions.

Timeline: (all dates are approximate)
16 Mar: I asked to be placed on a waiting list.
07 May:
sophisteacated followed through on her word! and contacted me with her pricing information. I asked for two sets of pajamas.
~ May: We discussed fabric options, pricing, measurements, etc. She was very prompt in her replies! When she couldn't find the fabrics I had initially picked out, she found good alternatives, and double-checked with me, to make sure I approved.
13 May:
sophisteacated started sewing my pajamas.
1 June:
sophisteacated completed my pajamas, and sent me pictures.
2 June: My pajamas were shipped!
3 June: My pajamas came in the mail! Shipping took one day!!

On to the pictures!
(I forgot to take before pictures, because I was excited to see the pajamas... but they came in a USPS Priority Mail box, each piece in its own ziploc bag, wrapped in yellow and purple tissue paper, and with a cute note!)

My first set of pajamas: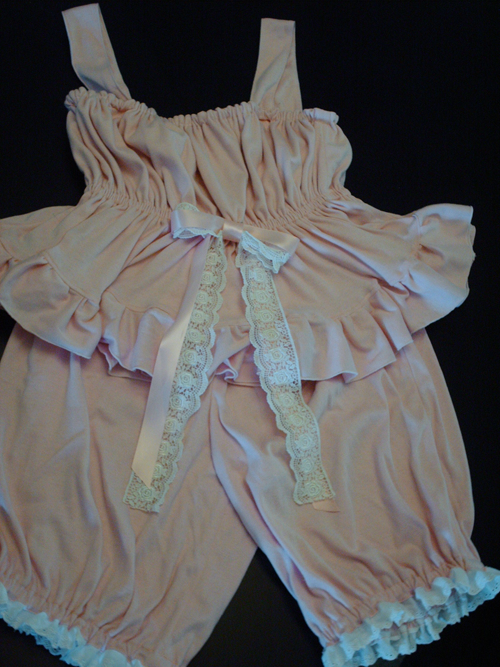 I asked for a light pink, summer set. I think the fabric is cottonpoly jersey?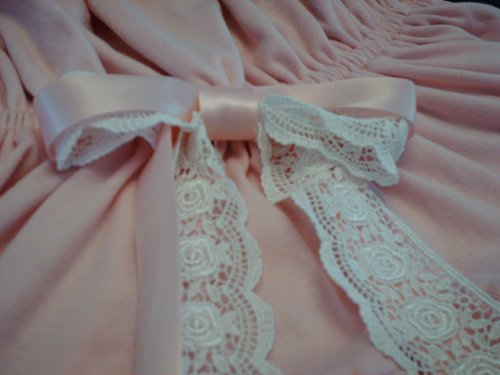 The bow is detachable~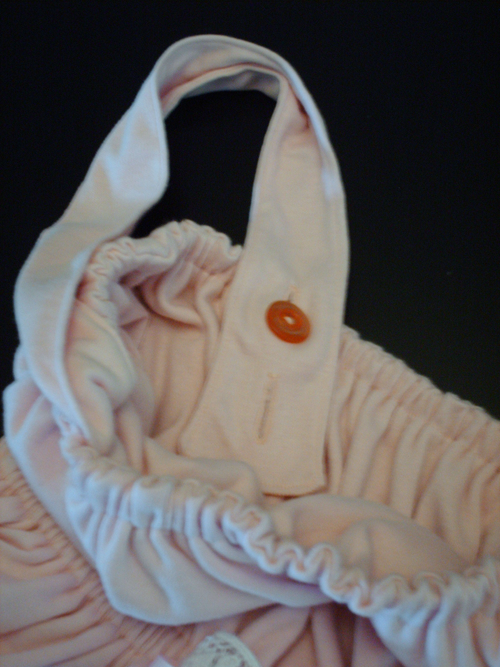 The straps are adjustable~ ♥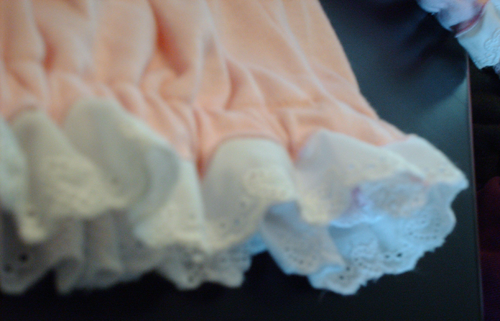 This shot came out blurry, but the lace around the hem of the legs has little hearts on it!




The seams. I'm no expert at sewing, but everything looks amazing! No loose ends, everything looks finished.
(I showed them to my mom, who knows how to sew, and she was impressed~)

My second set: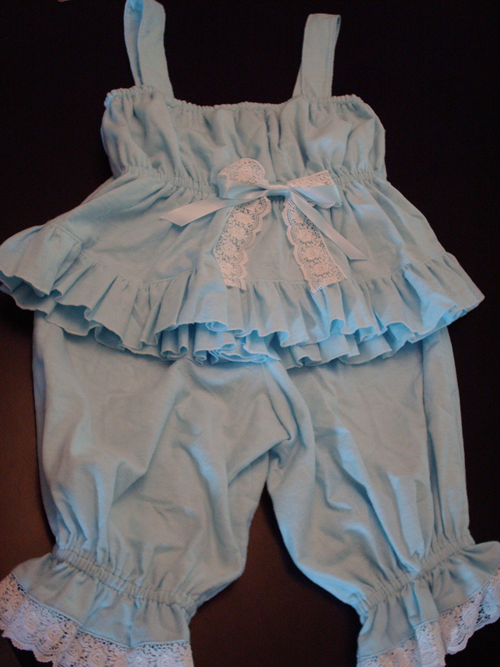 For my second set, I asked for a winter set, with longer bottoms. I think the light blue flannel is adorable (and cozy)~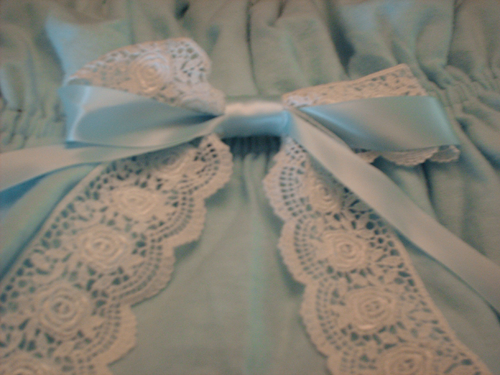 Again, the bow is detachable.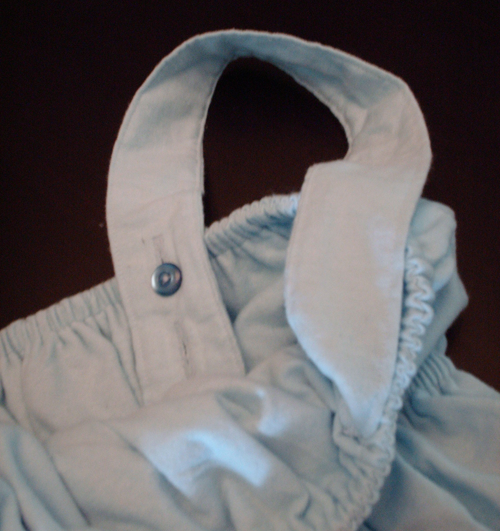 Again, adjustable straps.




Lace detail at the hem of the leg. All the lace is very soft, perfect for pajamas!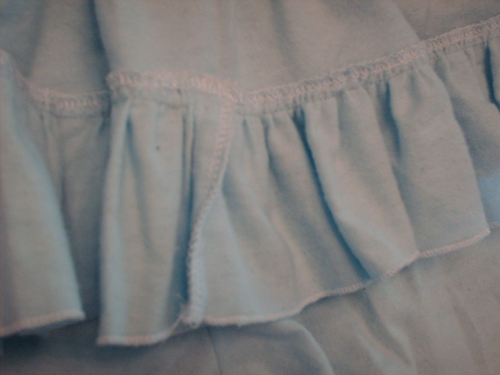 More detail of the inside seams.

Overall: (out of five stars)
Communication: ★★★★★

sophisteacated kept in touch throughout the transaction. Her replies were always prompt, and she kept me updated about everything!
Shipping/Packaging: ★★★★★
Domestic shipping took a day! I was expecting them within a week or so, but holy fast!
The pajamas were very carefully packaged, and arrived in excellent condition~
Quality: ★★★★★
I love these pajamas!! They are so soft, and they fit perfectly~ Definitely comfy enough for sleeping and lounging around.
And they're very well made. These aren't falling apart any time soon! >D I'll get to be comfy foreverrr~
Notes:
I cannot express how happy I am with these pajamas, and with
sophisteacated 's service!
sophisteacated was very sweet, and I love that she was very understanding with my lack of knowledge of fabrics, and she double-checked the details. The pajamas are adorable and amazingly comfortable~

In case it wasn't clear, this is a positive review, lol~ I am a very happy customer! ♥
Thanks for reading!