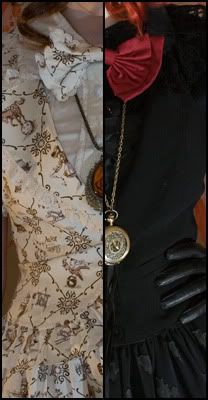 I felt that these were a little bit fancy for a Daily Lolita post (not to mention big), so I thought it might be nice to share with
egl!

Today, I tested a new method of making backdrops (it involves a quilting hoop, scads of fabric, fishing line and a ceiling fan; work is still needed on getting the fabric to drape properly) and some new coordinates. They could both use some tweaks, so constructive criticism is definitely welcome!




The Ringmaster
The Lion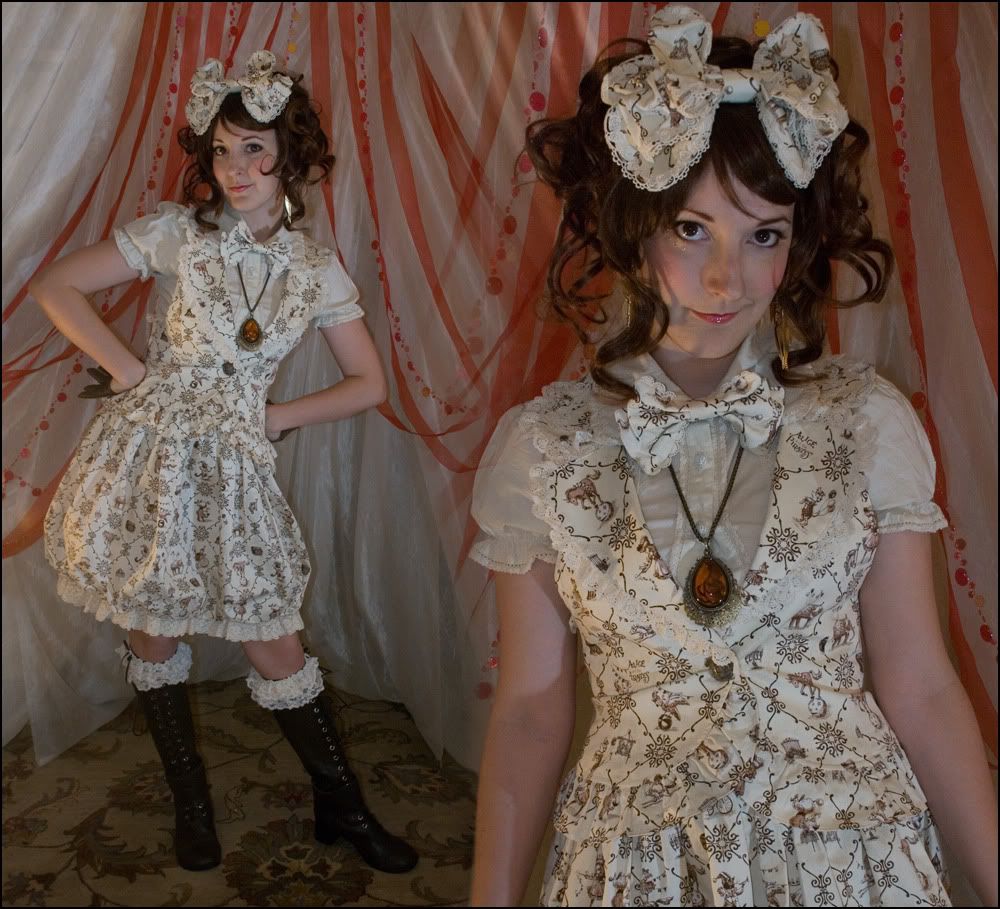 I hope you liked the photos! If anyone has tips for lighting, I'd appreciate it. I'm still learning and have sort of ghetto-rigged myself a hot light out of a work lamp and a strobe using my hotshoe flash on my extra tripod.

HEY! SOMETHING EXTRA!




The kodona version of the second outfit, which requires something ... else. It just isn't boyish enough. Probably the wig and make-up's fault.


Thanks for looking!