Hi everyone! How are you all? I'm hoping for a few opinions on a coord. I made my JSK, but couldn't figure out what to wear with it... (I have no short-sleeved "Lolita" blouses...)

So in my closet I found a bright pink frilled blouse that matches the bright pink accents in the dress, slapped on a pair of bobby socks (which I actually dig,) and tea parties.

Any suggestions on how else I can coordinate this JSK?

Today's Coord: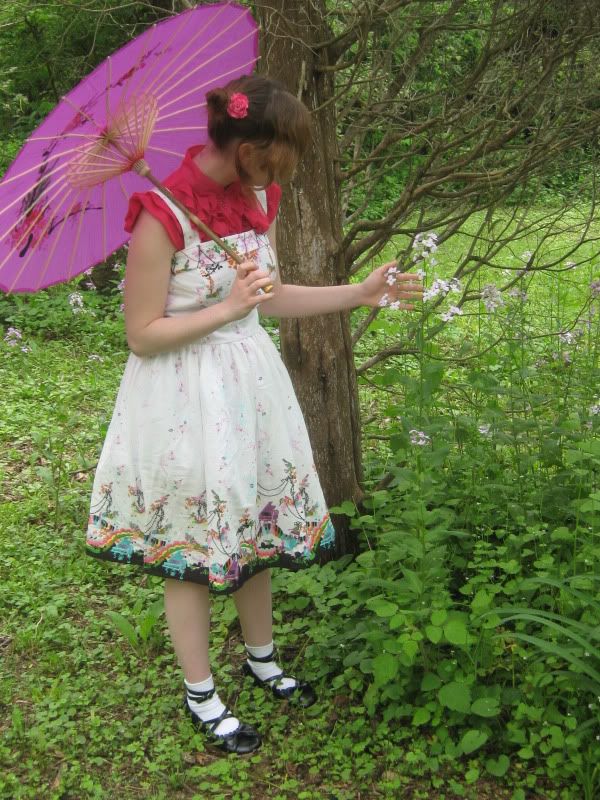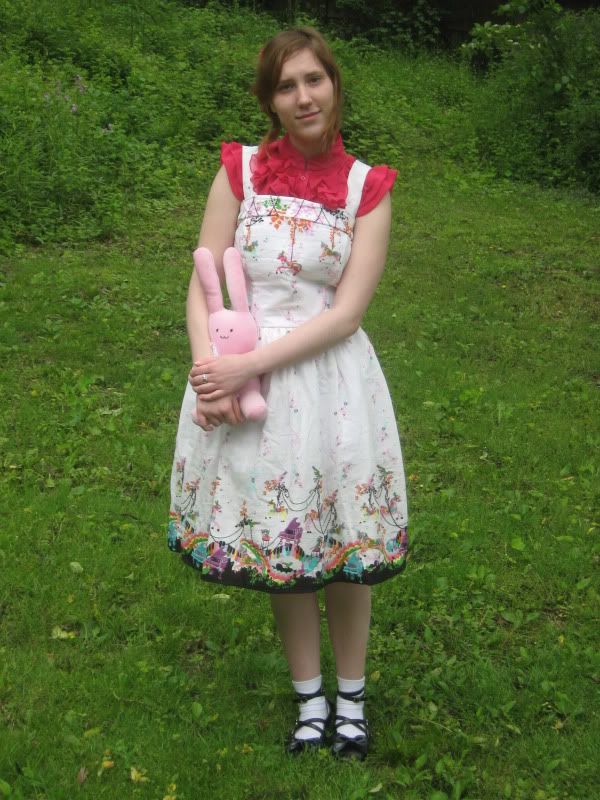 Close-up of the print for color reference.

Thanks, everyone~!

P.S. I know it's a bit big, I have to take it in some more in the bodice.
P.S.S. STUPID TAGS.