Spring in Brooklyn NYC Meetup

[[update #2]]

When: Saturday, June 11, 2011, 11:00AM

Where: Brooklyn Botanic Garden, Eastern Parkway Entrance (check map image below)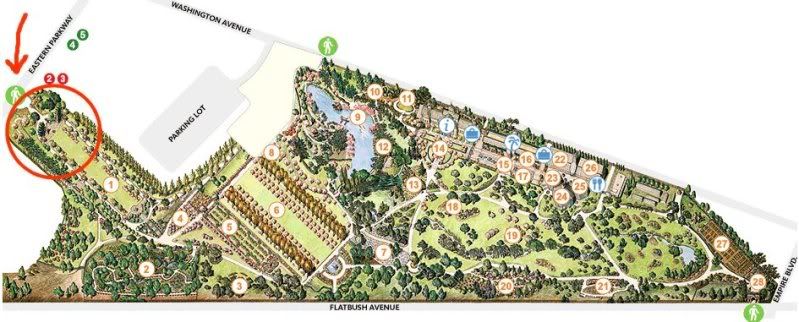 Basically, all the same info from Update#1 is repeated here:
BBG Address:
900 Washington Avenue
Brooklyn, NY 11225
**How to get to the Eastern Pkwy Entrance: 2,3,4,5 trains**
Last year, the meetup was on April 3rd, but the rose garden was closed, and the weather got quite cold in the late afternoon. I thought it would be a good idea to have a meetup in June when the roses are in full bloom and there are many more photo opps, plus the weather will probably be much better! =)
RSVP deadline is May 31st.
Please RSVP by commenting on whether you're going or whether you might be going - if you're not sure yet, I can put you down on the 'maybe' list.

EDIT:

Attending:
lightsabers247
sadestr0se3263
Ashley Forrester
suokitten
imaginaryalice8

Maybe Attending:
sugaryalchemist
zammap
notthequeen