I have just received my Tea Party shoes today, and couldn't wait to take pictures and give the community a thorough review of a nice pair of Tea Parties. I got them from this ebay seller: http://cgi.ebay.com/ws/eBayISAPI.dll?ViewItem&item=120723733610 I'll be leaving good feedback. They are customizable and made to order, you leave your size, color, finish, and heel size preference in the Paypal message or send a message to the seller with the info. This is the normal heel, they can make them with a 4.5 CM heel as well.

Upon opening the box, I found each shoe nicely tucked away in its own plastic bag. The shoes are made of pleather/plastic fake-leather, (The pictures didn't show the material as clearly as they could've on the site,) but I don't mind the fake leather too much. The buckles are cute hearts and they feature snaps for easy on and off.

There is absolutely no awful petrol/plastic smell, just the normal fake leather American shoe smell, and I had to stick my head into the shoes just to smell it.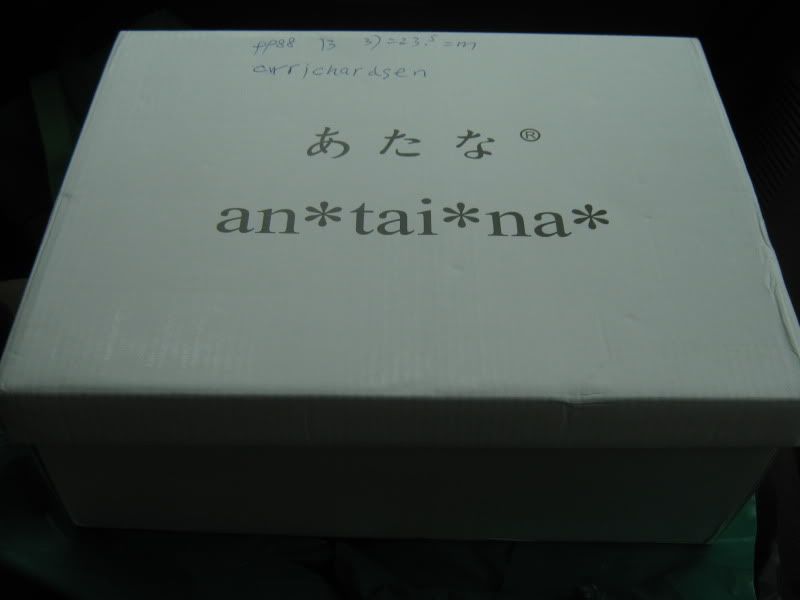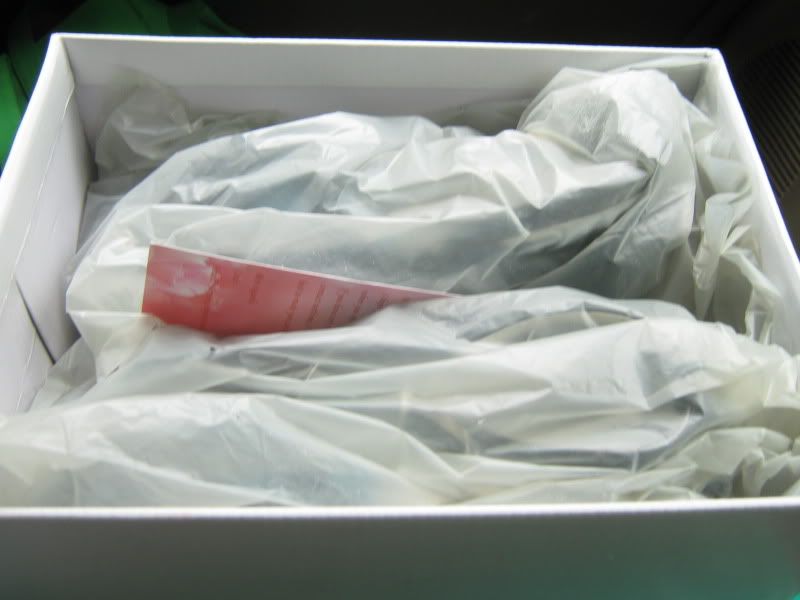 The shoes are practically the same in every detail as AP Tea Parties, including removable ankle straps, heart buckles, and snaps.



The inside features the shop label in gold with cute white and blue polka dotted soles.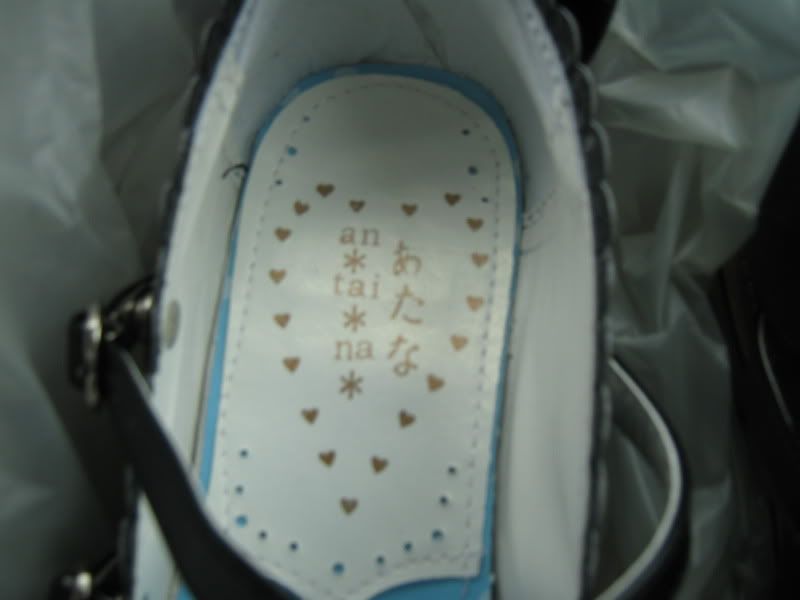 The bottom features grippy tracks and heels.



The first flaw I spotted was a small tear on the inside back lining in the heel portion of the right shoe; upon feeling it, it is not unglued or unsecured, and will not fray.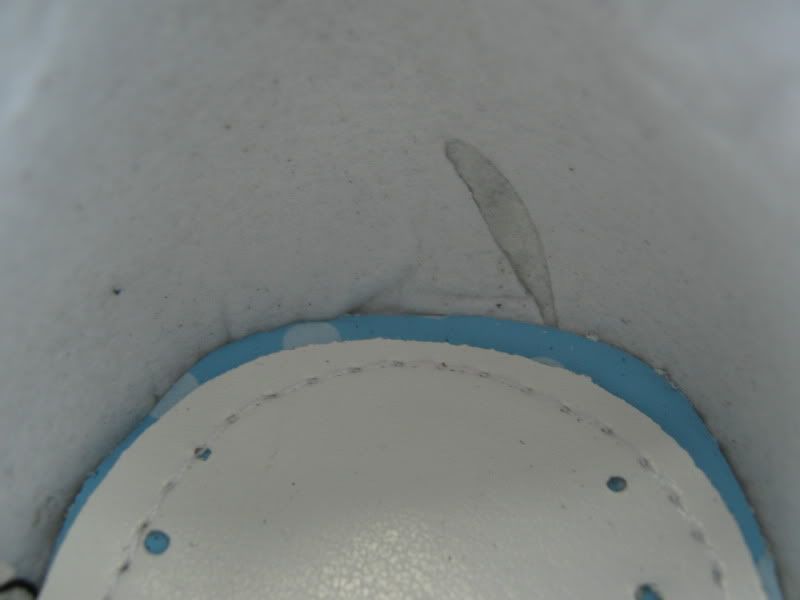 The second flaw is the back bow on the left shoe, it's a little squished compared to the one on the right shoe.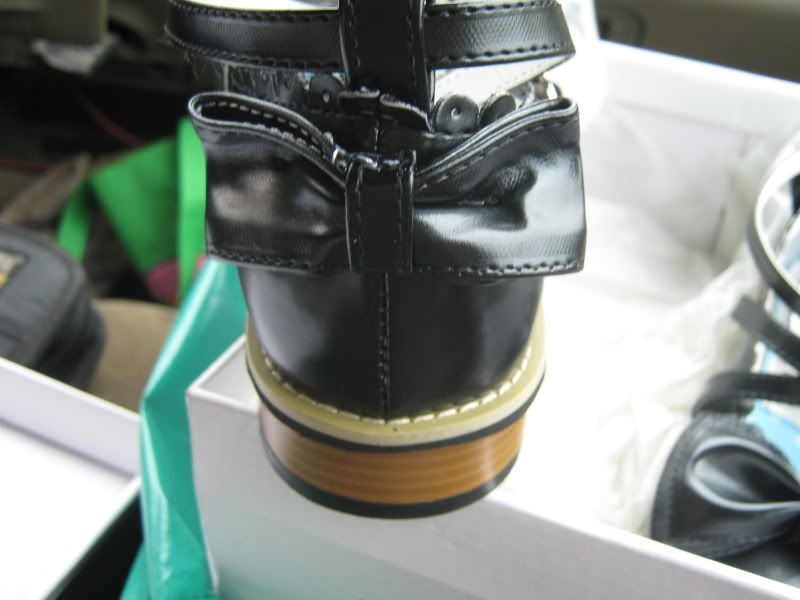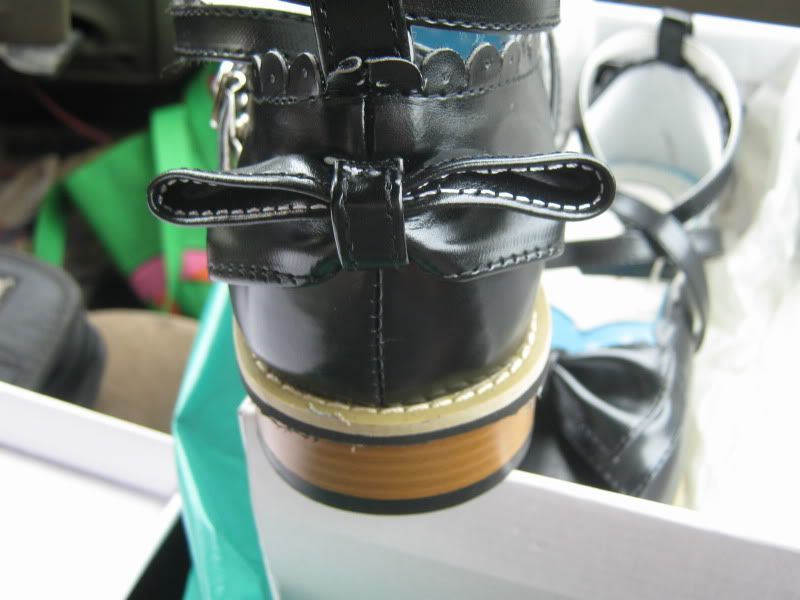 Other than that, there's a small "crack" in the ridge of the sole, but an identical one in the same place on the other shoe. I'm assuming it's just they way they are constructed.



Along the inside edge of the heel, where it connects to the sole, is this weird plastic-y sheet bunching? I am also guessing it's just what makes the bottom shiny. NOTE: It's plastic. I peeled it off, ha ha.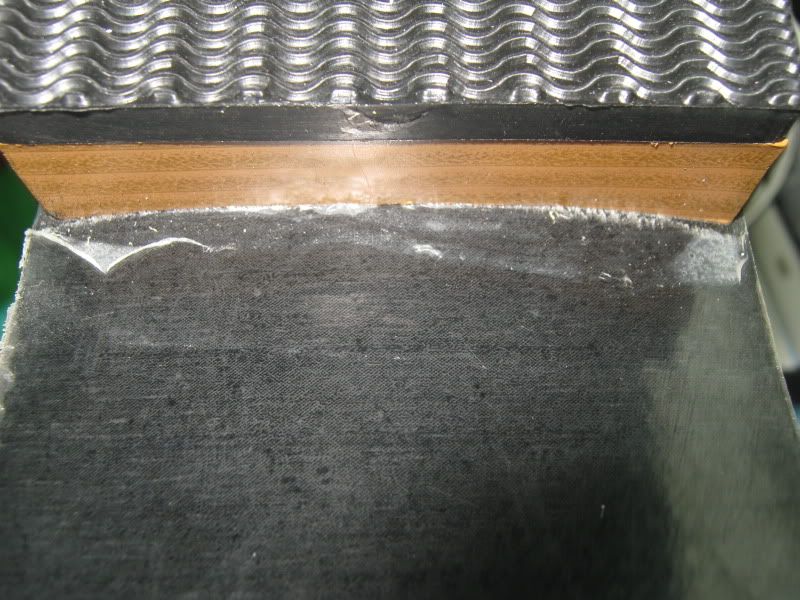 Here are some pictures of me wearing them: I am not wearing socks at the moment, it is warm here and they are just a BIT snug, so socks didn't help that much. They are shiny, but you can ask for them in matte finish.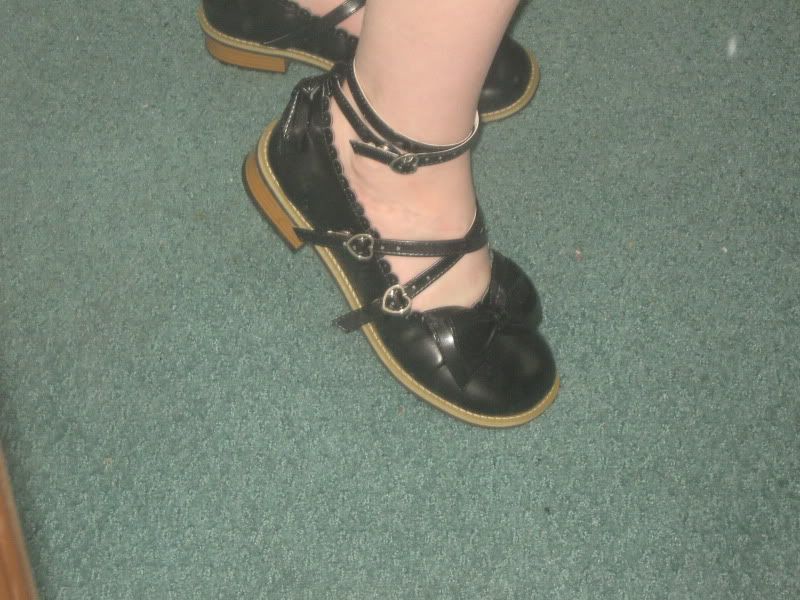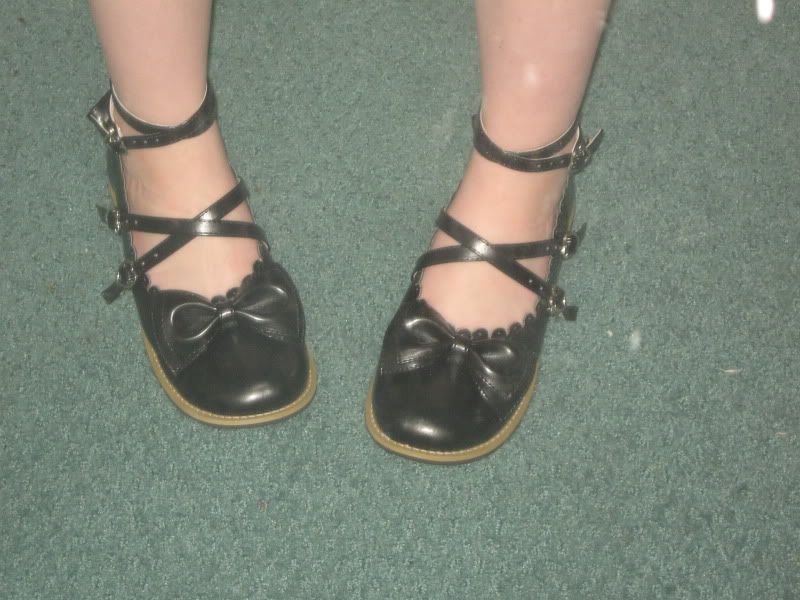 The bows are not detachable, but the ankle straps ARE removable.

REGARDING SIZING:
Alright everyone, the big question answered! For this seller, please please please pay attention to sizing. The chart is a little strange, because sizes weren't lining up with what I was used to. When measuring my foot, I got about 23.1 CM, when I was buying Bodyline 24's. My BL flats are huge, but my heels of the same size from BL are a perfect fit. So, I assumed the chart was strange, and got a 23.5 CM for wiggle room. THESE SHOES RUN SMALL! Get a size that you KNOW fits you, or get yourself extra space in there. They're a tiny bit snug with socks, but I'm sure walking in them will stretch them out a bit. They're perfect in length and width, but a bit tight across the top of my feet. (The shoe part, not the straps.) So be careful. I'm currently still wearing them WITH socks in an attempt to just break them in a little. Walking isn't uncomfortable, but they are tight.

Price was $40 USD plus shipping. Including shipping, they were about $60 USD, which is cheaper/the same as buying them from Secret Shop and MUCH cheaper than AP.

All-in-all, I'm rather happy with these shoes. Shipping was VERY fast, and the buyer is easy to communicate with and responds quickly. They're comfortable aside from the tightness, so adorable, and practically perfect! I hope this review was helpful to everyone!

MODS: For some reason my tags aren't working? It won't load up. TwT