My first attempt at writing a review. Let me know if there is anything other information that I should include.



25 April
Ordered Atelier Pierrot Shirring Bustle Corset Skirt through XOJapan. Payment done on the same day. International shipping has to be done through tenso. Package is shipped to tenso on the same day. Shipping to tenso is free.

26 April
Package arrives at tenso storehouse. Tenso sends payment advice. EMS shipping fee: 1380 yen. Service fee: 490 yen.

27 April
Tenso shipped the item.

29 April
Item received.

I would definitely used tenso as a shopping service again. The fees are really low and they are quite fast.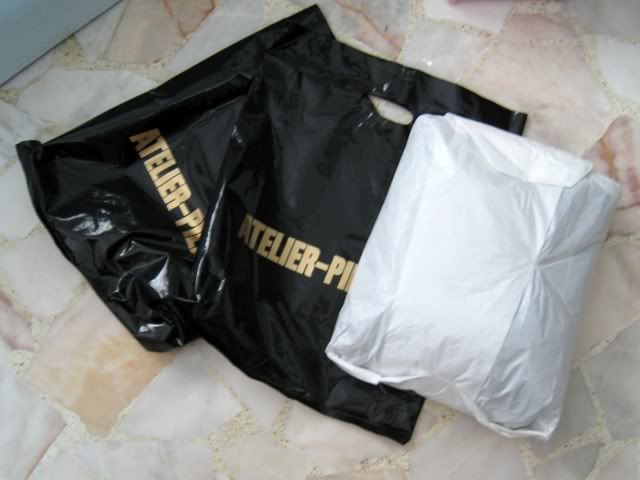 Rather well packed with 2 plastic bags and paper wrapped.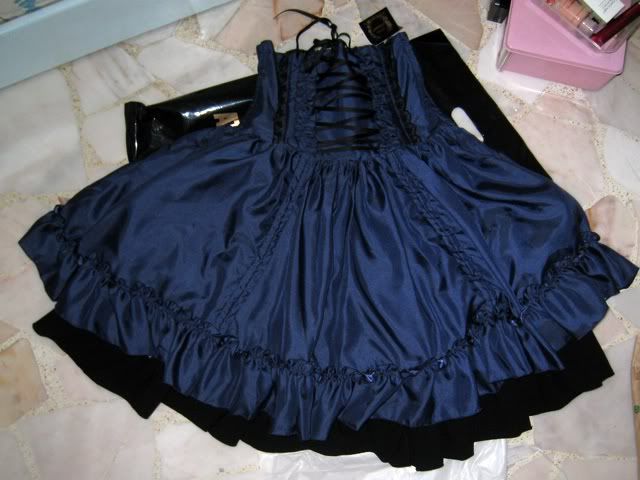 I think this was taken with flash?



Which makes this taken without flash?



A very minor flaw that I spotted was a loose thread. The only loose thread in the skirt.



The front corset is loops are hidden under the frill. Much better than looping them through lace.



The back corset and shirring. The only thing I dislike was the extremely long ribbon, even when the shirring is fully stretch, the remaining length of the ribbon is still long.

Measurements provided
Length: Waist approx.16cm, Skirt 50cm
Waist: approx. (44cm)~54cm~76cm

I measured the high waist part, it seems like the waist is at 76cm without stretching the shirring. It can go up to approx. 95cm fully shirred.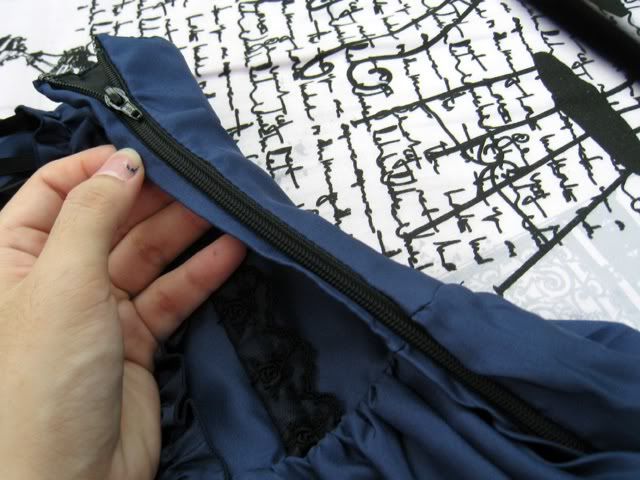 A normal zipper which is easier to zip up compared to moitie skirts.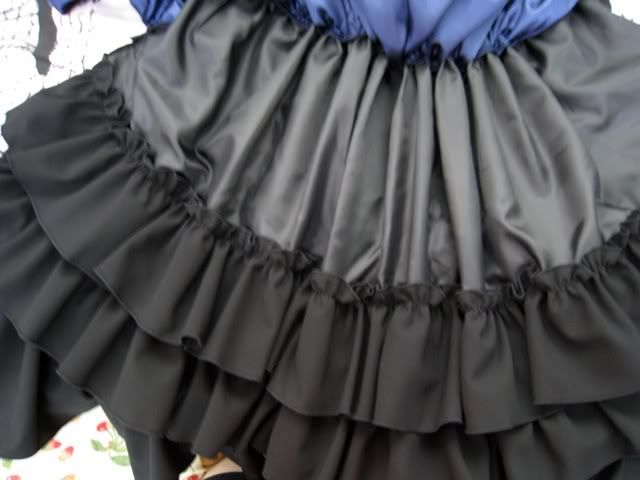 The black frilly parts are attached to the lining.



Worn without a petticoat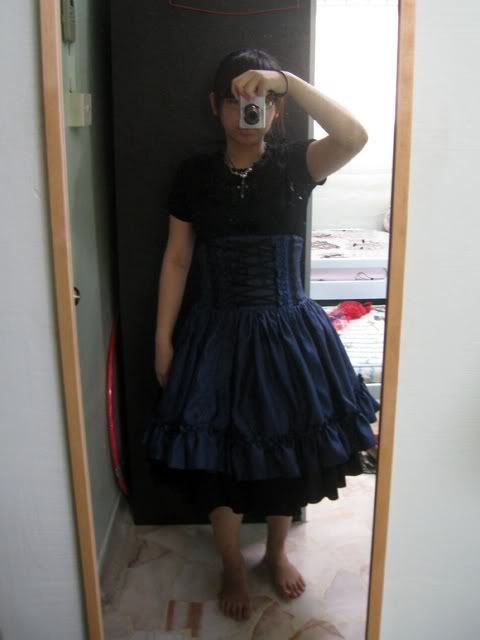 With a petticoat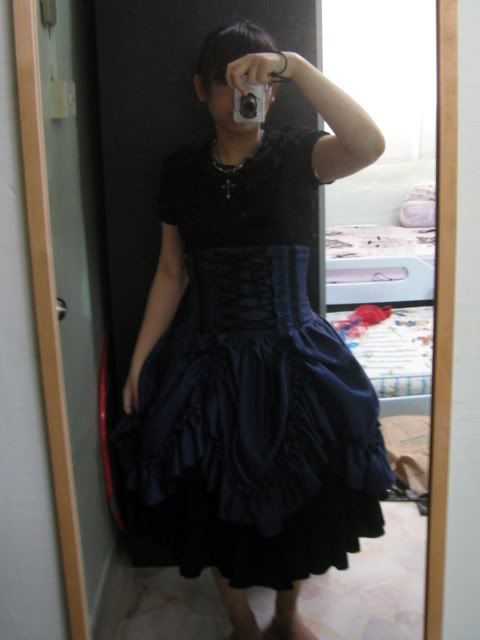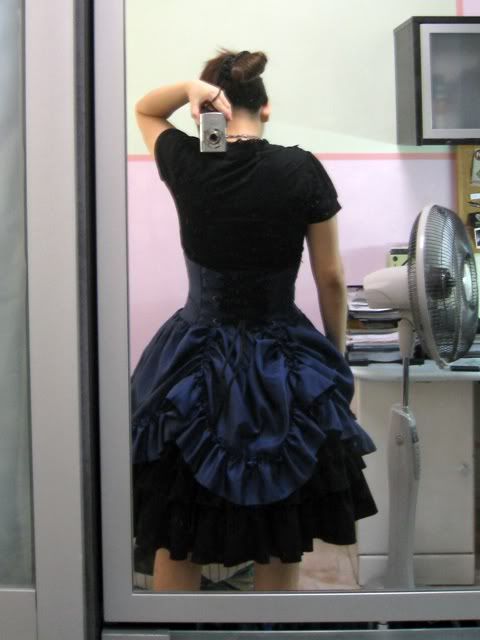 I should have removed the skirt to create the bustle instead of doing it while wearing it. Moment of excitement made me do stupid things.