Hello everyone I'd like to show you some of the things I've been up to and get some feedback on some ideas. I've finished a few commissions and will be opening skirt commissions for my past fabric designs as well as shefallssoftly's Octopus print in the next few weeks. I am also looking into getting my newest design done in a factory.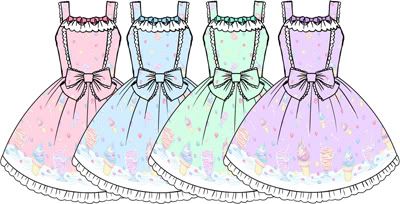 My newest design will be ready in time for summer. As I cannot sew as fast as I'd like and am pretty busy with school, I am looking to get this design made in a factory. I am curious how many people would be interested in buying it as I would need at least 5 preorders for each colorway in order for it to be made with no limit to how many can be ordered. Before I open the order I will have samples made and photographed so everyone can see the details and construction. Right now it looks like the preorder price would be around $150 which would go up to $200 after the preorder. I can have plus sizes made though there may be an increase in price for some sizes. The time from when the preorder closes till when JSKs will ship out would be about a month.

What does everyone think? Would you buy one in the preorder? What colorway would you buy? Suggestions/critiques on the print?


Next up is
shefallssoftly Octopus print skirt. In the next few weeks I will be opening skirt commissions for it as well as skirt commissions for my Sweet Chocolate print. I can make the skirt in the colorways not available for sale at the moment.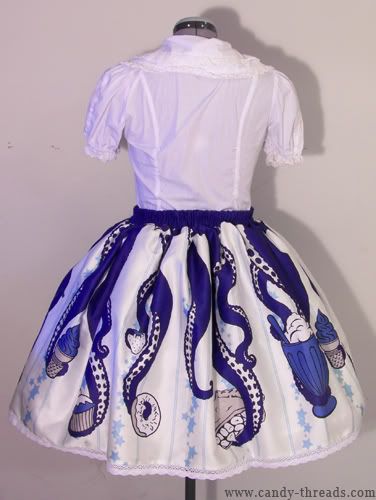 And last is the Sweet Chocolate OP and skirt which I finally got around to uploading pictures.