Hi ! ~
Another Transformation for April :)

I'm a day late, I know, sorry >_<


First, here myself without make-up or any particular hairdo.





I didn't have any picture of my make-up as I did something pretty simple and it doesn't show very much on picture.
I just use a base, strawberry lipstick, light pink eyeshadow, and a bit of eyeliner.

As I want to do a proper transformation, I decided to wear my only one and brand new wig to show a real "transformation". xD
So here with the wig put on, Claire Beauty wigs are pure love !!





Then I dress up in lolita, and as you can notice, I usually wear glasses.
As I can't wear circles, I have to wear it everytime, can't put it off into lolita, sorry. >_<





And then, tadam, final result in lolita :)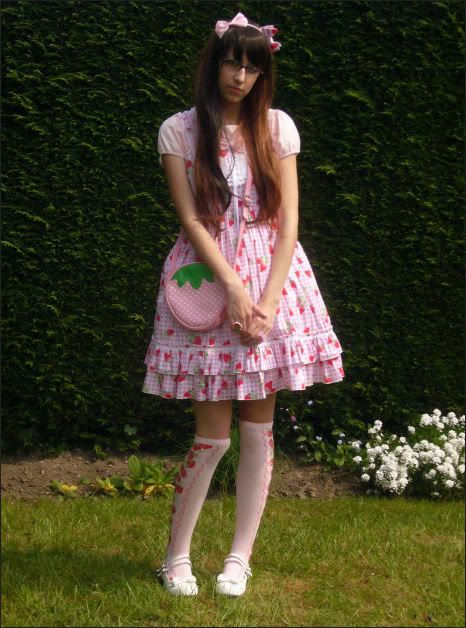 Thank you for viewing !
I hope you liked my little transformation :)

Have a good day !