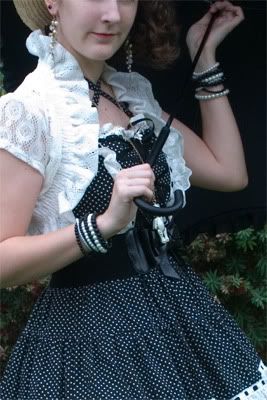 Today, there was a lolita-themed tea party held in the park! I decided to wear a polka dot country outfit, because what's better for a picnic than country? Gave me an excuse to wear my cute new teddy bear pendant, too. :)

Since the Aesthetic Theme for the month happens to be polka dots, I decided to post here rather than to Daily Lolita.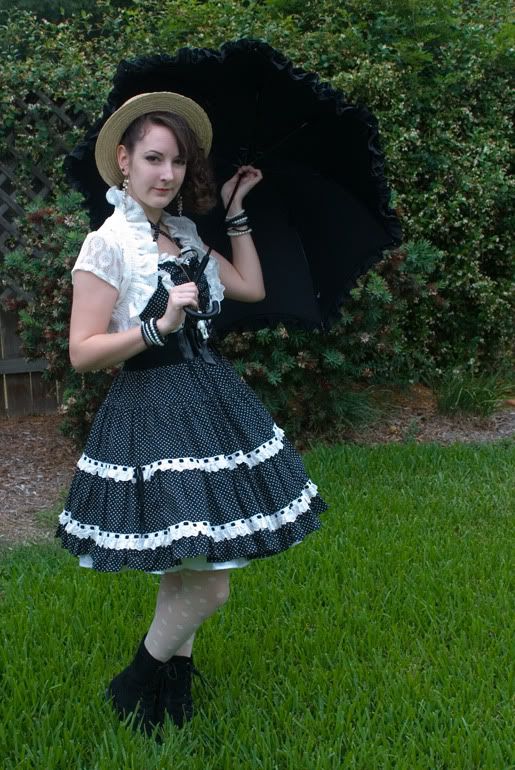 I was in a bit of a hurry to get on my way when taking these, so I didn't notice my petticoat kept peeking out! Whoops.


Outfit Rundown:
JSK: Cornet
Boots, Jewelry: Forever21
Hat: Claire's
Tights: eBay
Bolero: ???

I hope you enjoyed!